Woeful Fellaini and struggling Smalling have bad nights for Manchester United
Ahead of Manchester United's trip to Newcastle, the travelling fans were hoping for a performance that wouldn't send them to sleep, as was the case in the 1-0 victory against Sheffield United in the FA Cup.
For the neutral, the game at St James Park was fantastic, but some United supporters will likely long for a boring 1-0 win, after they blew 2-0 and 3-2 leads, the second as a result of Newcastle's 90th-minute equaliser.
It was end-to-end, with United looking great on the attack and creating chances that should have seen them score five or six, as Louis van Gaal later said himself. Yet defensively they were a shambles with Newcastle, a team who hadn't scored in four games, looking very dangerous when going forward.
Under Van Gaal, United can either defend well and not attack, or attack well and not defend; neither scenario is acceptable. United now have six wins in the last 20 games in all competitions, which is an utterly appalling record.
The fans will likely direct their anger at the manager, who has been on borrowed time for weeks, but there's not an awful lot he can do when his players miss golden opportunities to score.
However, the decision to keep Maraoune Fellaini on for 90 minutes and take off Ander Herrera will add fuel to the fire of calls for the manager to be dismissed. United threw away two points and now have an uphill battle to finish fourth.
Newcastle United

Manchester United
Game Details
Player ratings (1-10; 10=best. Players introduced after 70 minutes get no rating):
GK David de Gea, 7 -- There was nothing De Gea could have done about any of the goals. He made several good saves during the game.
DF Ashley Young, 6 -- He put in a decent shift again from right-back, supporting Anthony Martial well going forward and also providing a presence in defence.
DF Chris Smalling, 4 -- Caught out on more than one occasion. He wasn't tight enough to Georginio Wijnaldum for Newcastle's first goal, gave away the penalty for the second and got a deflection on the ball for the hosts' third. There were definitely moments of good defending in-between but, when it mattered, he wasn't good enough.
DF Daley Blind, 5 -- The Dutchman had a particularly testing time against Moussa Sissoko in the second half. He didn't get much wrong that was costly but he didn't stand out either. While he put in some good corners and crosses for United at the other end, he clearly isn't a centre-half.
DF Matteo Darmian, 4 -- Another poor performance for Darmian at left-back, although it should be noted how little cover Jesse Lingard and Memphis Depay provided him. He can also thank the offside flag after an errant pass led to a Newcastle disallowed goal in the second half.
MF Marouane Fellaini, 2 -- The Belgian was useful when defending set pieces, but that was about it. He gave away a couple of early free kicks and picked up a booking, then looked like he was on the edge of receiving a red card for the rest of the game. It was his header that went straight in to Wijnaldum's path for Newcastle's first goal, and he had a great chance to make it 4-2 to United, but his header went straight at the goalkeeper.
MF Morgan Schneiderlin, 6 -- Having had the weekend off, Schneiderlin certainly didn't look like a player in the "red zone" as Van Gaal had previously claimed. He kept the ball well for United but you would have hoped to see him protect the back four more than he did.
MF Anthony Martial, 6 -- He was keen to get forward but made less impact in the second half than he did in the first. He created one good chance for himself but pulled it wide.
MF Ander Herrera, 7 -- Having been hauled off early at the weekend, Herrera had a good game, particularly in the first half. His movement was excellent and he played a perfectly weighted ball through to Rooney in the lead up to United's second goal.
MF Jesse Lingard, 6 -- It was a mixed game for the youngster, who has just returned from injury. His finish to put United 2-0 up was so cool, yet he was lucky not to concede a penalty in the first half and later should have put United 3-1 up, but poor technique saw him fire the ball well over the bar.
FW Wayne Rooney, 8 -- This was easily Rooney's best performance of the season. He kept his head to score an early penalty, then missed a great opportunity to put United 2-0. He made up for that with a great assist for Lingard's goal, before scoring a brilliant third which should have won the game for his side.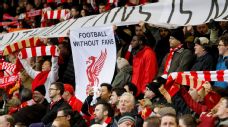 Substitutes:
MF Memphis Depay, 7 -- Replaced Lingard in the second half and provided the attacking threat which led to United's third goal. He then put in a brilliant ball to Fellaini, which should have wrapped up the three points.
MF Juan Mata, 4 -- Replaced Herrera for the final 15 minutes but had very little impact. He didn't misplace a single pass but he didn't add much to United's attack either.
Scott is one of ESPN FC's Manchester United bloggers. Follow him on Twitter: @R_o_M.