Pressure on Van Gaal will ease if Man United end their FA Cup woe
In his first season as Manchester United manager, Louis van Gaal had a good record in big games. He beat Liverpool at home and away, thrashed Manchester City 4-2 and claimed victory at the Emirates against Arsenal.
However, this season, amid everything seemingly taking a turn for the worse, Van Gaal's record in the games that matter has taken a steep nosedive. United were thumped 3-0 at Arsenal, they were knocked out of Capital One Cup by Middlesbrough and they lost a must-win game against Wolfsburg, thus exiting the Champions League.
On Saturday, Van Gaal will have to do better when Sheffield United travel to Old Trafford in the FA Cup third round. The League One opposition are currently eighth in their division but will probably fancy their chances of an upset against their hosts, who have won just once in their past nine games.
The last time United faced a League One team at this stage in the competition at Old Trafford, the home side were beaten 1-0 in 2010 by rivals Leeds United. So great was the upset that the Yorkshire club's manager at the time, Simon Grayson, probably hasn't had to buy a pint for himself in the city since.
There were huge question marks when United couldn't score against Middlesbrough at Old Trafford in October and that was before the recent winless streak. If United can't muster at least a couple of goals on Saturday, a fanbase that has been split over Van Gaal will almost certainly lean towards the side of getting rid of him.
Having seen more attacking football in recent games against Chelsea and Swansea, even if it hasn't been rewarded with a huge increase in goals, United supporters will expect their side to attack. Patience has almost run out and a defeat against lower league opposition won't be accepted, particularly in a competition that could save United's season.
Their last appearance in the FA Cup final was in 2007, while they last won it three years before that. If somebody had said then, when a teenage Cristiano Ronaldo was celebrating on the Millennium Stadium turf, that at least another 11 years would go by until United lifted the trophy again, it would have been hard to believe.
Since then, thanks to back-to-back FA Cup victories over the past two seasons by 12-time winners Arsenal, United have been replaced as the most successful team in the competition. Indeed, the Gunners' win last year came after they had knocked United out at the fifth round stage.
With the score 1-1 at Old Trafford, lifelong United fan Danny Welbeck scored the winning goal. Though he celebrated in front of the travelling Arsenal fans, his teammate Per Mertesacker revealed after the game that the Mancunian was hurting in the dressing room.
Wayne Rooney scored United's goal in that game, even if it ultimately got his team nowhere, and last weekend he became the second-highest goalscorer in United history. His goal against Swansea nudged him ahead of Denis Law and, on recent form, surely even he can manage a goal against League One opposition.
Remarkably, Rooney has never won the FA Cup and every year he talks about his desire to win it. Unlike now, in years gone by he had the ability to really make the difference to United winning it or not, and will probably still look back on the last real opportunity, in 2011, with regret.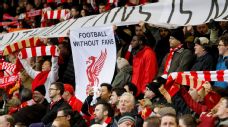 The 10 men of United were beaten 1-0 by rivals City at Wembley with Rooney watching from the bench as he served a two-match ban at the time for swearing into a live TV camera after scoring at West Ham a few weeks earlier. The price for Rooney may be going his entire career without lifting the FA Cup.
Dimitar Berbatov played up front in Rooney's place and had two great chances to score early on, when United were dominating the game. It's hard to imagine that Rooney, who was on a run of four goals in his previous three games, would have missed both.
Berbatov may also have huge regrets about Rooney's absence too, given he blew his chance to prove to Sir Alex Ferguson he could come up with the goods in a big game. As a result, the Bulgarian lost his place in the squad to Michael owen for the following month's Champions League final.
It's not just Rooney who will be desperate for a goal and a win against Sheffield United; Van Gaal could certainly win back a few fans if he leads the team to Wembley and also calm the ongoing rumours about his future.
There's a long way to go until the trophy is lifted, though, and a convincing result this weekend is the immediate priority. This is a must-win game and Van Gaal will have to do a better job than he has done in other crucial matches this season.
Scott is one of ESPN FC's Manchester United bloggers. Follow him on Twitter: @R_o_M.