With boxes back, Manchester United aim to kick on in the FA Cup
This week has seen some calm after the festive storm that enveloped Manchester United. Louis van Gaal is rarely a man of compromise, but after meeting with players following the Norwich defeat on Dec. 19, he relented in the face of poor results. It can be dangerous for a manager if he doesn't listen to his players, but the Dutchman did that.
Carrington is a happier training ground, where players can ping the ball around in their beloved "boxes" once again -- and for the first time under Van Gaal. Boxes are a drill where one player -- or two or three -- has to get the ball as others pass it around. It combines skill, positioning, movement and a competitive element that sees players slated if they give a stray pass.
"I love going out and doing boxes; it's the best part about training," Rio Ferdinand once told me. "I think 90 percent of the lads would agree. If we're told we're not doing boxes, I go bananas. I need to do a box to start the day off on a good vibe."
Ferdinand credited boxes with improving him as a player and cited Paul Scholes, with his spot-on awareness and touch, as the best at the game.
"I was shocking in my first season at the club," said Ferdinand. "I felt more pressure in that box than I did walking out at Old Trafford. After the first year, I got used to it, and I'd say I'm all right at it now."
Boys can become men if they excel at boxes and a promotion to join in with the best players, like Scholes and Ryan Giggs, was always a sign of recognition. Small details matter and can be the difference between enjoying the spontaneity of work and not focusing on the monotony of it.
Van Gaal did stop the boxes, but now they're back. Players had found training sessions overly repetitive, but that's how the manager always worked: his mantra being that practice makes perfect. It does, but a person who enjoys their work also tends to be more productive.
Johan Cruyff, with whom Van Gaal's nemesis has often clashed in the past, introduced boxes at Barcelona, and they're still played there today, with new arrivals being asked to chase a ball around until they realise the futility and that Barca's first-teamers don't lose possession.
Players will often measure the quality of training by the standard of boxes, for it gives a snapshot of technical levels. Hence why it was important for United players to get their way ...
After a woeful December, fans found some encouragement in the goalless draw against Chelsea at the end of the month and the win against Swansea City on Jan. 2, as a more attack-minded side took more risks and got results.
Confidence was picked up off the floor, but it's fragile. Nobody is pretending that everything is suddenly fine again in Van Gaal's kingdom and that good players will suddenly become great.
If fans were offered a choice of Pep Guardiola or Van Gaal tomorrow, a majority would likely go for the Catalan, but Guardiola's former boss is presently riding out his first storm at Old Trafford and hopes that more don't upset his season.
Fans are not stupid; they know what they're seeing and won't be fooled by players saying they're playing for their manager if the evidence suggests otherwise. That line can be used once, but not repeatedly. Besides, players play for themselves, the club and the fans, not a manager. They should respect a manager, but a manager doesn't pay their wages.
United fans hope the improvement continues on Saturday in an FA Cup 3rd round tie against Sheffield United. In the Premier League as recently as 2007, the club with the biggest budget and largest crowds in England's third tier have been unable to get out of it for five years and currently sit in midtable.
Nobody is expecting a complete revolution in United's playing style or that the team will turn into the 1999 treble winners, but United will be expected to win well this weekend. And yet they haven't scored more than twice since Oct. 17. That's 16 games ago -- and they didn't score at all in seven of those.
A failure to beat the Blades, whose huge 8,500 away following will make the 90-minute journey across the Pennine hills from Sheffield to Manchester, will put more pressure on Van Gaal. The club remain determined to stick by him, but he can really help himself if his side play well and if they score in the first half at home for the first time in four months. A convincing win will lift confidence, as would a new signing.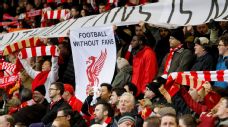 United expect the current transfer window to be quiet but are definitely in the market to bolster the squad. The club's recruitment team is still a work in progress, especially in the under-resourced youth department, where there is a lack of scouts compared to rival clubs.
United know exactly who they want but also that clubs are reluctant to offload their star players at the best of times, and even more so in January. That can even be true if players try to force a deal.
United have also seen several first-team players linked with moves away from Old Trafford, but the current squad needs strengthening and not weakening after so many summer departures.
Adnan Januzaj has returned to Old Trafford after a disappointing loan spell at Borussia Dortmund. If he's to justify the substantial contract he has until 2018, his attitude needs to be right, and he has to have more impact on games than the limited effect he had in his four appearances at the start of this season.
With away games at Newcastle and Liverpool next week, January is a tough month for United. But will it be worse than their disastrous December?
Andy Mitten is a freelance writer and the founder and editor of United We Stand. Follow him on Twitter: @AndyMitten.