Manchester United don't need a star name, they must stay humble
Fresh from a 2-1 win over Swansea and an encouraging 0-0 draw against Chelsea, it looks as if under-fire manager Louis van Gaal will live to fight on. However, if the Dutchman is to thrive rather than merely to survive, there needs to be a careful rethink of the club's transfer policy. It must move away from what Ed Woodward wants, and towards what Manchester United needs.
Woodward, as it has been noted in many quarters, is looking to buy a big-name player that will put the club back on the map as one of Europe's elites. Yet it is difficult to see who he is trying to please, given that even their biggest sponsors, Adidas, have declared themselves happy with their commercial relationship with United, if not with the style of football.
It is also important to look at the history of the so-called "marquee signing" at Old Trafford, because historically those haven't worked out so well. Indeed, it could be argued that when United purchase a player of immense prestige, it is far more likely to be a failure than a success.
For every Robin van Persie, there seem to be at least two cases like Radamel Falcao. Juan Sebastian Veron, signed from Lazio in 2001, was at the time of his arrival arguably as influential in Serie A as Zinedine Zidane, but given his talents his time at United was underwhelming. £59.7 million British record-buy Angel Di Maria, feted as one of the world's most devastating playmakers, was hailed for his pace but showed his greatest speed when accelerating towards the exit.
United seem to do best in the transfer market when they are buying players who need a final platform to ascend to the ranks of the truly elite. That was an approach that worked when they signed Dwight Yorke, Eric Cantona, Andy Cole, Rio Ferdinand, Roy Keane, Cristiano Ronaldo and Wayne Rooney.
It is certainly not as if all of these players came cheap -- with the exception of Cantona, each of them cost United eye-catching amounts of money. But, at the risk of using a word that has become much-mocked under Van Gaal, the "philosophy" was apparently to buy footballers who had both extraordinary hunger for success and their best years ahead of them.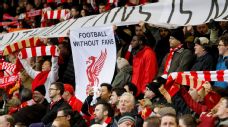 If this doesn't sound like rocket science, then that's because it isn't: but it must continually be re-stated, because otherwise the club risks falling victim to its own ego. Only ego, after all, can explain the fruitless pursuits of players such as Gareth Bale, Neymar and Thomas Muller.
It must be noted, too, that some of the most effective signings by United's commercial peers in recent years have not been established or big-name players: namely, Thiago Alcantara at Bayern Munich, and Ivan Rakitic at Barcelona.
It is important for United to remember this, for two reasons. The first and most pragmatic one is that, given their current form, they will find it hard to attract the world's very top players -- a cluster who can currently be found at Bayern, Barcelona and Madrid.
The second reason is that, with excellent coaching, these world-class players can be produced. Philipp Lahm and David Alaba both rose through the ranks at Bayern, whilst Toni Kroos was acquired by Bayern from Hansa Rostock. Isco made his name at Malaga before proceeding to Real Madrid, whilst the success of Barcelona's youth system is legendary and has produced the likes of Andres Iniesta, Gerard Pique and Sergio Busquets.
What United need, then, is a degree of introspection, and to return to what they do best: developing their own young talent, and giving relatively unsung players the stage that they deserve. This means, specifically, that they should spend less time chasing Neymar, and more time going after someone like Lyon striker Alexandre Lacazette.
When looking for a playmaker to challenge Juan Mata, they can look to Alex Teixeira of Shakhtar Donetsk. They could even declare an interest in Wolfsburg's Julian Draxler who, though prone to inconsistency, is superb at his best.
Ironically, the way for United to return to the top of the European game again is to embrace humility -- by accepting that, on the pitch at least, they are a club on the rise and they must sign footballers who match that profile.
United's squad currently features a number of players who have substantial experience, and others who are perhaps two years or so from being reliably productive at Premier League and continental level. It is now time for the club to invest not in players who have scaled the game's summit, but those who are on the verge of doing so in the future.
Musa Okwonga is one of ESPN FC's Manchester United bloggers. Follow on Twitter: @Okwonga.