Man United's youth stars offer hope for the future even as first team struggles
The trip to Wolfsburg wasn't a complete disaster for Manchester United. Although the first team were eliminated from the Champions League after a 3-2 defeat, their U-19 side beat Wolfsburg 2-0. Unfortunately, the convincing victory didn't stop their elimination from the UEFA Youth League.
Nicky Butt, who coaches United's U-19s, has had to scrape together teams this season to play in the competition. United have players on loan to get more football than they'd get playing in the junior teams at Old Trafford. U-19 football is not as recognised in English football as it is on the continent, where considerable resources are poured into it. United's youth system has issues that need addressing, though the club retains some excellent young footballers and determined coaches who want to help them develop. Keeping them is the challenge.
After the game in Wolfsburg, I spoke to Nicky Butt about four of the lads in his team: Axel Tuanzebe, Ro-Shaun Williams, Marcus Rashford and Callum Gribbin. Perhaps more than most, they represent a bright future for the club.
Central defender Tuanzebe turned 18 in November, soon after being called up to the substitutes bench for the goalless draw at Crystal Palace. He has also captained United's U-19s this season.
"Axel you would say is a born captain, he is a leader and a really good lad," explains Butt. "He is focused. He is the leader of the changing room in his age group. He is very pacy and a really good defender. He reminds me a lot of a Des Walker [former Nottingham Forest and England defender] kind of player, very hard to go past. He is one of those you just don't want to play against."
Tuanzebe was born in the Democratic Republic of Congo and moved to Rochdale, Greater Manchester, at the age of 3. He joined United at 8. His brother, Dimitri, plays for Trafford, a semi-professional team whose Shawe View home is between Old Trafford and United's Carrington training ground.
"He will go a long way," said Butt of Axel. "He has a lot to learn with the ball which is a difficult side of the game, but his defensive side is very good."
Williams, 17, was another who contributed to the victory in Wolfsburg. "Electric pace," explains Butt. "I think he beat Darren Campbell's 100m schoolboy record, so he is very pacy." Campbell, an Olympic sprinter, had held the 100 metre record at Ashton on Mersey School, where United's young players are schooled, for 25 years with a time of 11.14 seconds. Aged 15, Williams ran it in 10.99 in 2014.
Williams is a centre-back who has also played for England up to U-18 level. "He has a lot to learn to play at the top level with this club and internationally, but defensively again he is like Axel in that you wouldn't want to go up against him," explains Butt. "He is strong and powerful."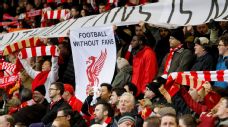 Marcus Rashford was the standout player when the United U-19s beat their PSV equivalents 3-0 in Eindhoven in September. That afternoon, former United players like Paddy Crerand and Ruud van Nistelrooy were purring in admiration as Rashford scored twice.
"He is one of those players who you like and ask yourself 'How can he not play at the top level?'" says Butt. "In my opinion he is a top, top player. He has a lot to learn still obviously. He has to learn to get better at finishing and getting in the right areas.
"You want more goals and the coaching staff are always feeding him information. We show him videos of Ruud van Nistelrooy, for instance, and how he scored his goals in the six-yard area. Marcus tends to get a bit frustrated in there and comes out of the areas to get the ball and then tries to run through. That is a very difficult skill -- and you don't score many goals like that.
"But the added things are he has electric pace, a great work ethic and a willingness to learn."
With injuries and a shortage of first-team strikers at Old Trafford, the 18-year-old Mancunian was named as a substitute for United's games against Watford and Leicester. He played for Fletcher Moss Rangers, the Didsbury (south Manchester) based club that many of the best young United players represented, from Wes Brown to Daniel Welbeck, Tyler Blackett to Jesse Lingard.
Cameron Borthwick-Jackson, who has played in United's past two games, also played for Fletcher Moss, as did Ro-Shaun Williams. Manchester City, who've lavished funds on their youth system, tried to sign Rashford last year, but he chose to stay at United, where Louis van Gaal described him as a fantastic talent. He has also given him experiences with the first team that wouldn't have been offered at City.
Gribbin was the fourth local boy in United's starting XI against Wolfsburg. The Salford midfielder is the youngest of the crop and turns 17 on Friday. He was only 16 when he came on in a preseason friendly at Trafford last season and stood out.
"You look at Callum and he is one of those players who can make things happen," says Butt. "He can cut through defences and score goals and he can set them up. It was the first time against Wolfsburg in Germany that I had seen him do the other side of the game and work a shift.
"Players who play at the top level put the work in as well. You look at Ryan Giggs and David Beckham and those kind of wingers who worked harder than anybody else on the pitch in their heyday. That is a side of the game he has to learn and has got to get better at.
"Against Wolfsburg it was a light bulb moment where you think 'If he does that then he has got a big chance.' But he is only 17 and is learning."
United produce quality young footballers each year, and while the majority make it in professional football, it's not usually at Old Trafford. Butt maintains that all four have a chance of doing that, and for all Van Gaal's perceived faults, failing to give youngsters a chance is not one of them.
Andy Mitten is a freelance writer and the founder and editor of United We Stand. Follow him on Twitter: @AndyMitten.