Cristiano Ronaldo to return to Man United? Fans are split on Madrid man
Louis van Gaal says he hopes Cristiano Ronaldo returns to Manchester United and the Real Madrid star's future has come under scrutiny again following their 4-0 humliation against Barcelona in El Clasico last Saturday.
Ronaldo left Old Trafford for £80m in 2009 having scored 118 goals for the club and many fans long for the No.7 to return -- but not everyone is keen on seeing the Ronaldo back in Manchester.
Scott Patterson and Musa Okwonga debate whether Van Gaal is right to want Ronaldo back.
Ronaldo back at United -- a good or bad idea?
Scott Patterson: If the opportunity was there for United to sign Ronaldo, I think they would be mad to pass it up. Any talk of the Portuguese being in decline after he's scored 13 goals in 16 games shows you the calibre of the player. There's not a single player in England who's scored more than him this season. He's not Wayne Rooney, burnt out at 30, but a player who has taken great care of himself throughout his career and should have years left at his best. When you consider that Robin van Persie had just one fantastic season, despite a career dogged with injury, no one could regret that purchase.
The Premier League isn't what it used to be, so having a player as dominant as Ronaldo would almost certainly guarantee United some success. As for the impact it would have on United's youth, I can hardly imagine anything much better for them than training alongside one of the greatest players the game has ever seen.
Musa Okwonga: No. His game is so dependent upon his physique that there is always the danger, even though he keeps himself in excellent shape, that he will lose acceleration sharply in the next couple of years. An unfortunate recent example of this is AC Milan legend Andriy Shevchenko, who flopped during his time at Chelsea. While Ronaldo returning would be excellent from a commercial point of view and he remains one of the most dangerous scorers anywhere, there is a question mark over how his arrival would affect the development of United's brilliant young forwards.
Is he finished at Real Madrid?
SP: Gareth Bale is Florentino Perez's golden child and so you would imagine that whoever is managing the club next year, they will be instructed to build the team around the Welshman. Like has already been said, to blame Ronaldo for the Clasico disaster is unfair in the extreme. But Ronaldo wants to be loved and if the fans turn on him, and Bale is given the role Ronaldo wants, you can't imagine he will stick around for long.
MO: He remains one of their most effective players. It is unfair to say that he is finished on the basis of El Clasico, where his team's midfield was non-existent. Real Madrid's failure to use a defensive midfielder against a team that presses the ball as ruthlessly as Barcelona was negligent in the extreme, and it was no surprise that Ronaldo was starved of service. He is good enough to build a team around, even now. The real question is whether Real Madrid will see fit to hand the reins of the team over to Gareth Bale, who does not seem to combine so well with Ronaldo in attack these days.
How would he fit in at United?
SP: Last season, Van Gaal played Van Persie every chance he got, even when it was painfully obvious that the Dutchman was no longer up to it. Van Persie had been his captain with the Netherlands and the manager felt loyal to him. It was only injuries that kept him out of the team. But at the end of the season, Van Gaal cut his losses. The manager doesn't have any time for sentiment and makes his decisions based on facts. He did it with Van Persie and I imagine that he will do the same with Rooney in the summer, leaving space for Ronaldo up front.
MO: He wouldn't. At this stage of his career, it is difficult to see him as anything other than a No.9. The days of him playing as a wide forward appear to be long gone. This would place him in direct competition with Wayne Rooney and given that he is United's captain, this would present a substantial selection problem. Anthony Martial and Memphis Depay are still young enough to occupy wide positions for the time being. Ronaldo might expect the attack to be structured around him and it is hard to see that happening with Rooney still a central figure in Van Gaal's plans.
What's a fair price for him?
SP: Angel Di Maria was five years younger than Ronaldo will be next summer, and had just been named man of the match in Real Madrid's victorious Champions League final months earlier. I would say about £50-£60 million is a fair price for a player who has already seen the peak years of his career.
MO: Given that Angel Di Maria cost Manchester United just under £60 million, Ronaldo could still expect to be transferred for about £75-80m. He is a player of tremendous value both in commercial and football terms and his goalscoring record stands comfortably alongside that of anyone who has ever played football. It is extraordinary to think how good he has become since he left Old Trafford, averaging over a goal a game for Real Madrid in more than 300 appearances.
In order of preference, who should United's No.1 target be: Ronaldo, Gareth Bale or Neymar?
SP: If we're talking in a dream world, Neymar, Ronaldo then Bale. Of course, United would be ridiculously lucky to have any of them, and all of them seems fairly unrealistic. But with Neymar's father making noises about tax issues in Spain, it appears as though he's not an impossible target. He's the best player of the lot and is the youngest of the three, too. Bale, without question, wants to stay at Real Madrid and prove himself a success there. After the Di Maria disaster, I'd rather United avoided prising away another player from the Spanish side.
MO: Bale, Ronaldo and then Neymar. The thought of Neymar leaving Barcelona, where he could succeed Lionel Messi in a few years as the world's best player, seems so fanciful as to be almost beyond imagination. Ronaldo would score goals for United in the short-to-medium term, but his arrival would cause selection problems given that he would probably be unhappy to be used as a winger -- or as a No.10, for that matter.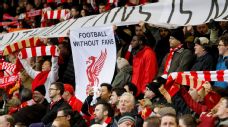 Bale, 26, would be an ideal signing because he could play as an inside-left, an inside-right or a centre-forward and is four years younger than Ronaldo, with the Welshman's peak arguably still ahead of him. The challenge would be convincing him to leave Madrid when he seems to have unfinished business there. Though he is not as good as Ronaldo, he may be a better tactical fit for this United team.