Memphis Depay needs patience from Manchester United despite poor start
Louis van Gaal probably picked the wrong occasion to give Memphis Depay a confidence boost, when bringing him on in the 74th minute in Manchester United's 1-0 Champions League win against CSKA Moscow on Tuesday.
Despite a good performance in the first half, United fans were in no mood to see another 45 minutes go by without a goal. Having endured three 0-0 draws on the trot, they wanted a goal, and they wanted it soon. The players walked off the pitch at half-time to the Stretford End chanting "attack, attack, attack!", with some sections of the crowd also booing. In truth, United had been attacking, but had struggled to break down the organised CSKA Moscow defence.
When Anthony Martial was replaced by Marouane Fellaini, with the scoreline still at 0-0, the crowd were incensed. The Frenchman hadn't played particularly well, much to the disappointment of the supporters who had been calling for Martial to be given a central role for weeks, but there was the feeling if any player was capable of producing a moment that could win a game for them, it was him.
The substitution was roundly booed, followed by songs for Martial as he took his place in the seating behind Van Gaal.
Depay made a disappointing first contribution a few minutes after coming on following Fellaini's appearance. The Dutch received the ball on the left wing and blasted his cross miles off target, clearing the goalposts and going nowhere near a United player. The frustration from the crowd was audible.
After weeks of substandard performances from Depay, with him having little to no impact on the games he played in, United fans weren't in the mood to watch him play badly again. Incidentally, United's only goal came from Depay's loss of possession, with the incoming tackle putting the ball at Michael Carrick's feet, before he played in Jesse Lingard for the assist on Wayne Rooney's winner.
The mood was lifted dramatically when Rooney put United up, and in the last seconds of added on time, Depay had the opportunity to get people off his back when he won a freekick just outside of the area.
Last season, at PSV Eindhoven, Depay scored more goals from freekicks than any other player in the top five European leagues. When you consider Lionel Messi scored twice from 35 attempts, and Ronaldo once from 31 attempts, Depay's seven from 30 is all the more impressive.
The final whistle was blown as soon as Depay's attempt sailed high and wide over the bar though. It was a poor shot and a fair summary of how he's been playing.
It seems a distant memory when reflecting on the early impression that Depay had made. Van Gaal had warned the fans at the beginning of the season that Depay would have a difficult time in the Premier League, with the step from Eredivisie a huge one to take.
However, supporters were left believing that the manager was being too protective. In Depay's first game in the Champions League -- and the first occasion he played for the full 90 minutes -- he scored two goals and assisted another in United's 3-1 win over Club Brugge.
In those early appearances, Depay looked strong, fast and skilful. He had been billed as one of Europe's brightest young talents and he was fulfilling expectations. But as the weeks have gone by, Depay's stock has fallen dramatically, with him looking totally bereft of confidence and unable to even get the basics right.
Depay's omission from Danny Blind's Netherlands squad hasn't helped his case either, with the international manager claiming Depay isn't always great at playing his role as part of a team. Van Gaal defended his player, insisting you shouldn't expect consistency from someone still learning, and Blind has since made a surprising U-turn by recalling him to the squad.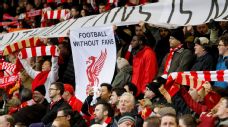 However, stories of Depay enjoying Manchester's nightlife a little bit too much haven't endeared him to the fans. The manager confirmed that Ryan Giggs had been giving the player some advice, but the jury was still out as to whether Depay would follow the likes of Angel Di Maria, who couldn't adapt to life at Old Trafford under Van Gaal, or whether he would make the required adjustments.
"You have to fit in the philosophy," Van Gaal said. "We have to wait and see with Memphis also, with every player we bought. I still believe in him. Why not? The problem with young players is that they are not consistent. We have to give him time for that."
Van Gaal gave Depay his international debut and took him to a World Cup when he was just 20-years-old. He knows the player, and his capabilities, well. Likewise, Depay knew what he was signing up for when he shunned offers from PSG and others to join United, which makes the situation beyond comparison to anything that happened with Di Maria.
United fans would be foolish to write Depay off at this stage in his career, however frustrating he may be to watch at the moment. He hasn't even played 20 games for the club yet, in a different league to the one he had spent his entire career in before now, and Van Gaal was right when he said it would take time to adjust.
You can get players like Martial, freaks of nature, who make the step up instantly, but this is rare. Depay has got all the raw ingredients to make him a great player. That's no guarantee that he'll prove to be as good as he could be, but the fears that the recent curse of United's No. 7 shirt has effected Depay are premature.
Scott is one of ESPN FC's Manchester United bloggers. Follow him on Twitter: @R_o_M.