Man United boss Louis van Gaal and player re-deployments: Hit or miss?
It might have been Mats Hummels. It could have been Sergio Ramos. Instead, when Manchester United manager Louis van Gaal unveiled his new centre-back on the opening day of the season, it was a familiar face in a different position. It is not a completely alien role for Daley Blind: although the Dutchman generally alternated between left-back and a holding midfield role in his first season at Old Trafford, he has operated as a centre-back before including, briefly, for United.
That said, when Van Gaal deployed him as such against Chile in the 2014 World Cup, it was in a trio; now it is as part of a pair. But Blind is just one of a number of players the 64-year-old has reinvented in his year at United, with mixed returns. Ten others have flourished and floundered, sometimes staying in their new positions, but more often reverting to an old role or falling out of Van Gaal's plans.
Ashley Young
Probably the greatest advert for Van Gaal's leftfield thinking. Most of Young's United, Watford, Aston Villa and England appearances had come as a winger or a wide midfielder. The rest were as a No. 10. Van Gaal was quick to rebrand him, selecting Young as a wing-back in preseason last year. A player accustomed to operating in the final third found himself with still more defensive duties in Van Gaal's first league game, when a half-time switch to a back four against Swansea meant Young became an orthodox left-back. He started as one in the wins over Hull and Stoke and, though not a natural in the position, impressed with his efforts to impersonate a full-back. While Van Gaal's use of a back three proved controversial and United's performances were often mediocre, Young showed he can be a fine wing-back.
Antonio Valencia
Using the Ecuadorian as a right-back was not unknown. Former boss David Moyes had a habit of moving the winger into the back four when he made seemingly attacking substitutions, only for it to backfire ignominiously quickly (think of Everton's 2013 win at Old Trafford). But Valencia always seemed a stopgap until Van Gaal took over. He made 29 league starts last season, all as a right-back or a wing-back, a more familiar role after playing there for his country. Valencia generally proved a better right-back for Van Gaal than Moyes, but his error led to Danny Welbeck's winner for Arsenal in last season's FA Cup tie. Van Gaal generously described Valencia as United's best player that day and stated last month that Valencia remained the first-choice right-back, but the new signing, and specialist, Matteo Darmian began the campaign in the team.
Wayne Rooney
Rooney has been restored to the role of first-choice striker this season. There were times last year when he appeared third in line for that role as Robin van Persie and Radamel Falcao formed the attacking duo. But Van Gaal said his captain had "privileges" and Rooney began all 33 league games for which he was available. Sixteen of those appearances were in midfield; as part of a duo or a trio, at the tip or on the right of a midfield diamond and even, briefly, as a holding player when Michael Carrick was injured and Blind was required in defence. But while Sir Alex Ferguson offered hints that he saw Rooney's future in midfield, last season offered few hints that he was Paul Scholes' successor as United's playmaker. While he scored twice in a deeper role, against Newcastle on Boxing Day, he began 2015 with a series of games in which he failed to record a shot, let alone a goal, as a midfielder. The arrivals of Bastian Schweinsteiger and Morgan Schneiderlin seemed to be Van Gaal's admission of defeat in his attempts to convert Rooney into a midfielder.
Robin van Persie
It proved Van Persie's final start for United and his penultimate appearance. It began with him leading the line but ended with the Dutchman in midfield as Marouane Fellaini and substitute Radamel Falcao formed the attack in May's 1-0 defeat to West Bromwich Albion. While Van Persie had played as a No. 10 and a winger earlier in his career, the thought that dropping him deeper would allow Van Persie to serve as a supplier was misguided. Some of Van Gaal's unconventional moves reaped some benefits or, at the least, could not be dismissed as complete failures. This was not one.
Angel Di Maria
Di Maria's versatility forms part of his appeal to tactically-flexible managers. In theory, therefore, he should have proved an ideal signing for Van Gaal. In practice, it is an understatement to say that did not prove the case. It did not help that only three of his 20 league starts -- one of them his 23-minute valedictory United appearance at Hull -- came as an out-and-out winger. But Di Maria won the man of the match in the 2014 Champions League final as an attacking central midfielder and the majority of his United career was spent as such, either at the tip of a midfield diamond, on the sides, or in a 3-3-2-2 formation. Van Gaal's oddest move, seemingly copying a tactic he used with Arjen Robben in the World Cup, was to try another left-footed winger as a striker in a 3-5-2 formation. It brought criticism -- not least because Rooney was operating in midfield at the time -- and the 2-1 win at Arsenal came in spite, not because, of Di Maria's deployment. Van Gaal tried it again in the 2-0 victory at QPR, when Di Maria was paired with Falcao in a strike force of Galacticos. It did not work. Using the Argentine as a striker negates one of his strengths, his ball-carrying ability. And as any examination of Di Maria's career shows, he has never been prolific. His selection in attack was one of Van Gaal's strangest moves and one of his least successful.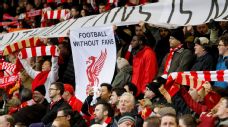 Marouane Fellaini
Van Gaal prospered by using Fellaini as a No. 10, the role he filled for David Moyes' Everton but not for the Scot's United, or as an advanced inside-left in a 4-1-4-1 formation. When he was played out of position, it tended to be as part of a Plan B. Fellaini was an auxiliary striker either when brought on or as a result of mid-match reshuffles. None of his six goals last season came as a forward, but his nuisance value accounted for Blind's injury-time leveller at West Ham. It led then West Ham manager Sam Allardyce to accuse United of playing long-ball football. Target men have been rarities in United's recent history, but if there was something odd in seeing Fellaini up front while out-and-out strikers like Rooney were in deeper roles, it was one of Van Gaal's more profitable pieces of unorthodox thinking. Given the shortage of centre-forwards in United's squad this season, it may be a tactic that will be revived.
Michael Carrick
Van Gaal is not the first United manager to use Carrick as a centre-back. Ferguson did during the many defensive injury crises in the latter years of his reign. There was a thought his vice-captain might have been Van Gaal's preferred option in the middle of a back three, given Carrick's passing range, and if his distribution was imperious in December's 3-0 win against Liverpool, United's clean sheet owed more to Raheem Sterling's finishing and David De Gea's goalkeeping. Perhaps Carrick's most influential display in the middle of defence under Van Gaal was his first, which was enforced and came in defeat. The substitute was relocated after Chris Smalling was sent off and Marcos Rojo had to be stretchered off at the Etihad Stadium. Carrick's second half display gave 10-man United some control and some optimism in a 1-0 setback. Yet he was in the middle of the back four out of necessity, rather than one of Van Gaal's radical plans, and United's results with Carrick in midfield seem to have convinced the manager he is crucial there.
Adnan Januzaj
During his stellar first season, Januzaj's advocates said he could play in four positions: on either wing, as a No. 10 or as a striker, though in reality Moyes tended to pick him on the flanks. Van Gaal has only granted him seven league starts but four were in a deeper role altogether, on either side of a midfield diamond. As that quartet included a No. 10, it brought more defensive responsibility for Januzaj and took the Belgian further from goal than he would like to be. It was an unconvincing experiment and is one explanation of Januzaj's inability to make a mark under Van Gaal. Tactically, at least, the manager is to blame.
Jesse Lingard
Van Gaal's first selection was also one of his oddest. Usually an attacking midfielder, Lingard was chosen at right wing-back against Swansea in August 2014. As he went off injured in the 24th minute, it seems unfair to brand it a mistake. Tellingly, however, it has not been repeated and it was a match when Van Gaal switched to a back four at half-time.
Memphis Depay
An experiment that is underway. Depay operated almost exclusively on the left wing for PSV Eindhoven last season when he was the top scorer in the Dutch league. At his unveiling at Old Trafford he declared: "I think I am a winger." However, he also called himself a striker and was diplomatic enough to say he would play where Van Gaal puts him. And that, evidently, is in the No. 10 position, where Depay started all four preseason matches and the win over Tottenham. Thus far, the jury is out.
Richard Jolly covers the Premier League and Champions League for ESPN FC. Twitter: @RichJolly.