Pellegrini must follow in Heynckes' footsteps if Guardiola arrives at City
Manuel Pellegrini shrugs off an almost certain fate with typical diffidence. The worst-kept secret in football is that Manchester City would like Pep Guardiola to choose them as winners of the beauty contest that the Bayern Munich coach announced on Jan. 5 when confirming his desire to coach in the Premier League.
"I hope he will have the option to work at Manchester City," Pellegrini said in December with disarming grace. "I say that because I love this club and I hope, in the future, he can work here also. I am sure he will be very important for the club."
When Manchester United officials last week briefed a lack of interest in the Catalan, it appeared an acceptance that they could not win Guardiola's affections. Though Chelsea will have a vacancy this summer when Guus Hiddink hands back the reins after a second spell as interim manager -- and it has even been suggested that Arsene Wenger might step aside to hand over his Arsenal post -- City remain overriding favourites. Director of football Txiki Begiristain and CEO Ferran Soriano, Guardiola's former colleagues at Barcelona, have been at City since 2012.
That Pellegrini's contract was extended until 2017 in the summer has not made the slightest difference to that expectation. The Chilean, aside from the financial security it bought him, is able to deflect questions about his future by pointing to the length of his contract, but that's as far as it goes. He has also recently been linked with the impending vacancy at Chelsea.
And he has something of an apology from Guardiola, who this week admitted that he had erred in announcing his English ambitions and thus put his peers under pressure and speculation. "I am sorry," Guardiola said at Bayern's Doha training camp Monday. "Normally, in my career as a trainer, as a player, I respect a lot my colleagues, so I am sorry. It wasn't my intention."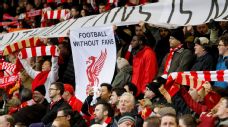 Pellegrini will carry on regardless, and attempt to pull off what is a difficult discipline for a manager: delivering success and maintaining players' motivations when it appears he is headed for the exit. Even Sir Alex Ferguson failed at that. A planned exit at the end of the 2001-02 season so disrupted matters at Manchester United that even when Ferguson went back on his plans in February 2002, the Premier League title had already slipped from his team's grasp. United ended up completing a rare season without a trophy.
Instead, Pellegrini must emulate Jupp Heynckes, the Bayern coach whose succession by Guardiola was announced in January 2013, and then went on to win a treble of Bundesliga, DFB-Pokal and Champions League.
Heynckes was 67 at the time of the announcement and his contract was due to expire in the summer of 2013, but he had retirement forced on him, as Bayern president Uli Hoeness was forced to admit at the time. Heynckes was not afraid to show his annoyance. Guardiola, at that time on a year's sabbatical in New York City, was unveiled just as the second half of the German season got underway.
"It would have been better to do this in the winter break, before Christmas, before the holidays," Heynckes told Sky Germany. "I am the boss. Anyone who knows me knows I am the boss here. I have been the boss everywhere -- no matter where I have worked."
Pellegrini will no doubt attempt a similar level of defiance, though he knows exactly how these things work. Shunted by Real Madrid to make way for Jose Mourinho in 2010, he might also remember that he was handed his City post in May 2013 when predecessor Roberto Mancini was still employed. News of that succession had been rumoured since that February but broke on the Friday night before City lost an FA Cup final to Wigan Athletic, an afternoon of high farce that concluded with an angry Mancini having to face the press.
"You continue to speak about this for six months and too much in the last two weeks. I don't [know] why the club didn't stop this," the Italian said at Wembley, looking for answers but clearly aware, deep down, that he would not be Manchester City manager for much longer. That season saw City fail to defend their 2012 Premier League title, derailed by an inconsistency that bears close comparison to what has been an indifferent league campaign from Pellegrini's team this season.
They will begin Wednesday's home match with Everton in third, three points behind leaders Arsenal, but the deepest, best-resourced squad around should be doing much better. Their 2-1 win at Watford on Jan. 2 was a first away win since September. Injuries to Sergio Aguero, David Silva and captain Vincent Kompany have not helped, and neither has the wavering contribution of Yaya Toure.
Should Guardiola arrive, then Toure also looks set to depart, judging by his agent's weekend criticism of the Ivorian's former Barcelona coach at the weekend. So it likely falls to Pellegrini to encourage one last push from a talismanic player whose inconsistencies reflect the wider problems in City's performances this season.
By doing so, and delivering a second title in three seasons, Pellegrini could prove himself no "lame duck" manager.
John Brewin is a staff writer for ESPN FC. Follow him on Twitter @JohnBrewinESPN.