Mainz coach Martin Schmidt insists there is no indication that the club's director of sport Christian Heidel is planning to leave in the summer.
Heidel has been made an offer by Schalke, but stated before their winter break that he intends to honour his contract with Mainz, which still has 18 months left to run.
And that is also how Schmidt sees things.
"He's going to stay," he said. "I cannot see a single sign saying that he should change.
"I think it's all just a storm in a tea cup."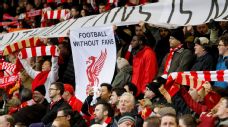 Schmidt...