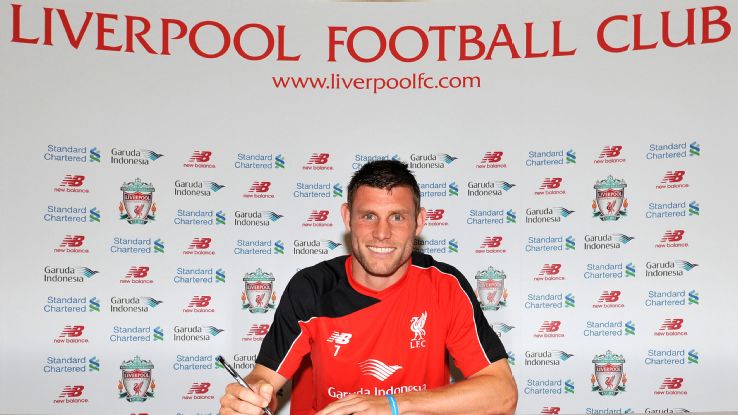 Liverpool should immediately appoint new signing James Milner as club captain to increase their chances of English Premier League success in the 2015-16 season, according to Manchester City legend, Peter Barnes.
Barnes says that ex-City midfielder Milner is exactly the kind of player that coach Brendan Rodgers needs to turn around the Reds' fortunes and could turn out to be the best of more than half a dozen summer recruits to Anfield.
"Everyone at Manchester City was sorry to see James go because...