Liverpool vs. Norwich an unpredictable clash given Reds' struggle for goals
The last time Liverpool faced Norwich City at Carrow Road, they opened up a five-point lead at the top of the table and secured Champions League football with a thrilling 3-2 victory. If the ninth-place Reds are to make any kind of run at the Champions League places this season, however, they are going to have to get their skates on. There is still plenty of football left to be played and no time for panic yet, but the Reds have shown little to suggest they are capable of putting together a run of form that would see them climb the table.
Fortunately they have more to play for than what is looking like an increasingly forlorn chase to reach the top four. Jurgen Klopp's men are 90 minutes away from the Capital One Cup Final and this week they secured their place in the FA Cup fourth round with a 3-0 replay victory over Exeter City at Anfield. They are also still in the Europa League meaning they still have plenty to play for but such has been the unpredictable nature of the Premier League season that it would only take a run of four or five wins to catapult any team from the middle reaches of the table to the brink of the top four. Only time will tell whether or not Liverpool are capable.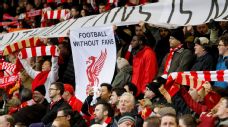 The Merseysiders have had a lot of success over Norwich in recent seasons but much of it was down to Luis Suarez's incredible record against the Canaries. He made a habit of scoring spectacular goals against them and he did so in bunches, with consecutive hat-tricks at Carrow Road in 2012 and a four goal blast at Anfield a year later. In total, the Uruguayan scored 12 goals in six games against Norwich but Alex Neil's side no longer have to worry about him and Liverpool obviously don't carry the same kind of fear factor they had with him in the team.
In the first meeting between the sides since his departure to Barcelona, Norwich escaped from Anfield with a 1-1 draw earlier this season. Danny Ings had come off the bench to give the Reds the lead only for the visitors to draw level through Russell Martin after Liverpool had failed to deal with a corner. That game is Liverpool's season in a microcosm: a struggle for goals and conceding from set plays.
Klopp's selection for the Exeter game in midweek hints strongly at what his team is likely to be at Norwich this weekend. Joe Allen and Jordon Ibe may have given him something to think about with their performances against the League Two side but it seems most likely they will be back on the bench at Carrow Road and the side will be much the same as that which lost 1-0 at home to Manchester United. It would once again mean no place for Christian Benteke.
The Belgian was recently described as "the complete striker" by Klopp but he failed to impress against Exeter and his sub stint looks likely to continue a little longer despite Liverpool's obvious need for a goalscorer. The club's reported interest in Brazilian forward Alex Teixeira is an exciting development; should they land their man, he would provide a much needed boost for the goal-shy Merseysiders having scored 22 goals in just 15 league games for Shakhtar Donetsk this season. Liverpool as a team have managed just 25 from 22 Premier League fixtures -- a forward with a strike rate even half as impressive as Teixeira's could completely transform them.
Creating chances has not been a problem but converting them most certainly has, making it difficult to get a feel for how they will fare each week. Predicting the outcome of Liverpool games is almost impossible. Win big at Manchester City but lose heavily at Watford. Share the spoils in a six-goal thriller with league leaders Arsenal, draw a blank in a 1-0 reversal to struggling Man United three days later. You just never know what you're going to get from Klopp's team right now.
It's not inconceivable that they could hammer Norwich on Saturday -- when a team misses as many chances as Liverpool do, there is always the possibility that there will be one game when suddenly the chances go in and some poor unsuspecting team will be humiliated. It happened to Southampton in the Capital One Cup and Liverpool may be due another of those days. Equally, few would be shocked if they suffered the kind of defeat they had at Newcastle, Watford and West Ham.
The smart money would be on it being another grind for the Reds, a tight game that could go either way. Until they find a forward capable of filling at least part of the huge void left by Suarez, that's just the way it's going to be.
Dave Usher is one of ESPN FC's Liverpool bloggers. Follow him on Twitter: @theliverpoolway.