Manchester United hurt Liverpool but Klopp and fans must be patient
Losing to Manchester United is never easy. Losing at Anfield feels worse. Losing when Liverpool have played quite well and United have snuck a win near the end is always most hurtful of all.
Experienced Liverpool fans will not have been surprised in the slightest by Sunday's 1-0 defeat because United have made a habit of these victories over the years. Back in the 1980s it was their speciality, even against a Liverpool side that often swept all before them at home and abroad.
Anfield wasn't immune to their plunder. In fact, they seemed to relish doing it to Liverpool on their own patch more, the names like scars providing instant recall. Arthur Albiston's winner in 1981, a sneaky 1-1 draw from a late and thoroughly undeserved Norman Whiteside equaliser in 1984, another late winner from Frank Stapleton in 1985.
Even when the home side have had a man advantage it makes no difference, as when John O'Shea tapped in from a couple of yards in March 2007 after Paul Scholes had been sent off for the feeblest attempts at a punch on Xabi Alonso.

Liverpool

Manchester United
Game Details
Perhaps the point of all this is to show that even when Liverpool have been at full strength and featured some of the greatest players the British game ever produced, United were always likely to pull this sort of stunt.
What supporters need to focus on after the latest example is how their own team performed and whether there are signs under Jurgen Klopp that good times are around the corner. Results against United were never any indicator that Liverpool had or didn't have what it takes to meaningfully challenge for trophies.
It was a decent performance from Klopp's men, though there's obvious room for improvement. The chill that runs down every spine when they concede a corner was once again fully justified. The freedom Marouane Fellaini had and the space Wayne Rooney was given to rifle in the rebound off the crossbar must have had Klopp tearing his hair out.
Such a goal makes supporters feel the players will never learn. That means an agonising wait until Klopp gets the funds to bring in his own recruits and uses this coming summer to prepare a proper response to this inherent weakness.
All that said, the Reds had enough opportunities to put United out of the game by that stage. Chances have to be converted and though Liverpool have performed well throughout the season in the games that should present the greatest challenges, their shot to goal ratio is nearly the worst in the league.
It's a natural result of packing the midfield and often playing with no recognised striker and there's no-one at the club who could get close to emulating the likes of Steven Gerrard, who scored 20 goals a season on a few occasions.
Liverpool's defensive frailties mean you can't rely on them to keep a clean sheet, adding more pressure to players who can't reasonably be expected to hit the net as regularly as natural strikers. Good goal scorers finish off quality play. Liverpool had 90 percent of everything they needed against United, but the finish was sorely lacking.
There is a tendency for recent Liverpool coaches to pack their midfield and to regard most strikers' aversion to intricate passing, selflessness and strong work rate as an excuse to exclude them altogether. Take Christian Benteke, whose finishing against Leicester and Sunderland helped secure all six points in the Christmas fixtures. He was very poor in the following game, a 2-0 loss at West Ham, and was sent to the bench as a result.
Is that fair? A striker needs as much time on the pitch as any other player to find his rhythm, get in tune with teammates and find his range. To some managers, that kind of acclimatisation while they are in a poor run of results is too risky, but you only have to see Leicester's results with or without the goals of Jamie Vardy to see what a difference strikers can make.
Brendan Rodgers has finally emerged to espouse his theories on why it went wrong for him, citing a number of transfers that should have gone through which never did and some that did which never should. If anything it just makes him appear weak, a manager that came so close to winning the title shouldn't be meekly accepting his bosses' opinions on footballers.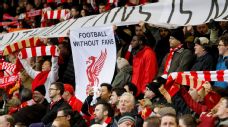 What the supporters are hoping now is that Klopp's reputation gives him more clout and the final say on which players arrive in the future. It is widely accepted among fans that he'll have to draft in many players and that many players at the club already have no future role to play.
That seems harsh, especially after a week in which Liverpool gave as good as they got against Arsenal and Manchester United; two sides they would hope to equal in the future.
At this level, the margins between success and failure are microscopic and only a few players should be deemed surplus to requirements for the moment.
Steven Kelly is one of ESPN FC's Liverpool bloggers. Follow him on Twitter @SteKelly198586.