Jurgen Klopp blameless if Liverpool boss rings the changes at Exeter
Jurgen Klopp is faced with perhaps the most difficult team selection of his time in England so far as the injury-hit Reds travel to Exeter City for an FA Cup third-round tie on Friday night. Liverpool's depleted squad has simply been unable to cope with the demands of a busy winter fixture list.
Klopp lost Philippe Coutinho and Dejan Lovren to hamstring injuries during the gritty 1-0 Capital One Cup win over Stoke City at the Britannia on Tuesday, while Kolo Toure ended the game with severe cramp and has since been ruled out of the Exeter game. With Martin Skrtel, Mamadou Sakho and long-term injury victim Joe Gomez also out, Liverpool are currently without all five of their central defenders, while their numbers are also being stretched up front and in midfield.
The prevention of injury to those players left standing is now of paramount importance to Liverpool's hopes of success this season. Can the German really afford to send out more of his first choice line-up for a game on a heavy pitch on Friday night, knowing they have to face both Arsenal and Manchester United in the next week?
Liverpool's players need to rest and it would appear that Friday is the only opportunity when that can happen. Fielding a several weakened team at Exeter should not be seen as Klopp dishonouring the FA Cup or disrespecting the League Two side; he would simply be doing what is necessary to protect his players. While the traditionalists will no doubt be falling over themselves to accuse Klopp of betraying the history of the world's greatest cup competition, Liverpool supporters will surely be more sympathetic and understanding if he sent out a team of youngsters.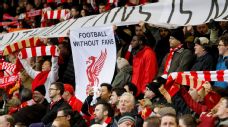 He has to weigh up the pros and cons of what is a difficult situation. He could send out a team with several of his first-choice players in it and win the game, but he may lose one or two more of them to injuries in the process. Even if they came through with a clean bill of health, it would only put more strain on their already fatigued bodies going into two huge Premier League games that will require huge amounts of physical effort from his players.
Selecting a team of mostly under-21 players may cost the Reds a place in the next round of the cup, but then again it might not. It can work both ways, as Rafa Benitez discovered in his first season at Anfield. With a small squad lacking in experienced cover and with the extra burden of Champions League group games to contend with, the Spaniard sent out a team of youngsters to face Tottenham in a League Cup tie. Few gave them any hope against a strong Spurs side, yet the kids did the club proud and eventually emerged victorious after extra time and penalties. Benitez was hailed for putting his faith in youth and the result gave everybody at the club a big lift.
Two months later he did a similar thing in an FA Cup tie at Burnley and it backfired on him, as an infamous Djimi Traore howler saw Liverpool beaten 1-0 on a quagmire of a pitch at Turf Moor. Benitez came in for a barrage of media criticism for not taking the competition seriously enough, but perhaps if he had taken it more seriously they would never have won the Champions League that season. What if Steven Gerrard or Jamie Carragher had played in that game and picked up an injury?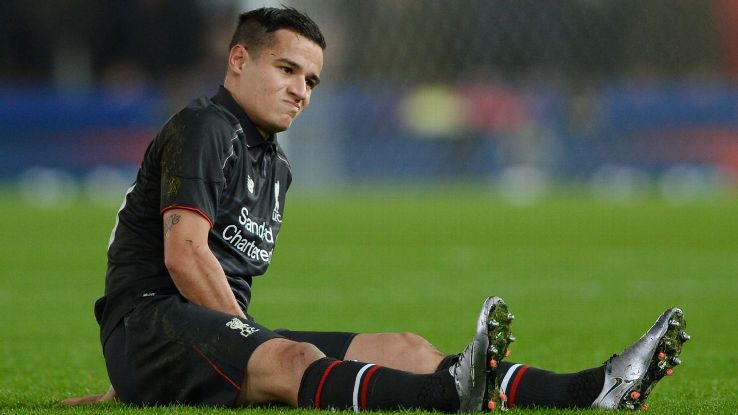 It's also worth noting that Benitez, like Klopp, was also close to clinching a place in the League Cup final so the FA Cup took on slightly less importance than it would have otherwise. Benitez will no doubt feel that the sacrifice was worth it in the end, even though he was understandably bristling at the criticism that came his way after being eliminated.
Based on his comments in the prematch news conference on Thursday, it certainly appears as though Klopp is planning to rest as many of his senior players as possible at Exeter.
It would be a surprise if the likes of Joao Carlos Teixeira, Connor Randall, Brad Smith and Cam Brannagan were not involved and it's also significant that several players have been recalled from loan spells this week. Teenage attackers Sheyi Ojo and Ryan Kent are back from Wolves and Coventry respectively, while Tiago Ilori has had his loan period at Aston Villa terminated and may finally now make his first appearance for the club following an £8 million move from Sporting Lisbon back in the summer of 2013.
If Klopp were to leave all of his first team at home he should not face any criticism for it. He will undoubtedly want to win the game but not at the expense of the rest of the season. Winning a trophy is important but with a 1-0 lead to take into the second leg of the Capital One Cup semifinal against Stoke, Liverpool are already on the brink of a Wembley appearance in that competition. That has to be a primary concern right now as well as the two huge league games coming up at Anfield next week.
If the price of keeping players fit and fresh for those games is being eliminated from the FA Cup then so be it.
You never know, the kids may just surprise people.
Dave Usher is one of ESPN FC's Liverpool bloggers. Follow him on Twitter: @theliverpoolway.