Nigel De Jong and Ashley Cole bring depth and experience to LA Galaxy
When it comes to roster construction in MLS, LA Galaxy manager Bruce Arena has long been acknowledged as the grand master. Every year, it seems, Arena manages to bend and fold -- and some would say mutilate -- the rules by which MLS sides can acquire talent. And the results speak for themselves. Arena has won five MLS Cups and three Supporters' Shields.
In the current offseason, Arena has taken his approach to a whole new level, staying steps ahead of the competition. Defender Omar Gonzalez and midfielder Juninho, mainstays of a Galaxy squad that won three MLS Cups in four years, were sold to Pachuca and Club Tijuana, respectively. In have come the likes of Belgian defender Jelle Van Damme, former England international defender Ashley Cole, Dutch midfielder Nigel de Jong and forward Emmanuel Boateng. Arena has mined the domestic market, as well, acquiring goalkeeper Dan Kennedy in a trade with FC Dallas and signing forward Mike Magee and midfielder Jeff Larentowicz as free agents. Goalkeeper Clement Diop and defender Daniel Steres have also been promoted from the club's reserve side.
And along the way, the Galaxy has gotten considerable older. Of the new arrivals, only Boateng (21), Diop (22) and Steres (25) are under the age of 30. The projected starting lineup has an average age of 30.5 years. That's roughly two years older than the lineup that won MLS Cup in 2012 and 2014. It's about three years older than the 2011 championship side. Yet when the issue of bringing in older, veteran players was mentioned to Arena a few weeks ago -- and before the Van Damme (32), Cole (35) and De Jong (31) deals were formally announced, it should be noted -- his hackles got raised.
"I think that's the stupidest thing I've ever heard, that guys are too old to play," he said in an exclusive interview with ESPN FC. "We went with accomplished players. We're bringing in accomplished players, as well as some young ones."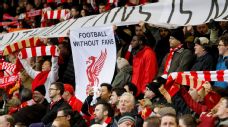 Arena's résumé certainly allows him immense leeway, and there's no denying the quality of the players he has brought in over the winter. Arena acquired them at bargain prices, as well. A source with knowledge of the contracts of Van Damme, Cole and De Jong confirmed an L.A. Times report that the three would be paid $500,000, $300,000 and $500,000 respectively. In the case of De Jong and Cole, Arena leveraged the fact that both had their contracts bought out by their previous clubs, allowing the Galaxy to pay a fraction of their total compensation.
But MLS remains a fast, athletic league that, combined with travel and summer weather demands, taxes even the fittest of players. Rust is also a factor. Cole, frozen out all year at AS Roma, hasn't played a competitive match since last March, when he started a Serie A match against Chievo.
"[Cole's signing] is a real gamble," said former New England Revolution manager and current ESPN FC analyst Steve Nicol. "And De Jong isn't the quickest around the field. But experience-wise and knowledge-wise, clearly the guy will be streets ahead of most players in MLS, as will Ashley Cole. The key is getting them to actually perform through all the changes, all the travel and all the other things. People always harp on about the travel, but you saw last season what it did to most of the big names that came over. They found it hard to cope with. Arena is getting pedigree. The question is the legs, and keeping them fit."
The fact that L.A. faded badly down the stretch in 2015, despite the midsummer arrivals of Giovani Dos Santos and Steven Gerrard, also sticks in the memory. The Galaxy was in first place in the Western Conference as late as the first week of October but went 1-4-2 to finish the regular season and slid all the way into fifth place, forcing it into a knockout-round match on the road at Seattle, which it lost 3-2. The defense was a shambles during that span, conceding 17 goals in its last eight league and playoff matches.
The hope is that the additions of Van Damme and Cole will stabilize the backline while De Jong should provide a solid bulwark in midfield. With Magee and Larentowicz on board, as well as the re-signing of forward Alan Gordon, L.A. should also have more depth than it did at the end of last year, which Arena indicated was a big factor in the team's downfall.
"Last year we had a lot of injuries that hurt us," Arena said. "We lost Todd Dunivant the whole year, which forced us to play Robbie Rogers, who was injured, even though he took off three or four weeks; but we still didn't have a replacement at left-back. We were thin at right-back. We had issues in the goal with Jaime Penedo leaving and injuries with Donovan Ricketts and all that.
"In the attack, we basically had no options coming off the bench. Baggio Husidic missed the whole second half of the season, which hurt us. Jose Villarreal missed a lot of the season, which hurt us. Bradford Jamieson, he's still a little young, but we just didn't have a whole lot of replacements for injuries or have somebody come in and change the game for us. This year we have that."
The nature of the acquisitions has led to speculation that this will be Arena's last season in charge of the Galaxy. When asked how many more years he might keep coaching, Arena said he didn't know the answer to that question, though he did add he wouldn't want to be just a GM.
"I would want to do a little bit more," he said. "I'd maybe like to work for U.S. Soccer again one day. Who knows? I don't know. It might be that no one is interested in me doing anything and I just fade away and I go to the beach every day."
That is unlikely, but for now, the pieces for another run at an MLS Cup are in place. The ensuing months will reveal whether Arena still as the golden touch.
Jeff Carlisle covers MLS and the U.S. national team for ESPN FC. Follow him on Twitter @JeffreyCarlisle.