Juan Cuadrado stands out in flat performance as Juve sneak past Genoa
Having accrued 13 consecutive Serie A victories, Juventus have broken a club record, one previously held by Antonio Conte's astonishingly strong side of 2013-14. Yet despite beating Genoa 1-0, courtesy of an own goal, this was far from an accomplished performance by the Bianconeri. They managed to hold on largely thanks to their cunning ability to draw out fouls and punish their opponents' heavy-handed approach.
Gian Piero Gasperini's sides are often exhaustive in their manner. Dynamic, relentless and just a tad bit overly aggressive, they almost force opponents into playing bad football. Pressing consistently, they looked to win back possession as quickly as possible to get the upper hand but, while they did indeed scare the Old Lady on a few occasions, their lack of experience doomed them to defeat. Surrendering to panic far too easily, they end up needlessly fouling the opponent, thus losing possession in dangerous areas.
A more mature performance may have allowed for an equaliser but Genoa were too concentrated on defensive work to attempt attacks. Thankfully for them, this was a poor Bianconeri performance, one riddled with mistakes, inaccurate passes and bad choices. Failing to establish an attacking rhythm, perhaps due to the nature of this stop-start game, the Juve players simply failed to read one another.
Leonardo Bonucci's launches were over hit, Paulo Dybala failed to notice an open Juan Cuadrado only to pass into a crowded area, while inaccurate passes led to the loss of possession on too many occasions. However, experience is what gets a good team out of trouble, and with Andrea Barzagli showing his strength, Cuadrado drawing out fouls and Dybala slowing down play to keep possession, Juve got over the line and achieved another victory. One only hopes for a better performance on Sunday.
Juventus
Genoa
Game Details
Player ratings (1-10; 10=best; players introduced after 70 minutes get no rating):
GK Gianluigi Buffon, 6 -- Alert enough to stop Alessio Cerci early in the second half but the decision to parry rather than hold on made life uncomfortable for his teammates. Nonetheless, he directs the defence well.
DF Martin Caceres, 6 -- An injury forced the player off in tears. Guilty of a few mistakes, but his anticipation ought to be commended.
DF Leonardo Bonucci, 6 -- His passes forward were frustratingly overhit but defensively, his experience ensured he won the duels that neutralised Genoa's attacking game well.
DF Andrea Barzagli, 6 -- As the team held on in the final few minutes, it was Barzagli's strength and experience that ensured his team won back possession and won the fouls to secure all three points.
DF Juan Cuadrado, 8 -- Perhaps the best on the night. While he started the match slowly, his acceleration and change of pace overwhelmed the Genovese defence forcing an own goal. Cunning and experienced, he took up excellent positions, cut in well and drew out the fouls to frustrate an eager opponent. Meanwhile, his pace allowed him to recover defensively and take the ball out of play to frustrate the opponent.
DF Patrice Evra, 6 -- Saw little action before being taken off but always displays intelligence on the ball.
MF Simone Padoin, 6 -- After Dybala, Padoin was the best at creating chances but he's not as dynamic as one would hope of a player playing in that position. His passing is accurate, but he needs to sacrifice more of himself to balance the tasks of the role.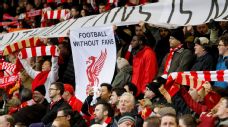 MF Claudio Marchisio, 7 -- A monster defensively, neutralising Genoa's attacking attempts. Always looked to spread play effectively.
MF Paul Pogba, 6 -- Some great individual moments, especially in providing service to his teammates, but failed in helping the team establish a rhythm. More muted than usual.
FW Paulo Dybala, 7 -- Often the player who threatens the most, he keeps possession, boasted impressive vision and created chances but Genoa rushed him too much and robbed him of a chance for a complete performance.
FW Alvaro Morata, 6 -- A muted performance from the Spaniard, who unlike his clever teammates, failed to use his experience to gain the upper hand.
Substitutes:
DF Alex Sandro, 6 -- Excellent at the one-on-ones but not as offensively brilliant as usual. Provided tactical solutions by occupying the right spaces.
FW Simone Zaza, 6 -- A combative player made for matches like these, this blog still believes his perfectly timed run was wrongly deemed offside but while his eagerness is a delight, his inexperience forces silly mistakes. A red card leaves Massimiliano Allegri with few options in the next match.
DF Daniele Rugani, 6 -- A clean performance from a player who is improving. Genoa offered little going forward to trouble the youngster but he knew when to move forward to maintain the team's attacking momentum.
Mina Rzouki covers Juventus and the Italian national team for ESPN FC. Follow her on Twitter: @Minarzouki.