Juventus poised to reap rewards of Paulo Dybala-Alvaro Morata duo
A team worthy of a symphony of compliments, there are not enough superlatives that can be used to describe the winning mentality Juventus, for rarely have fans seen such a motivated and dedicated group of players. In destroying Inter 3-0 on Wednesday evening in the Coppa Italia semifinal first leg, Juventus have forgotten the irritating smell of defeat. This is a side that despite the overwhelming number of wins, still pride themselves on their humility.
So many were quick to criticise the purchases made by the club over the summer, and while management dropped the ball on a PR level, they did indeed make the right investments to ensure a long future for a side filled with varied talent. So many greats have donned the Bianconeri jersey and so many of them were very young when they delighted on the pitch, yet watching Paulo Dybala on the ball makes one wonder whether he will be the greatest of them all.
It may be too early to put so much pressure on the shoulders of such a young player, but his intelligence on the ball, speed of thought and understanding of his body mesmerise onlookers. Italian media might have surrendered to exaggerations when they asked questions such as "Carlos Tevez who?", and while the former Manchester City striker took Juve by the scruff of the net and scored the goals necessary to propel them to the upper echelons of European football during his time there, Dybala is managing just as much, if not more, with far less experience and so much more promise.
This blog was admittedly cynical. The former Palermo star achieved rather exciting statistics last season and was largely the reason the Sicilians managed such excellent performances. But there were moments Dybala seemed invisible and his slender stature worried a few. Would he cope with the pressure of playing for such a big club?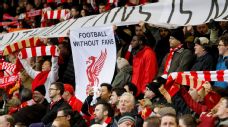 Juventus may not be bigger than some of their rivals in Europe, but playing in Italy brings with it so many added pressures. Take Kingsley Coman as an example. He's now playing for Bayern Munich, a European giant expected to win the Treble every season, yet he maintained that he felt more pressure in Italy when he played for Juve. "At Juventus the pressure was greater before games, in Munich it's more relaxed which suits me well."
Former Manchester United and current Juventus defender Patrice Evra has previously uttered similar words, while former Juve and current West Ham player Angelo Ogbonna also admitted he has found England to be relaxing in comparison to the tough world of Italian football. For Dybala to succeed in a country where criticisms are the norm and praise is reserved only for saints, he truly must be a sensation; indeed he is that. He not only scores the goals with such intelligence and efficiency but he creates them, too, sacrificing himself for the benefit of the team and the perfection of the attacking line.
Yet while he scored another glorious goal against Inter, showing a young Mauro Icardi what it means to be dedicated to one's trade, the Coppa Italia was memorable because of another striker, Alvaro Morata. The Spaniard has suffered off the pitch in recent times which has undoubtedly affected his performances on the pitch. While everyone hopes players have the thick skin required to ensure consistency, fans must remember the difficulties of youth and hope that things will improve for the young Spaniard. As for now, Morata is certainly enjoying his moment.
Dining out after the match, Morata noticed a young Juve fan by the name of Gianmarco Fraglica sitting in the restaurant wearing his jersey. Gianmarco is a diehard Juventino, one who attends all their games, and he's almost always wearing Morata's jersey. Noting his happiness on Facebook at the wonderful scoreline in the Coppa Italia, his idol, Morata, walked into the restaurant, noted the jersey and walked up to Gianmarco to ask him if he wanted to join him for dinner. Not only did the duo take what seems to be a thousand pictures for the sake of social media, but they shared in the happiness of an exciting day for both Juve's players and their delighted fans.
One only hopes this excitement will last. With Bayern Munich around the corner, the dreaded feeling of a potential defeat is rattling. While the Germans have lost a huge player in Jerome Boateng, no amount of on-pitch brilliance will matter if the Old Lady makes an early exit in Europe and fails to out-do Napoli in the league. This is exactly why Morata's return to goalscoring comes at such a great time. Morata, more than any other Juve striker, has the potential to disturb the Bavarian back-line with his speed and athleticism. With Xabi Alonso most likely the man who will be tasked with playing the ball out from the back, Bayern's game will be that more predictable and that much easier to neutralise, but Juventus will need a fit and confident Morata.
In the words of Juve coach Massimiliano Allegri and midfielder Paul Pogba, Juve have achieved nothing yet this season and could well find themselves with no trophy to hold at the end of the season. They have indeed performed miracles in making up for their disastrous start to the season, but they will need to do even better if they hope to be called champions and attempt to earn the funds necessary to ensure they can compete with Europe's finest.
Mina Rzouki covers Juventus and the Italian national team for ESPN FC. Follow her on Twitter: @Minarzouki.