Paulo Dybala the star in Juventus' victory vs. Hellas Verona
Despite needing a break to recover and rejuvenate the squad, there was a slight worry Juventus would drop the ball after taking time off for the holidays. However, with a comfortable 3-0 victory over Hellas Verona on Wednesday, the Bianconeri showed that they should not be doubted and are still the team to beat in Serie A, at least according to Luigi Delneri -- Verona's coach and Juve's former tactician.
This was a game that perfectly demonstrated why Juventus are the toughest side to beat in Italy. While the Gialloblu attempted to play with intensity at the start of the match, they soon dropped their heads and surrendered to the supremacy of their opponents. Rather than push and provide Juve with a stern challenge, Delneri's men often gave up on the ball and proceeded to defend, limiting the damage when a more positive style of play would have reaped more rewards.
Instead, it was the Bianconeri who remained eager, pressing for the ball and running to make the most of hopeless passes forward. Herein lies the difference between champions and sides destined to make up the numbers.
While Juventus looked comfortable for most of the match, they were still guilty of losing focus and dropping their concentration to force certain players into committing necessary fouls. Yet one cannot be too hard on a side that played with intelligence and control to secure their eighth Serie A win in a row.
Juventus
Hellas Verona
Game Details
Player ratings (1-10; 10=best; players introduced after 70 minutes get no rating):
GK Gianluigi Buffon, 7 -- Always alert and attentive to the opponent, he is barely needed in such games but never fails to make an impression when called upon.
DF Martin Caceres, 6 -- Juventus manager Massimiliano Allegri was caught screaming at Caceres for his sporadic drops in concentration; Caceres is never going to be the most attentive defender, but he never fails to play with heart.
DF Leonardo Bonucci, 8 -- Excellent at sweeping and even managed his first goal of the season thanks to his thunderous header. Bonucci plays like a true leader, an inspiration with regards to his desire and ability to neutralise the opponent.
DF Giorgio Chiellini, 7 -- Somehow the defender always ends up with a bandage round his head, such is his determination in ensuring a clean sheet. A terrific performance from the Italian who pushes forward well and is always on hand to block the opponent.
MF Stephan Lichtsteiner, 7 -- A player who always provides solutions, he is well-placed tactically to receive the ball from midfield, opening up the game and offering alternatives to those on the ball.
MF Sami Khedira, 6 -- Still suffering to put in the kind of performances we saw from the German earlier on in the season, but he remains brilliant at positioning himself and excellent at recovering possession.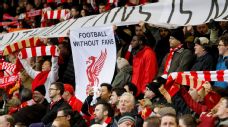 MF Claudio Marchisio, 7 -- Indispensable. Marchisio not only allows the team to flow, putting in perfect passes forward, but he filters out the danger to help the defence. Perfectly balanced.
MF Paul Pogba, 8 -- Superb footwork from a player improving his angles, he is becoming crucial to the side with regards to his vision and ability to produce attacking patterns of play. Never one to give up and always on hand to fight no matter how many obstacles are in his way, the youngster is growing into the leader worthy of the No. 10 jersey.
MF Alex Sandro, 7 -- A little more reckless than usual, his precise crosses are still a delight to watch.
FW Alvaro Morata, 6 -- Still not at the level fans expect, Morata is working hard and contributing to the team but is seemingly playing without confidence. Perhaps with a little continuity he can recover his magical touch.
FW Paulo Dybala, 9 -- A wonderful performance from the Argentine yet again, the most reliable forward for Juventus. Scoring the opening goal from a delightful free kick before providing the assist for the second. He looked dangerous every time he approached the box, while his ability to drop back and help the team is crucial to the side's balance.
Substitutes:
MF Stefano Sturaro, 7 --Replaced Khedira with 20 minutes left. Gritty and tough, you can never fault Sturaro for his lack of effort. A man always capable of providing a physical presence, few can get past him.
FW Simone Zaza, NR -- Came on for Morata in the 79th minute. Another tremendous finish from the forward who is always capable of making an impact as a sub. He may play a bullish style of football that lacks a certain elegance, but he never fails to make the difference when allowed only a handful of minutes.
DF Daniele Rugani, NR -- On for Caceres in the 84th minute. Not offered much time to make an impact, he helped the side close the game with a clean sheet.
Mina Rzouki covers Juventus and the Italian national team for ESPN FC. Follow her on Twitter: @Minarzouki.