Juventus are still the best option for Simone Zaza
Serie A resumes action on Wednesday and the Old Lady are hoping for another win to maintain momentum and stay in touch with those teams ahead of them. With tabloids and executives entertained by the opening of the winter transfer market, many are intrigued as to who the Bianconeri may wish to purchase. But what delights some, worries others. This is also the time Juventus may lose a player or two and the very thought of this potential occurrence is bound to destabilise certain players.
Simone Zaza is currently the most talked about player. A striker looking to take part in Euro 2016 and potentially lead the line for the Azzurri, he must play many more minutes should he hope to be picked by Italy boss Antonio Conte. The problem is that Zaza has to share the limelight with so many great strikers, all of whom possess more talent than he does, yet that doesn't mean he should go elsewhere to fulfil his Nazionale dream.
Zaza has shown his limitations, but what he lacks in intelligence, he makes up for with determination and precision. A player who has not always received many compliments from this blog, Zaza can frustrate with his decision making, while his ambition verges on desperate at times. But to his credit, his statistics are rather impressive, as has been his finishing. In the 10 appearances he's made for the club, seven of which are substitute appearances, he's managed five goals. An impact player who excels to prove the critics wrong, Zaza may not be capable of leading the line for a top club just yet, but he has certainly proved he has the character to compete for a starring role.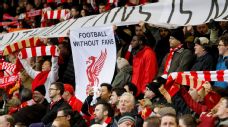 As such, the Italian should remain with the Turin giants. There is no better third or fourth choice forward to have on the bench than the youngster who is capable of turning the match around when introduced late on. Capable of working with any of the other forwards Juventus boast, if Zaza wants a long future with the Nazionale, then it may mean he must forego the opportunity of playing in the upcoming one. By staying with Juventus, the Italian will learn much more by competing with the greatest talents in the world than acting like a big fish in a small pond with smaller clubs that are incapable of mounting trophy-winning challenges.
At Juventus, Zaza can win a trophy and surround himself with players who understand what is required to be champions. After succumbing to so many defeats early on in the season, the club veterans and the coach took the time to reverse their troubling situations, working hard and sacrificing for one another to recover points and climb up the table. Despite being fourth in the table, some believe the Old Lady is still the most likely team to win the title. Few would bet against a squad who understand the art of winning and are capable of providing the performances required to obtain success. This experience alone is vital for a young star like Zaza and one that will stand him in good stead for the future.
Working on their stamina and training hard to ensure excellent fitness levels going into the second half of the season, the Bianconeri seem happy to be returning to work. With Sami Khedira talking of the great team spirit and Claudio Marchisio tweeting his utter joy at the resumption of the league, the club is desperate to get back to winning ways. They are not alone as Wednesday's home match against Gigi Del Neri's Verona is sold out, with fans desperate to watch their team battle it out against their former coach.
Del Neri insists his time at Juventus cannot be considered a failure and perhaps one could call him unlucky, as certain players such as Fabio Quagliarella and Mohamed Sissoko suffered season long injuries. However, this was a coach severely out of his depth at Juventus; a man who failed to win the affection and the support of the veterans and who failed to understand how a footballing giant and its top players operate.
Managing to even anger Gianluigi Buffon -- saying the legendary goalkeeper was not indispensable to a side that had relied on him for so many years -- Del Neri's relationship with certain stars grew strained. It was only a matter of time before Juventus opted to bring in a tactician more in tune with the needs of a top club.
However, many are eager to see the return of a former coach and hopefully he will be greeted warmly. Under his tutelage, Hellas Verona have grown more solid and are capable of springing a surprise. It will be up to the Bianconeri stars to prove they are still aiming for more wins.
Mina Rzouki covers Juventus and the Italian national team for ESPN FC. Follow her on Twitter: @Minarzouki.