Allegri, Dybala and Mandzukic recover from slow start to put Juve in title race
What a wonderful year it has been for Juventus and all those associated with the club: from the highs of winning the double and reaching the Champions League final to the lows suffered at the start of this new season. Yet whatever turbulent times the Bianconeri have experienced, they have stayed faithful to their winning mentality, coming back stronger than ever to put themselves in a great position to target yet another league title.
Once Massimiliano Allegri chose to rotate less, the strength of the individuals began to emerge. As the players grew confident and more in tune with the needs of those around them, unity was recovered to allow for cohesive performances. That is the beauty of Allegri; he always finds his balance eventually, even if his sides must be willing to accept a poor start to the season. In better leagues, rivals may not be so forgiving so as to allow his teams to race up the table after such tedious starts.
Arriving at Cagliari in 2008, the tactician lost his first five games with the Sardinians before eventually finding his feet to lift the team to a midtable position. At Milan, in his first season, he boasted players such as Andrea Pirlo, Zlatan Ibrahimovic and Thiago Silva yet collected only three points from his opening four matches despite playing against two newly promoted teams. Yet the dismal start soon ended and the Rossoneri finished the season as Serie A Champions.
In the 2012-13 season, his Milan side picked up only eight points from their first seven matches yet still managed to qualify for the Champions League by finishing third. That team was far less capable than this current Juve; few would bet against Allegri and his Old Lady collecting another trophy, especially if he continues to show the passion he demonstrated on the sidelines in the Carpi match.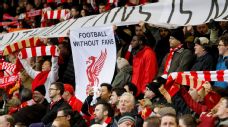 Losing Carlos Tevez, Arturo Vidal and Andrea Pirlo was always going to be tough, not only for what they produced on the pitch but for what they brought off it too: helping Allegri to focus on his strengths as a tactician.
Yet certain departures were necessary, and while management has been guilty of several mistakes, they did find young and intriguing replacements who have excelled after being shown a little patience. Allegri needed to prove he could handle new players and infect them with that desire to win all that lies before them, but where would he be without Gianluigi Buffon leading by example, Claudio Marchisio demanding wins from the new arrivals and Giorgio Chiellini playing like his life depended on it?
While the likes of Alex Sandro, Paulo Dybala and Juan Cuadrado have delighted, Juventus owe much of their brilliance to their dressing-room leaders, the older stars who boast the fiercest desire. It is they, coupled with Allegri's tactics, who have helped relaunch a newly assembled Bianconeri side.
With a striking duo that now produces, the Turin giants are not only defensively sound thanks to their balanced 3-5-2 formation but offensively capable. While many hoped it would be Alvaro Morata alongside Dybala up top, leading Juve's line, it's been Mario Mandzukic who has been offered the opportunity to consistently start, developing in such a manner that his absence is keenly felt.
In the past five matches the Croatian has played, he has either scored or provided assists, putting in man-of-the-match performances against both Lazio and Carpi. Whether it be holding up the ball to deliver the perfect pass to Dybala or displaying his predatory nature to exploit every mistake committed by the opponent, Mandzukic consistently displays the hunger he's been renowned for, making him the perfect player for the Bianconeri.
It wasn't easy for the ex-Atletico Madrid man, who suffered to find his way in Allegri's tactical patterns. Struggling to get the service he required, Mandzukic was barely converting his opportunities, producing statistics far removed from what he managed during his time in Madrid and at Bayern Munich. However, since the Atalanta match, the player seems to have found his way, producing nine goals; that's one more than either Ibrahimovic or David Trezeguet managed at this point in any season of their respective journeys with Juve, according to Corriere dello sport.
With Dybala producing the magic and his teammate providing the stealth, Juventus have one of the best striking partnerships in Europe -- and one that is still in its infancy and will develop even more. More important, they now know how to dig deep to find the wins, coming back after conceding, while the midfield is sacrificing tirelessly to secure the points.
The second half of the season sees them play several of the big Serie A fixtures at home. Should they continue to demonstrate this desire and intensity, Inter may just have to accept a different outcome to what they may have hoped for this year.
Mina Rzouki covers Juventus and the Italian national team for ESPN FC. Follow her on Twitter: @Minarzouki.