Juventus can can announce title intentions with Fiorentina win
Former Juventus coach and architect of the Bianconeri's 1996 Champions League triumph was recently asked about Fiorentina manager Paulo Sousa.
"Sousa?" said Lippi, "I met him by chance in the hotel after the match and we had a chat. I reminded him of a midfield for Juve from 1994 to 1996: Conte, Deschamps and Sousa, in fact. Now one coaches Fiorentina with success, one is the CT of Italy and another is the CT of France."
Juventus
Fiorentina
Game Details
The Portuguese player arrived at Juventus from Sporting in July of 1994. A man who tactically understood the game perfectly, he played as if he had a magnet in his boots -- the ball controlled so well, his tenacity meant possession was often won back quickly, and attacking patterns initiated swiftly and effectively. Deployed alongside Antonio Conte and Didier Deschamps, two leaders who went on to coach the Old Lady, the Bianconeri at that time possessed the perfectly-balanced midfield, enjoying great success that culminated in the Champions League triumph of 1996.
It was in Turin that Sousa understood the desire to expend every last drop of energy, to remain concentrated at every moment of the game and to never lose faith in a positive result. What he learned has served him well in his career as a manager, bringing the best out of the men he has had at his disposal, enjoying great success as coach of Basel and Maccabi Tel Aviv before that. In each club he has come to lead, he has evolved, learning new ideas and grasping new concepts to improve as a tactician.
Perhaps that is why he felt comfortable taking on the enormous challenge of coaching Fiorentina, a club that had been revived under Vincenzo Montella but still not capable of trophies. Synonymous with sexy football and beautiful rotation, the Viola won and performed exceedingly well in Europe, but they were considered a bit light weight -- not strong enough to mount serious challenges. That has all changed under Sousa.
Always battling for 90 minutes, this is a Viola side that could potentially win the title. Maintaining the aesthetic beauty Montella was fond of, Sousa has since introduced the grittiness and nastiness required to win the tough challenges.
Not only are they statically the most accurate passers in all of Serie A, but they know how to keep possession and frustrate the opponent. Scoring more goals than any other side in the league (equal only to Roma), they have conceded more than Juve and Inter but conceded fewer shots on goal, demonstrating the inundating task opponents have in penetrating this tight Viola ship.
Should Juventus manage their sixth consecutive Serie A win, then there will be no doubt that this is a side back in the hunt for the title, with great potential to win it. While they trail the likes of Roberto Mancini's Inter, the Bianconeri possess the mentality and experience to know how to grit their teeth and push to the finish, especially now that the youngsters have understood the requirements of playing for such a big club.
Unable to beat Sevilla -- a Spanish side that turned their home into a fortress -- in the Champions League on Tuesday, the Old Lady must do the same with her own stadium and ensure that when clubs come to visit, they leave with no souvenirs.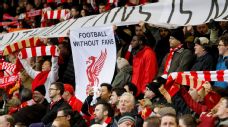 In the upcoming Sunday evening match against Fiorentina, much will depend on the performance of the midfield. Sami Khedira looks to be available. And if does indeed play then it's important he, alongside those beside him, understand Fiorentina's creative strength but also their weaknesses.
Much like Roma managed to do in their win earlier this season, the Old Lady's midfielders must quickly close down those who create through the middle for Sousa's side, forcing them into useless rotations. As the Tuscans are incapable of stretching the game as they should, Juventus need to do what Sousa managed during his playing days -- win back possession high up the pitch and launch swift attacks that overwhelm the opponent.
With Paulo Dybala improving in his ability to drop deep and aid the midfield and Mario Mandzukic likely to lead the line again, Juventus need clinical efficiency and speed of thought to defeat their tough opponents. This is a Viola side that, as usual, knows how to use the quick feet of its men to attack a stagnant opponent. But unlike before, is much more efficient in front of goal.
Likely to deploy a 3-5-2 formation, If Massimiliano Allegri's men use the full width of the pitch and make the incisive runs that have damaged their most recent of opponents, there is every reason to believe they can continue celebrating. One small stutter or even a slow thought and Fiorentina will attack, exploiting the length of time it takes for certain Bianconero to make the right decision.
It will be Sousa against his former side and also Juan Cuadrado against his. Will it be the Colombian or the Portuguese who celebrate?
Mina Rzouki covers Juventus and the Italian national team for ESPN FC. Follow her on Twitter: @Minarzouki.