Juventus' resurgence owed to Allegri's consistent lineups
According to several newspaper articles and even former manager Fabio Capello, Juventus are back. Having managed four consecutive wins in Serie A, they have not experienced a defeat since the end of October, keeping three clean sheets in their last three games in all competitions. But what are the reasons behind their resurgence?
For one thing, it seems having Claudio Marchisio back in the starting lineup has worked wonders. According to Gazzetta dello Sport, of the last seven games the Bianconeri have played, Marchisio only missed one -- coincidentally the loss to Sassuolo. The tactical director capable of leading the midfield, the Italian offers balance and experience to a side still searching for a solid identity.
While his presence has proved to be good luck for the Old Lady, the real reason behind the emergence of success lies in Massimiliano Allegri's decision to make fewer changes to the starting lineup. In the first games of the season, the coach's tinkering and frustrating decision to play practically a whole new squad every game robbed the team of fluidity and cohesion, making it look like Juventus were nothing more than a group of individuals attempting a win.
While mentality was certainly an issue and Allegri cannot be blamed for all the defeats, he failed to help the side establish a rhythm, nor was he able he provide certain players with the continuity required to ensure better performances and more consistent displays.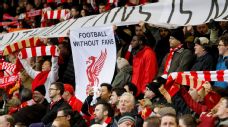 Let's take the end of September as an example. Juventus managed a win against Genoa, a draw against Frosinone and suffered a defeat away at Napoli. Three matches played within one week, the lineup changes were so radical that it perhaps explains why the side produced such different and rather disjointed performances.
In the first of the games, played against Genoa, the Bianconeri played a 4-3-3 formation with Stephan Lichtsteiner and Patrice Evra as full-backs and Juan Cuadrado alongside Mario Mandzukic and Alvaro Morata up top. In midfield Mario Lemina was chosen. In the following match against Frosinone in which the minnows equalised in the last few minutes, the midfield remained the same, but the front line changed with Simone Zaza and Roberto Pereyra chosen to play alongside Cuadrado in a 4-3-3 shape, Alex Sandro replaced Evra while Leonardo Bonucci played instead of Giorgio Chiellini. Including the presence of Norbeto Neto, Allegri had made five changes to the side.
The subsequent match was the defeat away to Maurizio Sarri's men. In that game, the formation changed: Hernanes was introduced, while Pereyra played behind strikers Zaza and Paulo Dybala. At the back Simone Padoin took Lichtsteiner's role on the right while Evra was reintroduced to the side. Six players who started the match against Frosinone, only three days prior, made way for their replacements.
One can understand Allegri's desire to find the right balance, seeking a way to cope with the injuries and absences, but so many changes made to a side that played three games in a week only served to confuse a team and further compound Juve's problems with cohesion.
Finally, it seems the coach has begun to settle and his ideas are taking form. Marchisio and Paul Pogba are almost always in the side. Chiellini and Bonucci tend to always play and Barzagli will only join in when the shape changes to 3-5-2, while Allegri has settled on the Dybala-Mandzukic partnership at striker for the past few games. Stefano Sturaro seems to be Sami Khedira's replacement, while the only changes now expected are between Sandro and Evra and Lichtsteiner and Cuadrado. There is a set lineup, a set idea and players are growing accustomed to one another's movement.
Pogba is especially benefitting from a more settled lineup. He is familiar with Lichtsteiner's runs on the right, the movement of Sandro, who continues to provide the accurate crosses, while the Frenchman's newfound confidence has much to do with how secure he feels in Marchisio and Sturaro's work, knowing the defensive job they provide allows him to contribute offensively.
Cuadrado is the one who still must grow into his role. Reviewing past matches, it seems the games he excelled in were the ones in which he was offered the freedom to push forward, unconcerned by defensive duties. With Lichtsteiner behind him in a 4-3-3 shape, the Colombian produced better displays, such as in the matches against Empoli and Genoa. He impressed too against Sevilla when Juve played a skewed 4-3-3 where Barzagli acted as a full-back.
Forced to play as a wing-back, Cuadrado has suffered, unable to cope with the duality of the role. Perhaps Allegri can further study the player to ensure Juventus make the most of the varied skill set he offers the side and not overwhelm him.
Against Lazio in what should be a must-win game if the Old Lady really does want to prove she's back, Allegri must find a replacement for the suspended Pogba. Will Kwadwo Asamoah be ready to take part, or will Padoin be entrusted with a midfield role? Up top it seems Dybala will start again considering his wonderful performances of late, but it remains to be seen who will be played alongside him.
This will not be an easy match considering the Biancocelesti's recent poor displays. This will be the game they will want to win to reassure critics and recover their pride. They will have to improve their defensive displays if they are to return to winning ways, and the presence of Dybala and co could further compound their misery.
Mina Rzouki covers Juventus and the Italian national team for ESPN FC. Follow her on Twitter: @Minarzouki.