Juventus have more questions than answers ahead of Italian Super Cup
The parallels are not, as some anticipated, with 2001 and the sale of Zinedine Zidane to Real Madrid for a world-record transfer fee. Had Paul Pogba been sold then, the echoes of that summer would have been loud and clear. Instead, comparisons are being made in Juventus history with another year: 1985. That was the year Marco Tardelli, Zibi Boniek and Paolo Rossi moved on after a European Cup final, just as fellow icons in Bianconero Andrea Pirlo, Carlos Tevez and Arturo Vidal have just done, albeit in different circumstances.
Juventus' fans must hope that the signings that general manager Beppe Marotta and director of sport Fabio Paratici have made in this window will go on to have the same impact as the deals that former president Giampiero Boniperti made two decades ago. Aldo Serena, Michael Laudrup and Massimo Mauro didn't replace Tardelli, Boniek and Rossi in Juventus mythology, but they did keep the team competitive and help The Old Lady reclaim the Scudetto under Giovanni Trapattoni the following season.
"Players come and go, but the club remains," Tardelli reflected in Italian newspaper La Stampa. It sounds trivial but he's on to something. Marotta touched upon it in Juventus' first news conference of preseason last month. "I don't believe a team can be considered a winner only on the grounds of the signings it makes," he said. "Rather, it should be on the basis of a project, organisation and the sense of belonging of its players. Here there is a strong sense of belonging: see [Gianluigi] Buffon, [Giorgio] Chiellini, [Leonardo] Bonucci."
It's no coincidence that, rather than sit beside the new signings at their unveilings, president Andrea Agnelli has chosen to attend this summer's news conferences announcing contract extensions for Bonucci and Claudio Marchisio -- an authentic one-club man who joined Juventus as a 6-year-old in 1993 and whose son recently entered their academy. Juventus might have lost Pirlo, Tevez and Vidal, but they haven't lost their identity. It's up to the likes of Buffon, Chiellini, Bonucci and Marchisio to instill it within the new arrivals and the young.
A culture has grown in the past five years under the Agnelli-Marotta administration. Juventus Stadium has a role in it, too -- a home of their own, a 12th man. All these elements factor greatly in the program's winning environment and, although in the background, those fans mustn't be forgotten as an integral part of the team's success. All of this, however, hasn't stopped clouds from appearing overhead. Visibility of Juventus' look this season is less clear than perhaps at any time since the first Scudetto of this cycle.
"There's a bad atmosphere around Juve," manager Max Allegri huffed after last week's 2-1 win against Lechia Gdansk. "Everyone is saying we're favourites, but it's not like that. As ever, we'll have to get to work." Allegri particularly didn't like Alvaro Morata's attitude and hooked him after only 27 minutes. "It wasn't his day. Things weren't going for him, which can happen, but he stopped right in the middle of the pitch. That's not right."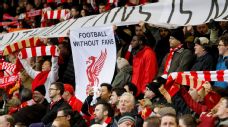 By making an example of Morata, Allegri was clear in his message. Juventus have got to buck up. Any dip in intensity could well be the difference between winning a fifth straight Scudetto for the first time since the 1930s and falling short of history. "What we did last year counts for nothing," Allegri insisted. "The others have reinforced. They're angry and spoiling for a fight, and we'll have to be, too."
Despite Juventus doing a lot of their business early, preparations have hardly been ideal ahead of Saturday's Italian Super Cup against Lazio in Shanghai.
Returning to training later than most after a long, hard season, Juventus played Borussia Dortmund in Switzerland with only five days' work in their legs. Dortmund had been back at it in camp for 26 days and had played seven friendlies. Not only did Juventus lose 2-0 -- it would have been more were it not for Buffon -- centre-back Andrea Barzagli strained a muscle and is doubtful for the Super Cup.
Chiellini then pulled up against Lechia, as did new arrival Sami Khedira in Marseille, France. Khedira incidentally has missed 91 games with injury since 2010, 58 of which have come in the past two seasons. He is now out for two months. More bad news also arrived from Shanghai on Wednesday, when it emerged Morata will miss the first month of the season with a calf tear.
An editorial in La Gazzetta dello Sport has called Juventus' preseason so far "an obstacle course." Too many have fallen at the first hurdle, and, as a consequence, Allegri has more questions than answers. For instance, who plays beside Bonucci on Saturday? The 21-year-old Daniele Rugani or the more experienced Martin Caceres? Should they revert to a back three? Rugani, however, has never played the system in a competitive match. In midfield, Stefano Sturaro, a revelation when standing in for Pogba in the first leg of last season's Champions League semifinal against Real Madrid, can ably step into Khedira's shoes. As can utility man Simone Padoin.
One of the pair might start regardless if Allegri persists with a 4-3-1-2 and continues experimenting with Pogba as a No. 10 ahead of Roberto Pereyra. The attack, meanwhile, is expected to be a partnership of Paulo Dybala and Mario Mandzukic, who have played only an hour together thus far. Little is certain. "We could change system," Allegri hinted. "Rather than an evolution of the species, it could be another one altogether," Max Nerozzi wrote in La Stampa.
A lot will depend of course on what Juventus accomplish between now and the end of the transfer window. Put off by Porto's demands for Alex Sandro, Juventus have reportedly agreed a deal for Atletico Madrid left-back Guilherme Siqueira. He'll compete with Patrice Evra for the starter's job and allow Kwadwo Asamoah to move back into midfield once fit again.
Juventus are also said to be considering bringing in extra cover after Khedira's injury with longstanding interest for the absurdly priced Axel Witsel rekindled. The focus, however, continues to be on signing the No. 10 Allegri covets. The team's valuation of Julian Draxler, based on his injury record over the past two seasons, doesn't match Schalke's, and unless the player, with whom they have an agreement, brings his influence to bear on his club, other options will have to be explored instead.
Juventus know they will have to play the long game for Mario Gotze and Isco, who are waiting to see whether they figure seriously in the plans of Pep Guardiola at Bayern and Rafa Benitez at Real Madrid, respectively. An alternative might be taking Juan Cuadrado on loan from Chelsea, which would herald a change to a 4-3-3. Draxler wouldn't preclude that either, nor necessarily would Gotze or Isco.
"Juventus are still a building site" declared the paper Il Corriere della Sera. A strong foundation remains, but until Allegri knows what other material he will be working with, it's unknown how his team will look and fit together. While they figure it out, they might be vulnerable, and here's the principal difference with 1985.
Juventus weren't looking for a No. 10 then, nor were they after a new top scorer. They still had Michel Platini, Serie A's Capocannoniere and winner of the Ballon d'Or in each of the previous three years. It was his last season at the club, as this one could be for Pogba: the player Juventus are looking to more than ever before. Chiellini has asked him to score the goals Vidal did for the team, and if a No. 10 doesn't get signed, the role could be his instead. While the likes of Dybala and Mandzukic adjust, it's up to Pogba to step up, carry this team and have the biggest year of his career heading into the Euros in France.
"Two great players from whom I have learned so much have left [in Pirlo and Vidal]," Pogba explained last week. "Now it's time to put what they taught me into practice and show how far I have come." And where better to start than the Italian Super Cup against Lazio on Saturday?
James covers the Italian Serie A and European football for ESPN FC Follow him on Twitter @JamesHorncastle.