Inter Milan's resolve to be tested in tough trip to Empoli
It could have ended better, but in truth, the first half of the season was a huge success for Inter Milan. That said, the defeat to Lazio at the end of December did leave a bitter taste in the mouth of Inter boss Roberto Mancini. Despite still being in first place, how his team start the second half of the season will be key for their Scudetto hopes. A trip to the Stadio Carlo Castellani to face Empoli is perhaps not ideal, as they will find a team, that despite being coached by an avid Nerazzurri fan, ended the year in fine form and will be very dangerous opposition.
Giulianova is a coastal town in the province of Teramo in the Abruzzo region of Italy. In the early 1980's a young boy was playing football in the streets as the tourists from Milan and Rome filtered down to the beach. This hopeful footballer was Empoli's current coach Marco Giampaolo, who recently told Gazzetta dello Sport about his primitive years. "I was an Inter fan among a lot of Juventini. I admired Salvatore Bagni's passion and sacrifice. I would wear my socks like him and on Sunday I would play and pretend I was him."
In the interview with the pink paper, he talked nostalgically about his past and how his journey from bricklayer to footballer and then to coach has taught him some valuable lessons. This is a pragmatic man, who reaches for the stars but understands how to work with what he has. His individual characteristics are reflected in his Empoli team, who ended the year with four wins and a draw.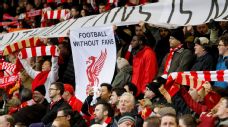 The remarkable journey has seen the Azzurri rise towards the Europa League spots, orchestrated by hard work and tactical discipline, similar to that of Maurizio Sarri (Giampaolo's predecessor). The solid 4-3-3 formation and the exemplary seasons that both Riccardo Saponara and Massimo Maccarone are having mean that this is will be a very tough game for the Nerazzurri.
Mancini will be fully aware of the threat posed by Empoli and has been preparing well over the winter break. Despite a friendly defeat to PSG in Qatar, the squad are hard at work back at Inter's training complex in Appiano Gentile and concentrating on tactical and possession sessions. The coach is looking to match Empoli's 4-3-3 with one of his own; starting with a front three combination of Adem Ljajic, Ivan Perisic and Mauro Icardi. Stevan Jovetic looks to be on the bench, despite winning the shooting competition at the last training session.
Jovetic has only netted four times in the first half of the season and his inability to form a cohesive relationship on the pitch with Icardi has led to questions being asked about a potential off-field issue between the two. This was something that Jovetic strongly denied at a press conference before the recent friendly in Doha. "Relationship with Icardi? He's a good player, there aren't any problems for me. We haven't played together a lot, he's a great player and a great guy. We'll improve our understanding."
Even so, this will be something that Mancini will find frustrating as it is a bit of a catch-22. Do you try and force the relationship and the team suffers in doing so? Or do you keep doing what works but risk the chance of not developing something that could take your team to another level?
Another dilemma for the Inter coach is 22-year-old midfielder Geoffrey Kondogbia, who by his own admission has struggled to adapt to life in Serie A. Speaking to Sportsmediaset in the winter break, the affable French midfielder sounded confident that his second half of the season would be much more dynamic and that he was ready for the challenge. He was cautious to speak of comparisons with himself and his friend Paul Pogba, however, but it is evident that there is still much for him to do.
Inter are certainly entering the key period in their season and they have a chance to set a marker. Talk of the team not being Scudetto contenders now seems as ridiculous as it was calling them challengers at the beginning of the season. There is no hiding place for Mancini's men and despite Empoli being tough opposition, three points is a must. Should they manage this, then they have Sassuolo, Atalanta and Carpi to play (in Serie A) before the Derby della Madonnina against AC Milan. There is no reason that even the most sceptical Nerazzurri could not hope to be facing Milan still in a strong position for the title.
Ironically, this is a view probably shared by Giampaolo, as he will be hoping that he can celebrate Mancini's men lifting the Scudetto at the end of the season also. The boy who played with his socks by his ankles like his hero Bagni will also be looking at the fixture list of his boyhood team and hoping. That is to say hoping for victories in all but two games; he is ambitious enough for that. He will notice that his team face Inter at two poignant moments, the next fixture and the last home game of the season.
Richard Hall is an Italian football writer contributing to ESPN, The Guardian, Daily Mail, IBWM and Football Italia. Follow him on Twitter @Gentleman_Ultra.