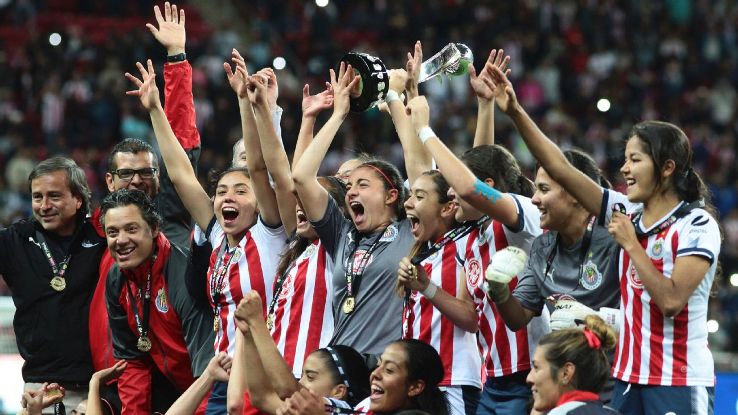 GUADALAJARA, Mexico -- Chivas lifted the first Liga MX Femenil title in history on Friday, defeating Pachuca 3-0 to win 3-2 on aggregate over two legs.
The game also set a record attendance for the league, with 32,466 in Estadio Chivas, beating the previous record of just under 28,955 fans, which was set in the first leg of the final in Estadio Hidalgo on Monday.
The Mexican women's league is made up of 16 Liga MX teams and was only formally announced last December.
Norma Palafox netted the vital...