Midtjylland manager Jess Thorup has said his side will be seeking a "miracle" when they meet Manchester United in the Europa League.
Danish champions Midtjylland will face Premier League giants United in the Europa League round of 32, with the first leg in Herning on Feb. 18.
Midtjylland finished second in Group D this season, while United dropped into the competition after failing to reach the Champions League knockout phase.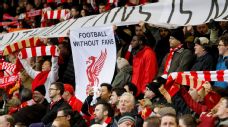 Thorup said: "Miracles have happened before, and we will probably need...