Everton unlikely to keep prodigies without significant improvement
When Roberto Martinez is involved, hyperbole is rarely far away, but this was a classic of the genre. In the Spanish manager's opinion, his Everton team contained "probably the best young players in Europe."
That he was speaking after a 1-1 draw with Norwich City on Dec. 12 only deepened the ridicule, but perhaps that bold statement was not quite as crazy as it then sounded. Martinez can confidently lay claim to the most promising crop in the English Premier League: Romelu Lukaku, the joint top scorer in the Premier League; John Stones, an England defender Chelsea were allegedly prepared to pay £40 million for; Ross Barkley, an attacking midfielder whose solo runs remind of a young Wayne Rooney; and Gerard Deulofeu, a forward Barcelona would only sell with a buy-back clause.
In that sense, only Tottenham and the likes of Harry Kane and Dele Alli can rival Everton, but here is where Martinez has serious problems. Mauricio Pochettino's team are in fourth while Everton lie in 11th, 10 points behind Spurs, having drawn 11 times and made a habit of conceding late goals like John Terry's 98th-minute equaliser in Saturday's 3-3 draw with Chelsea.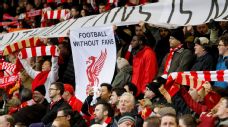 A team of such high potential is landlocked in midtable, and should they still be there at the end of the season, then Martinez will not be polishing those jewels for much longer. Star football players eventually want to play in the Champions League.
Graeme Sharp was Everton's leading striker when they were English league champions in the 1984-85 and 1986-87 seasons, and these days works as a radio analyst on Merseyside local radio. "The worry for Evertonians is that, whatever happens in football, you are never going to stop big teams coming in with big money and to get your players," he tells ESPN FC.
"Lukaku's record for the club has been fantastic, but if they don't get into European football then teams will have a look at him. There's nothing you can do. At the end of it, players and their agents have the final say."
The Belgian, who Everton paid Chelsea £28m for in the summer of 2014 after a successful loan spell, is these days represented by Mino Raiola, the super-agent who has guided Zlatan Ibrahimovic and Mario Balotelli's transfers to multiple clubs.
"If we had met each other earlier, he wouldn't have played for Everton," Raiola said in April 2015. "We will see what happens in the summer, but the Everton directors don't have to think Rom will play there for the rest of his career.
"Later, he will play for a top club like Paris Saint-Germain, the two teams from Manchester, Barcelona or Bayern Munich."
And if that all makes a Lukaku move sound likely, then there's Stones, who put in a transfer request in August in an attempt to push through a move to Chelsea, only to go back on his decision when Martinez and Everton's board held firm. The deposed champions' desire to land the 21-year-old is unlikely to have dimmed, even without Jose Mourinho in charge, while Manchester United have an obvious vacancy to play alongside Chris Smalling in central defence.
"Someone will come in for Stones again, and Barkley, after the European Championship as well," says Sharp, predicting that Everton's resolve will be tested once more. Simon Paul, editor of the Everton fanzine NSNO.co.uk, agrees.
"If we look like we are finishing midtable then the vultures will be circling," Paul tells ESPN FC. "And there's no reason we couldn't emulate what Leicester City have done this season; we have more quality through the team."
Martinez's permanently sunny public demeanour has not stopped rumblings of discontent among supporters whose frustrations at last season's 11th-place finish have extended to this campaign's shortfall.
"We are still a young team and sometimes we need to learn how to reflect on what are good performances and good results," Everton's manager said at Stamford Bridge, choosing to ignore that the defence in front of 36-year-old Tim Howard featured two over-30s in Phil Jagielka and Leighton Baines, with 34-year-old Gareth Barry manning defensive midfield.
Irish right-back Seamus Coleman is 27, has played almost 200 matches for the club and is such a fixture that Leeds defender Sam Byram choosing to transfer to West Ham over Everton this week is believed to have been a decision based on Byram's chances of playing first-team football. Only Ramiro Funes Mori, 24, the summer signing from River Plate, is a fresh face among what should be a settled defence. Meanwhile, Lukaku is in his third season as a Toffee, while Barkley approaches a century of Premier League games and Deulofeu is enjoying his second spell at the club.
This week's sale to Norwich for a reported £8.5m of Steven Naismith, a forward who scored a hat trick in a 3-1 defeat of Chelsea in September, reflected the competition for places among Martinez's squad at a time when the club's long-discussed ownership may be set to change. In December, reports emerged of a potential takeover by MLB side San Diego Padres' former owner John Moores. With the billionaire's due-diligence period having expired in recent days, news of the next move is awaited.
The fan protests that targeted Everton chairman Bill Kenwright in September have abated, but a change in ownership could affect Martinez's position. The club has had just six different managers since that last 1987 league title, and in 2013, Martinez succeeded David Moyes, who completed 11 years at Goodison. But new owners bring new ideas, and often new managers.
Even before the ownership situation is resolved, Martinez's best hope of keeping his band together is to improve the results of a team that has significantly under-performed this season.
"Roberto [Martinez] would want to keep those players for three or four more years and see where it can take them, but we all know what's around the corner," warns Sharp. "It's important the supporters enjoy these players."
John Brewin is a staff writer for ESPN FC. Follow him on Twitter @JohnBrewinESPN.