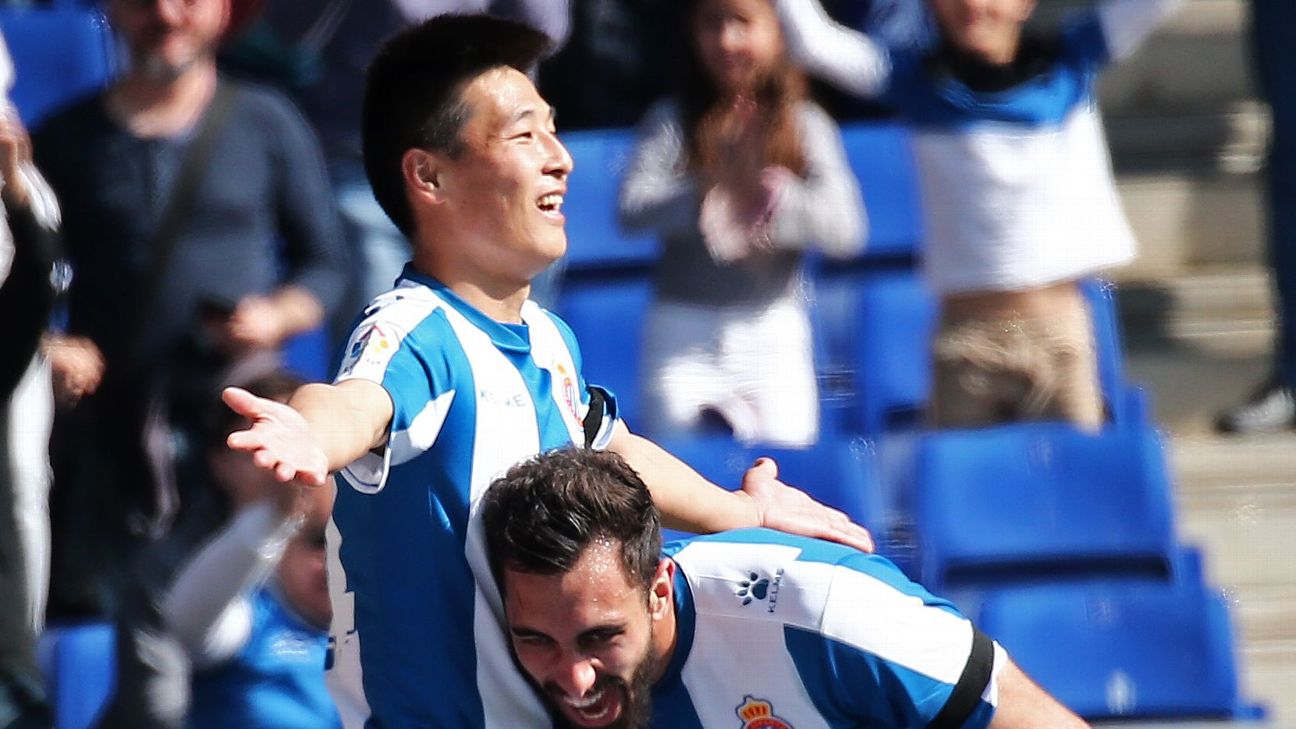 More than 25 million fans in China were estimated to have watched online as Wu Lei become the first Chinese player to score a goal in one of the big five European leagues for 3,731 days on Saturday.
Wu joined Espanyol from Shanghai SIPG in January, and the international star grabbed the third as Los Periquitos defeated Real Valladolid 3-1 to move into 11th in La Liga.
A source at PPTV, the official broadcaster of La Liga in China, told ESPN that the ratings had grown since the forward's debut against...