Crystal Palace and Alan Pardew's 2015 could be best in history
The year 2015 may go down as the best year in Crystal Palace history.
The Eagles not only finished in their highest-ever Premier League position of 10th, they landed the club's biggest-ever signing -- in terms of both price tag and profile -- in £10 million French international Yohan Cabaye. Elsewhere, they brought in £100m of investment from America and racked up countless memorable results along the way.
And all this despite starting 2015 in the Premier League bottom three and looking certain to return to the second tier of English football after just two seasons in the top flight. Now, 365 days later and barring a completely disastrous second half to the season, Alan Pardew's men will enjoy their fourth consecutive season in the league next season.
They'd never before managed more than one season at this level and their best ever run of top flight seasons is four consecutive campaigns (1969-73 and 1989-93). As every season passes by, this current crop of players continue to achieve more and more club records.

Crystal Palace

Chelsea
Game Details
Only Arsenal (25) and Manchester City (22) won more Premier League games than Palace (19) in 2015 and away from home the Red and Blue Army won the second most games; 11 in total, second only to the Gunners, who won 12. The Eagles achieved the second-highest position swing in 2015 -- a total of 13 places from 18th to 5th -- only bettered by Leicester who went from 20th to second.
It's been a memorable year for everyone at Selhurst Park and that's before you even take into account some of the fine results the team achieved. There were two wins over Liverpool at Anfield, the 2-1 victories ruining Steven Gerrard's last home game and inflicting Jurgen Klopp's first defeat in England respectively.
Palace endured years of suffering at the hands of Liverpool in the 1990s, so to be able to wreck two special days is a big badge of honour for Eagles fans. There were also victories over Tottenham, 2-1 at Selhurst in Pardew's first win as new manager back in January, and Chelsea, also 2-1, at Stamford Bridge. That was the first big shock of the season that sent the Blues on a downward spiral that resulted in Jose Mourinho losing his job.
That wasn't the only time Pardew's bullish boys beat the reigning league champions in 2015. They also won at home to Manchester City in April last season thanks to a stunning free-kick from Jason Puncheon. That goal probably brought the loudest cheer at Selhurst since Dwight Gayle's equaliser against Liverpool a year earlier in a classic comeback from three goals down to draw 3-3.
Away from the results against the big teams, there have been some other memorable games. Yannick Bolasie's 11 minute hat trick up at Sunderland was not only magical but also surprising given he'd only scored four goals for the Eagles prior to that game.
There's even more. Gayle's double away at Burnley to secure a late comeback win; the 5-1 drubbing of Pardew's ex-employers Newcastle at Selhurst; Chung Yong-Lee's late 25-yard winner at Stoke; a brilliant 3-2 FA Cup win down at Southampton and a 3-1 win over QPR at home that was so complete even a 50-yard goal of the season contender from Matty Phillips couldn't dampen the fans' spirits.
Older fans will argue that 1990 was the club's best ever year and they have a good argument. Steve Coppell's side reached the FA Cup final and ended December half way to finishing third in the top flight; Palace's best league position.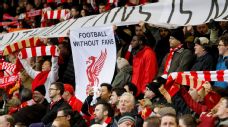 But so much has happened this year. All those memories have been crammed into just 12 months, and it doesn't feel like the Eagles are done there. Just like in 1990, they could well be on their way to another brilliant finish to the season. Confidence and ambition has never been higher.
They finish 2015 with plans to increase Selhurst Park to 40,000, transfer targets on a par with Cabaye and surely more shock results on the horizon.
The only thing they didn't manage to achieve in 2015 was beating Manchester United and Arsenal, the only traditional big clubs they haven't beaten since returning to the Premier League in 2013.
Who's to say 2016 won't be the year they manage it?
Jim Daly is a freelance football writer and founder of Palace fanzine Five Year Plan. You can follow him on Twitter @jimdalycomedy.