Kurt Zouma's prolonged injury absence will be felt in heart of Chelsea defence
As soon as Kurt Zouma's scream pierced the atmosphere at Stamford Bridge on Sunday, almost an hour into the 1-1 draw with Manchester United, the prognosis was not good. Now, in what must be a horrendous disappointment to the 21-year-old, the bad news has been confirmed with scans showing an injury to his anterior cruciate ligament that will keep him on the sidelines for the next six months.
The dynamic defender had just leapt extraordinarily high off the ground to volley the ball clear from danger but had seen his leg buckle upon landing. His season is now ended; the long period of recuperation is about to begin.
For Zouma, this setback could not have come at a worse time. Having established himself as Chelsea's first-choice centre-back alongside John Terry under both Jose Mourinho and Guus Hiddink, the young Frenchman was making the position his own. The kinks in his game were slowly being ironed out -- notably his use of the ball has improved vastly even if it is still an area of weakness -- and he was forming a blossoming partnership with the veteran captain just as the club's collective fortunes were taking a turn for the better.
With a Champions League double-header with Paris Saint-Germain looming, the stage was set for Zouma to showcase his talent on the biggest club stage in front of his compatriots. It would have given him the opportunity to stake a greater claim to be involved in France's international squad for the forthcoming European Championship taking place in his homeland this summer. Now, that opportunity has been taken away from him and he will have to begin his fight for a first-team place for both club and country all over again.
For Chelsea, the situation is far from ideal, though it is not a complete disaster in terms of the alternative personnel at their disposal. Gary Cahill has seen his star wane a little this season but he remains a highly capable centre-back that has performed admirably for Chelsea in the very biggest of matches. At 30, he is an experienced campaigner and the perfect person to step into the breach.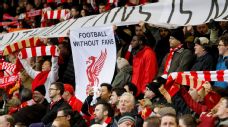 From a personal point of view, it will give him the chance to claim a starting spot in England's team at Euro 2016, something that was looking increasingly doubtful after losing his place in Chelsea's defence to Zouma. Cahill will have plenty of motivation to perform well over the coming months.
The purchase of American defender Matt Miazga from the New York Red Bulls in January raised a few eyebrows, especially following the signings of Michael Hector and Papy Djilobodji in the summer, both of whom are currently away on loan. With Hiddink confirming that his young charge would immediately be part of the first-team squad with no talk of gaining experience elsewhere, it now seems that Miazga might see more action this campaign than had initially been anticipated.
Although they have tough draws against PSG and Manchester City, if Chelsea continue to progress in the Champions League and FA Cup then the likes of Terry and Cahill will need to be rested at some point, potentially opening the door to Miazga. The Blues can also call upon Branislav Ivanovic to fill any breach, a natural central defender that was converted into a muscular full-back.
While there might be some able bodies on hand to help fill the void left by Zouma, it does present a problem in terms of maintaining the team's defensive balance. Although his reading of the game and timing of the tackle are both excellent, it is no secret that Zouma's primary asset to the team is his pace. Terry has famously never had anything approaching pace as his overall game management has been at such a stratospheric level that it has compensated for any athletic deficiencies. Nevertheless, he has thrived when partnered with somebody that can make up ground quickly, such as Ricardo Carvalho or William Gallas.
Cahill used to have the ability to cover for any mistakes by being rapid over a distance of five to 10 yards, though that explosive response time has dipped in the past 12 months. Ivanovic is a plodder rather than a sprinter despite his years at full-back, while Miazga is an unknown quantity in that regard. With Chelsea still to face the speed of Sergio Aguero and Jamie Vardy in the Premier League this season, as well as the dynamism of PSG's attacking play, any static defending could be painfully exposed.
The news of Zouma's injury will not just have the coaching team scratching their heads, but will also fire up some debate further up the chain of command. Terry's admission that he had not been offered an extension to his contract that expires at the end of this season might have been a self-serving move on his part to force the club's hand, but it has now been cast into a different light following Sunday's events.
Initially, the board's decision that the next permanent manager should have the final say on whether to retain a player of such considerable influence behind the scenes was a sensible one. Now, however, with Zouma unlikely to be available for selection until the very start of next season and with no guarantee that he will return to be the same player as before his injury, a rethink must surely be on the cards. As well as Zouma has played this season, Terry remains the best centre-back at the club by far and it is almost unthinkable that Chelsea would begin the 2015-16 campaign without either of them in the team.
Perhaps it might also prompt the club into taking decisive action in the transfer market. Last summer was all about the botched attempt to sign Everton's John Stones by offering derisory amounts for a young English prospect with the world at his feet. With places to fill at the back, this summer might see a more concerted effort to acquire the 21-year-old with big money and big wages offered for his services.
The problem for Chelsea will be that as Stones' reputation has grown, their own status has dropped. With Champions League qualification looking unlikely, it would not be a massive surprise to see them beaten to his signature by one of their rivals.
Even though Chelsea's immediate fortunes have been dented by Zouma's impending absence, it is hard not to feel more keenly for the player himself. Despite his slender years, he has already earned cult status among the Chelsea faithful, and for good reason. This is a young defender that plays as if his life depends upon it, but without a hint of malice in anything he does. He is as hard as nails but uses his physicality as a tool rather than a weapon and is routinely pictured with a smile on his face. Zouma is clearly aware that he is, to coin a hackneyed footballing phrase, living the dream.
Now he faces a frustrating spell recovering from surgery followed by the daily drudgery of physiotherapy and endless hours in the gym. It will be as tough from a mental standpoint as a physical one and it will take plenty of effort to keep his spirits high. Auspiciously, Zouma's middle name is Happy. He will need to live up to that billing if he is to get back to where he belongs at the heart of the Chelsea defence. Fingers crossed that he makes it.
Phil is one of ESPN's Chelsea bloggers. You can follow him on Twitter @PhilLythell.