Can Guus Hiddink play Alexandre Pato, Diego Costa together at Chelsea?
Alexandre Pato is a Chelsea player until the summer and supporters are eager to find out how the Brazilian will fit in. Those expecting him to be employed strictly as a back-up to Diego Costa, however, may be in for a surprise if Hiddink's remarks in his Friday news conference are anything to go by.
"He was used to playing at Milan as a striker and we want him to play as a striker as well -- but maybe in a slightly different style, second or third to Diego," Hiddink said. "He must play in that area. Recently he played a little bit more as a No. 10 [for Sao Paulo] and he can play on the left or right side of an advanced midfield position."
Pato's versatility clearly appeals to Hiddink and it seems Chelsea's interim manager can foresee situations in which his new loan signing will play up front alongside Costa, rather than the pair simply battling for one starting spot.
But can it work? And if the answer is yes, will it actually do Chelsea more harm than good? Let's look at the pros and cons...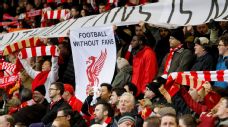 PROS
1. It could ease the burden on Costa
Costa's upturn in form since the departure of Jose Mourinho has been startling -- six goals in six matches after just four in his previous 21 appearances -- but while Hiddink is pleased by the revival of his star striker, the lack of production from Chelsea's other attackers continues to make him uneasy.
Loic Remy and Radamel Falcao can boast only one Premier League goal apiece this season (a lower tally than Cesar Azpilicueta) while Willian, Oscar and Pedro have scored just eight combined. Eden Hazard, the reigning PFA Player of the Year, is still waiting to open his account.
Pato has been less than prolific over the past two seasons at Sao Paulo, scoring 19 goals in 62 league matches, but any ruthlessness he can bring alongside Costa would address one of Hiddink's most urgent needs.
2. It gets Pato on the pitch
Pato's last competitive match was on Nov. 28. He looks to have kept himself in reasonable shape but it will take time for Chelsea to get him back into peak physical condition, not to mention adapting to the rigours of the much faster and more physical Premier League.
Both processes will be sped up if Pato is given significant minutes on the pitch, and that is far likelier to happen if Hiddink considers him a partner for Costa rather than a rival -- particularly given the Spain international's prolific form.
3. It suits his skillset better
Much of Pato's best football at AC Milan was produced alongside more conventional, physical No. 9s such as Pippo Inzaghi, Zlatan Ibrahimovic and Alberto Gilardino. Their ability to occupy defenders created space for the leaner, nimbler Brazilian to exploit with pace and intelligent movement.
"What [Pato] isn't is an out and out centre-forward, he's not a Didier Drogba, Diego Costa, a No. 9," South American football expert Tim Vickery told talkSPORT earlier this month. "He is a support striker. When he was doing well for Sao Paulo he was playing in a front three on the left and cutting in onto his stronger right foot.
"In that position [his old Sao Paulo coach] Juan Carlos Osorio said he is one of the five best players in the world."
4. The 4-4-2 is back in fashion
It only takes a glance at the Premier League table to realise that the formation revered by English football traditionalists is far from obsolete.
Jamie Vardy has flourished as the primary goal-scorer in Claudio Ranieri's sensational Leicester City side, but the less glamorous work of Shinji Okazaki and Leonardo Ulloa has been just as crucial to his effectiveness.
Watford, meanwhile, are closer to European qualification than the relegation zone thanks in large part to the seemingly telepathic understanding between Troy Deeney and Odion Ighalo.
Chelsea's biggest successes in the Roman Abramovich era have been achieved with dominant lone strikers, but tradition should be no barrier to progress if Costa and Pato prove they can work well together.
5. Chelsea have little to lose
It's not as if fielding Pato alongside Costa requires Hiddink to abandon a formula that has been dominating every opponent. Recent results have given cause for optimism but Chelsea's season was, and remains, an unmitigated disaster.
Fourth-placed Tottenham Hotspur are 14 points ahead with just 15 matches left. Chelsea's only route back into the Champions League next season is to win it this time around and, with that in mind, maybe experimenting in the Premier League isn't the worst idea in the world.
CONS
1. Chelsea would still lack striker cover
Hiddink's enthusiasm for Costa's increasingly talismanic form is tempered by fears over his injury record. The Spain international limped from the field against Arsenal on Sunday and while he is expected to start against MK Dons, it rarely feels as if he is 100 percent fit.
Radamel Falcao remains a long-term absentee with a "very serious" thigh injury and Loic Remy continues to battle a calf problem of his own. It's easy to see why Hiddink was so determined to bring in another striker in January.
But if the plan is to pair Costa with Pato, is the problem truly solved? Chelsea would still be in dire need of another option to provide even a passable impression of what Costa offers when he is absent -- particularly if Remy is allowed to leave on loan or permanently before Monday's transfer deadline.
2. It could derail Chelsea's fragile momentum
Hiddink's most pressing task on his return to Stamford Bridge last month was to rebuild confidence, and the Dutchman has made an immediate impact. Chelsea are unbeaten in eight matches, Costa is scoring freely again and Cesc Fabregas admits he feels physically and mentally sharper.
Inserting Pato into the starting XI would require at least a significant tweak to the game plan and 4-2-3-1 system that has underpinned Chelsea's recent progress. With the first leg of Chelsea's crucial Champions League tie against Paris Saint-Germain fast approaching, is that a risk Hiddink wants to take?
3. Pato and Costa would need time to jell
As stated above, Pato is no stranger to playing in a strike partnership. Costa, too, enjoyed great success alongside Falcao at Atletico Madrid, even if his most prolific form coincided with the Colombian's sale to Monaco. There is no reason why the two could not develop a devastatingly effective understanding.
But such chemistry does not develop overnight. It takes months on the training ground and considerable minutes on the pitch for even the smartest strikers to become familiar enough with the nuances of each other's skills for the interplay to become seamless.
Pato -- and Hiddink -- may not be at Stamford Bridge for long enough to reap the benefits of such labour.
4. One of Chelsea's midfielders would be benched
Ever since Abramovich began his grand rebuild of the Chelsea squad by signing Juan Mata in the summer of 2011, there has been no shortage of attacking midfielders at Stamford Bridge. Hiddink's current crop boasts Hazard, Willian, Pedro, Oscar, Fabregas, Kenedy and Bertrand Traore who operate best in the creative line behind the striker.
Starting Pato and Costa -- thereby shifting from 4-2-3-1 to a variation of 4-4-2 -- would necessitate one less midfield schemer on the pitch. Aside from the tactical challenges, it's hard to imagine Hiddink relishing the task of trying to keep seven players happy and motivated with just two starting spots up for grabs.
5. It might leave a brittle midfield even more exposed
They might be on a seven-match unbeaten run but Chelsea are still searching for the "balance" that Hiddink craves. Against Everton and Arsenal both Jon Obi Mikel and Nemanja Matic started behind Fabregas in a bid to protect Chelsea's astonishingly fragile back four while maintaining a threat going forward. The experiment yielded mixed results.
Operating in the No. 10 position Oscar or Fabregas can still offer a marginal defensive contribution when opponents have the ball, though West Bromwich Albion and Everton both cut through Chelsea's midfield almost every time they ventured forward at Stamford Bridge in January.
Fielding two strikers on a regular basis would create an even greater risk of Chelsea being overrun, even if Hiddink decides to pick both of his midfield destroyers. In the Premier League the counterattack is king and this season the champions are more vulnerable than most.
Liam is ESPN FC's Chelsea correspondent. Follow him on Twitter: @Liam_Twomey.