Chelsea will miss folk hero Ramires' never-say-die attitude and versatility
Chelsea's transfer business this January appears to be gathering pace, and as deadline day approaches it looks to be a case of one Brazilian coming in and another going out. Alexandre Pato just needs to pass a medical to complete his loan move from Corinthians, and although his reputation as a youngster was sky-high, a series of injuries has turned him into an unknown quantity. The jury is still out on whether he will be success in England.
While Chelsea might not know exactly what they will be getting with Pato, they will be fully aware of what they are losing with the departure of Ramires. The midfielder has completed a £25 million move to Jiangsi Suning of the Chinese Super League, which represents good financial sense for the club seeing as he is almost 29 and ensures a profit is made from the £18m they paid for him in 2010. From a footballing perspective though, it is a bit of a gamble, especially considering the thin nature of the squad.
Despite never establishing himself as one of the stars of the team, Ramires proved to be an invaluable player for the majority of his five-and-a-half years at the club. Always a willing runner whether supplementing the attack or tracking back, the boundless energy of the Brazilian has been his hallmark and an essential trait for players in English football. Box-to-box midfielders are becoming rarer in the modern game, but Ramires has been able to combine his defensive responsibilities with a talent for counter-attacking effectively.
His detractors will point to his erratic distribution and in that regard he has certainly been a frustrating figure at times. It always seemed something of a paradox to have a Brazilian central midfielder for whom passing was his weakest attribute. His role being more artisan than artist, though, this deficiency has largely been masked.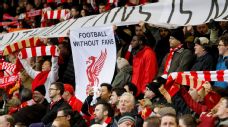 Above all, Ramires' attitude has always been an example to others. Since he moved to London, he never failed to put in 100 percent for the club, something that cannot be said about every single other player during the same period, particularly this season.
The same drive and determination that sees him relentlessly cover every blade of grass to support his teammates has also helped him to see the bigger picture when left out of the team. There have been spells under different managers when he hasn't been first choice, but rather than speak out or sulk, he knuckled down and, more often than not, won his place back in the side. Ramires fought his way back into Jose Mourinho's plans both last season and this campaign to prove that he offered a positive solution to key problems. Perhaps had his energy been utilised more often in the first few months of this campaign, Chelsea's slump might not have been so pronounced.
As well as his endurance and competitiveness, versatility is another of Ramires' main virtues. Although clearly most comfortable in a central midfield role, he has ably filled in on the right flank and even in defence. And it was a combination of his strong running, opportunism and versatility that gave him his greatest moment in a Chelsea shirt.
At Camp Nou on April 24, 2012, with Chelsea 2-0 down against Barcelona in the second leg of their Champions League semifinal and reduced to 10 men, Ramires collected the ball off Branislav Ivanovic and set off from his right-back berth for a date with destiny. Clipping the ball forward to Frank Lampard and with nothing to lose, he threw caution to the wind and continued his run knowing that Chelsea were behind in the tie and needed to score. After Lampard shrugged off the attentions of Xavi and rolled an inch-perfect pass behind the Barcelona defence, Ramires then stunned everyone by executing the most delicious chip imaginable over the head of Victor Valdes and into the corner of the goal. In an instant, the tie was turned on its head and ultimately resulted in Chelsea winning the European Cup for the first time in their history.
Even if he had done nothing else in a blue shirt, that act alone has seen him eternally etched into Chelsea folklore.
But while fans hold sentimentality dear, clubs cannot afford to do so. Offered £25m for a player that has spent most of the season on the substitutes' bench, Chelsea obviously felt they had little option but to sell. Although it seems a little sudden, if the fee helps to acquire more-glamorous targets in the future then it will be worthwhile.
Ramires' exit might also pave the way for Ruben Loftus-Cheek to get more playing time, something for which many Chelsea fans have been clamouring for all season. The tendency has been to play the 20-year-old further forward, but in the absence of the Brazilian, Loftus-Cheek could get more opportunity to play in the deeper role that looks like being his long-term position.
For Ramires, though, it shows how quickly football can change. Eight months ago, he was crowned as a Premier League champions for the first time and he then signed a fresh four-year deal in October to seemingly secure his future in London. Now he is bound for China and he will go with the thanks and best wishes of all Chelsea fans. For them and for him, there will always be that night in Barcelona.
Phil is one of ESPN's Chelsea bloggers. You can follow him on Twitter @PhilLythell.