Imminent Pato to Chelsea deal questioned as Austin proves pedigree
Chelsea's morale-boosting 1-0 win over Arsenal at the Emirates certainly upset the formbook, but in a season which has repeatedly seen many teams upset the traditional Premier League order of things, perhaps the outcome of the game was less of a surprise than it was widely reported to be.
Diego Costa, scorer of the Blues' winning goal, who was a doubt going into the game after having hobbled off with a shin complaint before the end of the preceding week's 3-3 home draw with Everton, has now found the net in each of the six games he has started under interim manager Guus Hiddink. No doubt that the Brazil-born Spain international's return to form will greatly enhance Chelsea's chances of finishing the season strongly.
Costa's importance to the London club cannot be understated. Revitalised under Hiddink, the talismanic striker is a goal machine par excellence, however, his flammable temperament and swashbuckling style of play brings with it the threat of suspension and injury. Costa is no stranger to both. At the Emirates, following a typical in-your-face display, he was again forced off early -- this time with a knee problem.
With ineffective strike partners Radamel Falcao and Loic Remy seemingly on borrowed time as far as their Stamford Bridge careers are concerned, Chelsea lack a credible back-up solution to cover for or augment Costa. Tuesday's news that Brazilian Alexandre Pato is on his way to London to complete the formalities of a loan deal at the Bridge has been met with an underwhelming response from Blues supporters concerned that the 26-year old striker might struggle with the rigours of the English game in the same way Falcao has.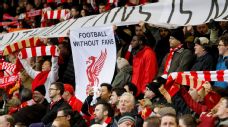 The Pato to Chelsea rumours have been bubbling away for several months, time enough to examine the player's form and function and compare this with the pros and cons of other strikers being linked with a move to SW6 -- most notably proven Premier League hot-shot Charlie Austin, who scored 18 goals in 36 appearances last season for Queens Park Rangers while they were still in the top flight and had netted 10 times in 16 games so far during this campaign.
Pato, who made a name for himself in Europe playing for AC Milan earlier in his career, returned to Brazil in January 2013 signing for Corinthians who subsequently loaned him out a year later to Sao Paulo. Back with his parent club, but without a competitive game since November, it's fair to say that the football world's leading clubs have not been queuing up to secure Pato's services.
Notwithstanding the 38 goals he scored in 95 appearances for Sao Paulo, Corinthians' apparent desperation to sell Pato may have been the catalyst for Hiddink to warn Chelsea recently about the pitfalls of January transfer window signings. "They must look at today's situation and also the upcoming summer situation regarding signings, so you must be careful now not to do stupid things," said the Dutchman.
While Chelsea director Marina Granovskaia was reportedly haggling with Corinthians over their £10 million asking price for Pato, fellow 26-year old Austin made a shock £4 million move to Southampton.
Given the striker situation at Stamford Bridge, the Austin transfer exasperated Blues followers, especially given the fact the player grew up supporting Chelsea and his mother had taken to social media posting photographs of her son in much younger years getting an autograph from skipper John Terry.
On Saturday afternoon, when Austin came off the bench at Old Trafford to score the winner against Manchester United on his debut for Southampton, it was Blues fans who took to social media to express their disdain at Chelsea having missed out on a player who could turn out to be the bargain signing of the season.
These rumblings of discontent would certainly have continued into this week had it not been for Chelsea's victory over Arsenal, which threw a blanket of positivity over the shoulders of the club's followers with an axe to grind against those who dictate its transfers.
If there is an inference to be drawn from Hiddink's cautionary stance regarding signings, it is that he is not the man making decisions about who comes and goes at the Bridge.
While Austin has already proven his worth once more in the top flight, transfer laggards Chelsea find themselves left hoping that Pato can hit the ground running. It's a tall and demanding order that begs the question: why take such a gamble in the first place? Time will tell, but the probability is that given Falcao's on-loan woes, Blues owner Roman Abramovich may well be left wishing he'd paid more attention to Hiddink's words of wisdom.
Mark Worrall is one of ESPN FC's Chelsea bloggers. You can follow him on Twitter: @gate17marco