Chelsea's January buys: From Anelka and Ivanovic to Torres and Cuadrado
Chelsea have done their fair share of winter shopping in the Roman Abramovich era, with decidedly mixed results. As Alexandre Pato and Matt Miazga become the latest winter arrivals at Stamford Bridge, here are some of the Blues' biggest January hits and misses.
HITS
Nicolas Anelka (2008: Signed from Bolton for £15 million)
Chelsea's decision to sign Anelka was laced with risk. The mercurial Frenchman had already played for seven different clubs in 12 years by the time he arrived at Stamford Bridge and earned the unflattering nickname "Le Sulk" due to his questionable temperament.
But Anelka went on to enjoy the most settled and productive chapter of his nomadic career at Chelsea, even if things started slowly.
A poor first season ended with a decisive penalty miss in the 2008 Champions League final in Moscow, but Anelka went on to win the Premier League golden boot in his second year with 19 goals. In his third, he formed a fearsome attacking trident alongside Didier Drogba and Florent Malouda that helped secure Carlo Ancelotti's side an historic double.
Branislav Ivanovic (2008: Signed from Lokomotiv Moscow for £9 million)
The announcement of his one-year contract extension in mid-January may have been greeted with derision by some supporters, but Chelsea were never going to let their vice-captain leave so easily.
Ivanovic has become part of the furniture at Stamford Bridge over the past eight years, transforming himself from an uncompromising centre-back into a tenacious and athletic full-back in his determination to be considered an indispensable member of Chelsea's starting XI.
This season's form has fallen well below his best but Ivanovic has been a reliable defender under a series of Chelsea coaches, as well as chipping in with a remarkable number of crucial goals, not least a towering header to win the 2013 Europa League final.
David Luiz (2011: Signed from Benfica for £21.3 million)
Perhaps a controversial inclusion on this list due to his maverick impulses, but Luiz constituted a magnificent piece of business for Chelsea.
The Brazilian was an instant hit at Stamford Bridge with his distinctive hairstyle, light-hearted persona and penchant for spectacular goals, even if his flamboyant and impetuous style of defending often left seasoned pundits shaking their heads in disbelief.
Luiz also proved himself a man for the big occasion, making key contributions as Chelsea won the FA Cup, Champions League and Europa League in 2012 and 2013. Paris Saint-Germain's £50m bid in June 2014 was too good to refuse and more than covered the return of Nemanja Matic, whom the Blues had given up to bring Luiz from Benfica, six months later.
Gary Cahill (2012: Signed from Bolton for £7 million)
His arrival set few pulses racing at Stamford Bridge but it took just four months for Cahill to play himself into Chelsea folklore.
The England international produced a heroic performance of limping defiance alongside the similarly-injured Luiz as Roberto Di Matteo's unfancied and depleted team miraculously edged out Bayern Munich on penalties in the 2012 Champions League final.
John Terry's most trusted partner until Kurt Zouma's emergence this season, Cahill has gone on to make 177 appearances for Chelsea in all competitions, winning a Premier League title and establishing himself as an England regular.
Nemanja Matic (2014: Signed from Benfica for £21 million)
Another whose success should not be obscured by current form, Matic's return to Stamford Bridge for £21m was no small humiliation for the Chelsea hierarchy, but the giant Serb quickly demonstrated that he had matured into the midfield destroyer of Jose Mourinho's dreams.
Cesc Fabregas' arrival from Barcelona the following summer to partner Matic heralded the emergence of the most effective central midfield axis in the Premier League, and the hub around which Mourinho built Chelsea's first title-winning side in five years.
No one has been more adversely affected by this season's unravelling at Chelsea and Matic now finds himself below Jon Obi Mikel in Guus Hiddink's midfield pecking order. But at his best he remains formidable.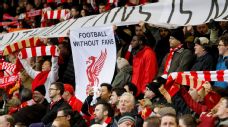 MISSES
Scott Parker (2004: Signed from Charlton for £10 million)
It feels like an age ago that the first wave of Abramovich's millions swept through the Premier League and Parker -- then regarded as one of English football's brightest young talents -- completed his acrimonious mid-season move across London.
Competing with Frank Lampard and Claude Makelele for a starting spot and hampered by injury, Parker never established himself at Stamford Bridge, to the extent that he didn't even make enough league appearances to earn a medal from the victorious 2004-05 campaign.
Disillusioned, Parker left west London 18 months after his arrival, agreeing a £6.5m move to Newcastle United and resuming a solid career that never quite lived up to its early promise.
Ricardo Quaresma (2009: Signed from Inter on loan)
A low-risk signing until the end of the season on deadline day, it was hoped that a change of scenery might reinvigorate Quaresma, a virtuoso performer over three years at Porto but winner of the Bidone d'Oro -- "Golden bin" -- award during a disastrous first season under Jose Mourinho at Inter.
Chelsea's hope proved misplaced. Despite claiming that joining Chelsea had "brought the joy back" into his football, Quaresma provided little evidence of his rejuvenated outlook on the pitch or in training.
One assist for Alex in an FA Cup quarterfinal against Coventry was the sum total of the Portuguese winger's achievements in six months and just five appearances. After returning to Inter the following summer, Quaresma spent another year on the fringes before joining Turkish giants Besiktas.
Fernando Torres (2011: Signed from Liverpool for £50 million)
Not so much a transfer as a cautionary tale. A vanity purchase in the mould of Andriy Shevchenko in 2006, Torres was 18 months removed from the devastating form that led many to hail him the deadliest striker in world football when Abramovich prized him from Liverpool's grasp with sheer force of wealth.
What ensued was a disaster. Torres took 15 matches to score his first Chelsea goal and 10 more to score his second, failing utterly to stake a convincing claim that he should play alongside or instead of Drogba.
There were still a few memorable moments, including an astonishing Champions League semifinal clincher against Barcelona in 2012 and the opening goal of the 2013 Europa League final, but 46 goals in 172 appearances across all competitions tells the story. Chelsea were delighted to offload Torres when AC Milan and then Atletico Madrid came calling.
Mohamed Salah (2014: Signed from Basel for £11 million)
Salah turned heads at Stamford Bridge by scoring twice against Chelsea in the 2013-14 Champions League group stage and the Blues wasted no time in snatching the Egyptian from under the noses of Liverpool once Mourinho had decided to sell Juan Mata to Manchester United.
But the Egyptian failed to gain the trust of the Special One despite scoring in Chelsea's 6-0 rout of Arsenal and Salah's final appearance was a fittingly limp display in a 4-2 FA Cup defeat to Bradford City at Stamford Bridge that Mourinho admitted had left him feeling "ashamed".
Juan Cuadrado (2015: Signed from Fiorentina for £26 million)
Expectations were high when Chelsea sold Andre Schurrle to Wolfsburg and sent the struggling Salah on loan to Fiorentina in order to facilitate a deal for Cuadrado, who had shone as a dynamic creative force for Colombia at the 2014 World Cup.
In the end, though, Mourinho appeared to conclude that Cuadrado was simply a more expensive version of Salah. The winger made an underwhelming start to his Chelsea career at a time when his manager was resolved to rely almost entirely on what would become a title-winning core, meaning Willian held onto his spot.
Afforded just four starts by Mourinho, there is a nagging sense that Cuadrado -- currently rehabilitating his career on loan at Juventus -- might yet have something to offer Chelsea under a different manager. Unless that happens, no one at Stamford Bridge will look back on this deal with any pride.
Liam is ESPN FC's Chelsea correspondent. Follow him on Twitter: @Liam_Twomey.