Guus Hiddink must release shackles at Chelsea after West Brom draw
The continuance of Chelsea's unbeaten run under interim manager Guus Hiddink provided cold comfort to supporters who were left deeply frustrated following Wednesday night's 2-2 draw with West Brom.
The disappointment at Hiddink's reluctance to start youngsters Ruben Loftus-Cheek and Kenedy, who had served Chelsea well when coming off the bench in last weekend's FA Cup win over Scunthorpe, was mitigated initially by the Blues' bright start.

Chelsea
West Bromwich Albion
Game Details
When Cesar Azpilicueta opened the scoring following a well-worked move, such was the optimism among home fans that a chant of "We're gonna win the league" bubbled up from the Matthew Harding Stand. While there may have been an element of irony to it, many fans swiftly checked their phones to glimpse at live updates of the Premier League table, to see how far Chelsea were away from the top.
As they did so, West Brom upped the ante. Instead of giving up on the game, Tony Pulis' side rolled their sleeves up and battled back to equalise twice. There was a horrible element of déjà vu about the whole situation. Against unglamorous opponents in testing conditions, Chelsea went from rampant to ramshackle.
The problems that beset them during Jose Mourinho's desperate final months as manager surfaced once more. Chelsea's back line suddenly lacked cohesion. The defensive midfield shield lacked polish. Creativity and ambition was confined to Willian, and Diego Costa went looking for a fight. It was embarrassing.
When Chelsea owner Roman Abramovich dispensed with Mourinho, the most decorated manager in the club's history, there was a unified feeling that something wasn't right at the club. The major talents within the squad had lost their mojo. Why? That question remains unanswered.
Whether Mourinho could have remedied the problem is immaterial now, but it would have been interesting to find out what he would have done. Would he eventually have turned to youth in a bid to find the solution? We will never know, nor will young players like Loftus-Cheek and Kenedy.
Replacing Mourinho with Hiddink, albeit in a temporary capacity, was a safe bet by Abramovich. Too safe, perhaps. At 69, the Dutchman is not at a stage in his career when throwing caution to the wind is high on the agenda. It's a shame.
Abramovich could have demanded an immediate review of Chelsea's entire squad in the wake of his decision to sack Mourinho. Every player, including those out on loan, should have been assessed and reassessed. An alternative starting XI made up of academy players, graduates like Loftus-Cheek and bright young signings like Kenedy should have been fielded as soon as practical.
Instead, the reality is same old, same old -- with the same predictable outcome. In the wake of the West Brom disappointment, the rumour mill is full of potential signings Chelsea might make in the transfer window to provide stopgap solutions to the problems until yet another full time manager is appointed in the summer.
It's a farcical situation. The risible prospect of outcast striker Emmanuel Adebayor, without a club since being released by Tottenham last September, joining Chelsea just about sums up how desperate things are. There is no point signing a 31-year-old striker who may not feature in the permanent manager's plans next season. Why not trust in youth instead?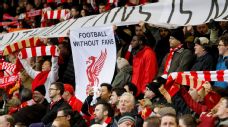 The West Brom match passed with more dropped points and no youngsters starting. Pedro had an absolute shocker and Hiddink rightly hooked him at half-time. His replacement, Kenedy, posed a constant threat to West Brom's back line and yet again did more than enough to convince supporters he deserves a place in Chelsea's starting lineup.
So what will Hiddink say prior to Saturday's game with Everton and more importantly, what will he do? Nothing much in all probability, and unfortunately the upshot of that will be more mediocrity, which many critics would say is nothing more than Chelsea's lack of direction deserves.
Mark Worrall is one of ESPN FC's Chelsea bloggers. You can follow him on Twitter: @gate17marco