FA Cup now a prize of opportunity for Chelsea under Roman Abramovich
Ahead of last Sunday's Premier League clash with Crystal Palace, Guus Hiddink was asked to define success in what remains of Chelsea's nightmare season.
"Well, there are three paths to go," he replied. "The FA Cup, the Champions League and mathematically the Premier League." His ordering of priorities might have been random but it felt significant.
Hiddink, of course, has history with the FA Cup. His first task on arriving at Stamford Bridge in February 2009 was to watch from the stands as his new team negotiated a fifth-round tie away to Watford. Chelsea came from a goal down to emerge 3-1 winners at Vicarage Road thanks to Nicolas Anelka's hat trick and went on to exorcise the demons of Luiz Felipe Scolari's brief reign by losing just one of their next 22 matches in all competitions.
It was a run that led all the way to Wembley, where goals from Didier Drogba and Frank Lampard claimed the sixth trophy of the Roman Abramovich era at the expense of Everton in the FA Cup final. Hiddink left Stamford Bridge a hero.
"This is almost the perfect farewell, though I must say it would have been even better had we been in the other final [the 2009 Champions League final] a few days ago," he admitted in his post-match news conference at Wembley. "I am glad to have won this trophy before leaving, though. This club must win some silverware every season."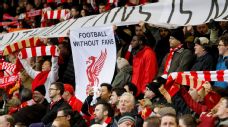 Few could blame the Dutchman for targeting a similar fairytale ending this time around. Chelsea's defence of the Premier League title lay in ruins by October and achieving Champions League glory from here would be every bit as spectacular and unexpected as it was under Roberto Di Matteo in 2012.
The FA Cup is Chelsea's best chance of finding a silver lining in a campaign long ago engulfed in cloud -- and not for the first time.
Since Abramovich's takeover in June 2003, no club has won the world's oldest cup competition more times than Chelsea (four). Three of those triumphs came at the end of seasons that saw the Premier League trophy end up in Manchester and two of the managers who led the charge to Wembley -- Hiddink in 2009 and Di Matteo in 2012 -- were caretakers appointed mid-season.
Endless managerial instability may have undermined Chelsea's quest for Premier League domination, but it does have its advantages. Abramovich's long list of winter sackings often result in his team gaining momentum from February to May, too late to claw back lost ground in the title race but perfectly timed for an assault on domestic and European cup competitions.
Within this context it is easy to see why the FA Cup, due to its enduring prestige and relatively late introduction to the fixture list from January onward, is always an enticing prize for players and managers alike at Stamford Bridge.
"With a big club you have to set some targets," Hiddink told reporters on Friday. "Fourth place in the Premier League is difficult but then there are two targets left, of which one is the FA Cup, so it's a big target for this group of players."
In the years immediately preceding Abramovich's arrival at Stamford Bridge, winning the FA Cup represented the pinnacle of achievement for a Chelsea team newly infused with continental stars such as Ruud Gullit, Gianfranco Zola, Di Matteo, Gus Poyet, Marcel Desailly and Gianluca Vialli. When the club achieved the feat in 1997 and 2000, the celebrations were raucous.
The age of Chelsea as a superclub has seen the FA Cup become more of a safety net, a prize of opportunity rather than one of keen aspiration. But determination to keep the silverware rolling into the Stamford Bridge trophy cabinet remains undimmed, and it will likely be reflected in a strong Hiddink starting XI against Scunthorpe United on Sunday.
Liam is ESPN FC's Chelsea correspondent. Follow him on Twitter: @Liam_Twomey.