Eden Hazard facing an uncertain future at Chelsea
The 2015-16 season has just passed the halfway point, and it is still anyone's guess as to where Chelsea will finish when May rolls around. One thing that is certain is that there is likely to be much change among the playing staff in the summer. The abject start to the campaign highlighted a lack of hunger and professionalism from some; an inability to regularly contribute any longer at the top level from others. Some big decisions will need to be made, none bigger than that concerning Eden Hazard.
Ever since Zinedine Zidane stated in 2010 that he would take Hazard to Real Madrid "with his eyes closed", there has always been the nagging feeling that Hazard has been destined for the Bernabeu. The French legend has continued to speak admiringly since and now that he has formally replaced Rafael Benitez as Real Madrid manager, the courting of the reigning PFA player of the year is likely to accelerate.
Although Chelsea have enjoyed a meteoric rise to the top table of European football since the surprise signing of Ruud Gullit in 1995, there is no doubting that the 10-time Champions League winners remain one of the very biggest draws in world football. Any player's head would be turned if they came knocking.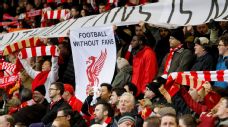 Hazard has always spoken effusively about his time at Chelsea and has never given any inclination that he is looking to move on, though he might now think that the time is right for a change. This summer will mark four years since he joined the club in which time he has won the Premier League, Europa League and Capital One Cup, while sweeping the board in the individual awards in England last season. The fear for Chelsea supporters is that he could now feel that he has nothing left to prove.
The new five-and-a-half year contract that he signed last February appeared to state that he was committing his very best years to the Londoners. The deal made him the highest-paid player in the history of the club and theoretically tied him down until 2020, when he will be 29. In the ensuing 11 months, however, things have changed that might undermine that ambition.
Hazard's inability to dominate matches in the manner of last season has played proved costly and has contributed significantly to the team's overall slump. It could well be a reaction to being worked too hard in the previous campaign in which many of the positive results during the final months were almost entirely down to his energy, incision and stoicism in the face of constant fouling.
That stoicism now seems to have gone, perhaps taken out of him through a combination of Premier League defenders and former manager Jose Mourinho's insatiable demands over work rate. The player who never missed a game is now picking up nagging injuries with increasing regularity, which suggests either a succumbing to the physical demands of English football or a diminishing appetite for the contest. Possibly both.
Although both parties insisted that everything was rosy, there always appeared to be a degree of friction between Hazard and Mourinho. Although a constant figure under the Portuguese, Hazard often found himself on the receiving end of some harsh judgement, especially in Mourinho's first season back at the club. The criticism might have subsequently given way to comparisons with Lionel Messi and Cristiano Ronaldo by the end of last season, but Hazard never received the kind of overt affection from his manager that the key players of Mourinho's first spell, such as Frank Lampard and Didier Drogba, were afforded.
With Mourinho now gone, there is the opportunity for him to fall back in love with the club again, but that will be more difficult if Real Madrid are whispering sweet nothings in his ear. New boss Guus Hiddink is noted for cultivating good relationships with his players and he will undoubtedly have been briefed to put an arm around Hazard's shoulder. But however successful Hiddink is in this regard, much will depend on the identity of the next permanent manager and their plans for next season.
If Hazard does want to go to Real Madrid and they are willing to offer huge money to do the deal, it would be understandable Chelsea decided to cash in the chips and use the money to sign a couple of world class players who genuinely see their future at Stamford Bridge. The squad needs strengthening and a fee upward of £80 million would help Chelsea to do that.
In a perfect world, Hazard will rediscover his goal touch at West Bromwich Albion next Wednesday before putting in match-winning displays against Everton and Arsenal in the next two matches. His mojo restored, he decides to stay and becomes the focal point of the new manager's team.
But as Blues supporters have discovered all too readily this season, we do not live in a perfect world and they might just have to start accepting the very real possibility that by this time next year, Hazard could be a former Chelsea player.
Phil is one of ESPN's Chelsea bloggers. You can follow him on Twitter @PhilLythell.