Patrick Bamford woe highlights Chelsea's curious use of loan system
Chelsea's 32 loanees have gained a lot of attention in recent months, but Patrick Bamford has made more headlines as he is now weighing up the next loan move of an increasingly nomadic career after the 22-year-old decided to cut short his "terrible" spell at Crystal Palace after just five months this week.
Having established a reputation as one of English football's brightest young goal scoring talents during stints with MK Dons, Derby County and Middlesbrough, Bamford hoped that Selhurst Park would be the stage for him to prove himself in the Premier League.
Instead he has started just two matches -- both in the League Cup -- and made nine appearances in total, racking up a paltry 300 minutes on the pitch. Bamford remains a Crystal Palace player for the moment but while interim boss Guus Hiddink confirmed Chelsea would hold talks with the Eagles to clarify his situation, the 22-year-old reiterated his determination to leave in a statement released on Wednesday.
"No one wants to sit on the bench and not play," Bamford told reporters after Monday's goalless draw with Swansea City.
"I would have been more content if I had been given a chance and not taken it, but I haven't started a game in the Premier League and, for a young player like me, that's not what you need."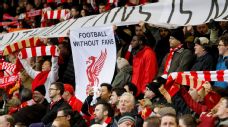 It's a sentiment that many other players in Chelsea's loan army can relate to. ESPN FC has found that 19 of the club's 32 loanees have played fewer than half of the available minutes at their loan club since joining. Rather than gaining valuable experience of regular competitive football, they have been off the pitch more often than they have been on it.
For some, the lack of playing time can be explained by injuries. Croatian goalkeeper Matej Delac was first choice for Bosnian champions FK Sarajevo before an anterior cruciate ligament tear sustained in a friendly during the international break in October prematurely ended his season.
Brazilian playmaker Nathan -- one of five Chelsea players on loan at Vitesse -- missed a month of the Eredivisie campaign with medial knee ligament damage, while several knocks have hampered teammate Izzy Brown. Christian Atsu is recovering at Cobham from a stress fracture in his back that has prevented him from making any meaningful contribution to Bournemouth's Premier League survival fight.
Some have been victims of shifting circumstances. Scottish defender Alex Davey was a regular for League One side Peterborough until boss Dave Robertson was replaced by Graham Westley. The 21-year-old is now back at Cobham and preparing to find a new temporary home in January after falling out of favour.
The struggles of many others cannot be so easily mitigated, however, and highlight the pitfalls of outsourcing the development of so many young footballers to clubs who have no long-term stake in the fulfilment of their potential.
French midfielder Jeremie Boga, one of the shining stars of Chelsea's UEFA Youth League-winning side last season, has made nine of his 13 appearances for Champions League qualification-chasing Rennes from the substitutes' bench, playing just 512 of a possible 1890 minutes this term.
Nathaniel Chalobah is still waiting to make his Serie A debut for Napoli, having made a grand total of four first-team appearances in five months.
Croatian striker Stipe Perica, on loan at Udinese, has scored twice despite starting just four times, while Brazilian full-back Wallace is widely expected to complete a year-long loan move to Gremio in January having spent the first half of this season on the fringes at newly promoted Carpi.
There are, of course, also success stories. Academy gems Dominic Solanke and Lewis Baker are both established at Vitesse, while defenders Nathan Ake and Andreas Christensen are thriving on a higher level of competition with Watford and Borussia Monchengladbach respectively.
Chelsea insist their vast loan operation is overseen with care. Former players Eddie Newton and Paulo Ferreira maintain regular contact with all of the club's loanees, visiting them three or four times per season, and a WhatsApp group created last summer allows each player to monitor the progress of the others from afar and offer encouragement.
Yet the vastly differing level of first-team exposure among the 32 loanees suggests the system remains far from perfect. Bamford and Chelsea will have to think carefully before choosing his next destination.
Liam is ESPN FC's Chelsea correspondent. Follow him on Twitter: @Liam_Twomey.