Chelsea should target Ighalo and Kante in the January transfer window
The curtain is about to close on an extraordinary year for Chelsea. 2015 began with a turbulent 5-3 defeat at Tottenham -- to leave Chelsea level on points with Manchester City at the top of the Premier League table -- and has ended with the club in 14th place, just three points above the relegation zone.
In between, there was the small matter of being crowned champions of England for the fifth time, after which the sheen of that triumph somewhat faded during an unprecedented reversal of fortunes in the opening half of the 2015-16 season.
With Jose Mourinho now gone as manager and the players looking like shadows of their former selves, the only thing in common now with 12 months ago is that Chelsea can look forward to a Champions League round of 16 clash with Paris Saint-Germain in February. Unfortunately, it seems almost certain that the Blues will have to win that tie and then proceed to lift the trophy in order to qualify for next season's competition.
Given the alarming dip in Chelsea's performances, it is clear that changes to the playing staff are needed. There might have appeared to have been some shoots of recovery in the 3-1 win over Sunderland but an erratic 2-2 draw with Watford and a meek, disorganised and cowering first half performance in the goalless encounter with an embattled Manchester United has suggested there are endemic problems.
Conveniently, the January sales are about to open and, with the exception of Aston Villa, it is hard to think of a team that requires new additions more than Chelsea. That is not to say that there are not talented options in the squad; it's just that confidence has been shattered and any trepidation that they previously instilled in their opponents has evaporated.
There are some highly talented youngsters available for selection and Kenedy, Bertrand Traore and Ruben Loftus-Cheek all must be scratching their heads concerning the paucity of their involvement during such a dire campaign.
Unfortunately for them, the six-month contract for new boss Guus Hiddink means there is little incentive for him to plan for the future. It is the same scenario that has precluded previous Chelsea managers from gambling on youth and unless the next permanent appointment is given sufficient license to experiment, little is likely to change.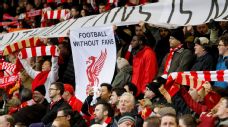 So what can be done in the interim? It is increasingly clear that the squad requires a right-back, a centre-back, a couple of central midfielders and a similar number of strikers. That, though, is a lengthy shopping list that cannot be fully addressed in mid-season. There are standout candidates in all area but the likelihood of obtaining any of them in January, while the team languishes at the foot of the table, is small to say the least.
Juventus' Paul Pogba, Everton's John Stones. Tottenham's Harry Kane and Atletico Madrid's Antoine Griezmann would greatly enhance this Chelsea team but all would command exorbitant transfer fees.
The Blues have secured big money deals at this time of year before, notably the £50 million purchase in 2011 of Fernando Torres, but costly transfers usually take several weeks to negotiate, a timespan that the January transfer window simply doesn't afford.
Thus, major surgery to the squad will have to wait until the summer when the identity of Hiddink's long-term successor is known. But that doesn't mean that Chelsea should sit on their hands in the meantime.
One of Mourinho's stranger assertions as his kingdom crumbled was that he did not believe that any further additions were necessary. Whether he was trying to suggest that the players had to dig themselves out of this mess, was trying to bolster morale by showing faith in his squad or genuinely believed what he was saying, is hard to know. Either way, he was wrong.
The striking cupboard is bare as Diego Costa offsets any return to goal-scoring form by regularly getting suspended while reports suggest that Loic Remy might be joining Aston Villa on loan.
In which case, why not make an approach for Watford's Odion Ighalo, a player in red-hot form who is capable of scoring all kinds of goals while leading the line effectively? If reports are true that Atletico Madrid are readying a £12m bid for the Nigerian, then Chelsea would be remiss not to enter into negotiations for a player proven in the Premier League, albeit only briefly.
Meanwhile, the midfield desperately needs an injection of energy with Nemanja Matic and Cesc Fabregas both having flattered to deceive this season. Ramires offers thrust but not the distribution while Jon Obi Mikel falls short on that same aspect even if his defensive nous is still of value.
N'Golo Kante -- the Leicester dynamo, who has been in the shadow of Jamie Vardy and Riyad Mahrez though just as integral to his team's fortunes -- could certainly add some verve to a stagnating part of the Chelsea squad.
Neither Ighalo nor Kante would break the bank and would be more obtainable than some of the aforementioned marquee targets. Whether they would choose to swap their position in upwardly mobile teams for the Chelsea soap opera is another question.
Whoever the incoming players happen to be, it is imperative that something is shake Chelsea up internally. Fresh faces and renewed competition for places can supply the spur for an upturn in fortunes and a new aura of positivity.
No doubt the financial war chest is being primed for an assault on major transfer targets at the end of the season as owner Roman Abramovich will be keen to see his club restored to the top table as quickly as possible. Before then, January needs to provide some retail therapy.
Phil is one of ESPN's Chelsea bloggers. You can follow him on Twitter @PhilLythell.