Hiddink may seek loans, but Chelsea really need the next John Terry
With the transfer window upon us, here's a look at what to expect from Chelsea.
Will Guus Hiddink be busy in the transfer market?
The riotous circumstances surrounding the departure of Jose Mourinho means Chelsea may have a quieter transfer window than current speculation suggests. Had the Portuguese remained, high-profile perceived dressing room mutineers and those he deemed to be slackers could well have been sold and replaced with a new bunch of players.
Now, though, with interim manager Hiddink at the helm, Chelsea will use the remainder of the season to plan for the future and sound out a new manager who will have his own ideas about the existing squad and future transfer targets.
Short-term loan deals could be a possibility based on Hiddink's immediate assessment of the squad and how the team performs over this busy run of fixtures, but don't rule out a big name signing if owner Roman Abramovich wants to make a bold or placatory statement to the Blues' supporters
What do Chelsea need?
Specifically, given that skipper John Terry is 35, Chelsea need to find the defensive colossus who will organise the backline, rally the team and execute the manager's game-plan.
The lack of succession planning in this respect borders on negligent considering the amount of money owner Abramovich has ploughed both into the academy and the transfer market. With no heir-apparent to Terry at Stamford Bridge, Abramovich will need to spend big to solve the problem.
The full-back berths are also problematic. At present, it remains to be seen if Baba Rahman can make the grade at left-back, while on the right, Branislav Ivanovic has been made to look past his best too many times. The ambidextrous capabilities of Cesar Azpilicueta gave Mourinho some short-term flexibility but the lack of stability and cohesiveness is a concern.
Similarly, the midfield engine room could do with an overhaul. Nemanja Matic has laboured when Cesc Fabregas has gone missing and confidence in the partnership which worked well last season has ebbed.
Up front, Chelsea need a clinical striker who, unlike current main man Diego Costa, is interested in playing football as opposed to winding the opposition up and annoying referees. A support attacker who can do better than Premier League failure Radamel Falcao would also be beneficial to the squad.
Transfer targets
Everton centre-back John Stones and Juventus midfielder Paul Pogba were strongly linked with Chelsea last summer, with Stones the subject of several failed bids. Realistically, there is no chance of either player being sold by their respective club in January.
Borussia Dortmund striker Pierre-Emerick Aubameyang had been talked of as a possible solution to Chelsea's problems up front while Jamie Vardy could certainly do a job for Hiddink and help resuscitate Chelsea's campaign. A shock bid for the Leicester City striker would certainly ruffle a few feathers among sulking players in the Stamford Bridge dressing room, more so than a move for Liverpool forward Christian Benteke, who has failed to impress new Anfield boss Jurgen Klopp.
At present there remains a question mark over the Stamford Bridge future of Eden Hazard. Long-term suitors Real Madrid would be prepared to offer the Belgium international a way out of Stamford Bridge, giving Chelsea the opportunity to ask for a Madrid star in exchange. James Rodriguez is the latest player to be rumoured to be a possible makeweight though Chelsea will be mindful of Rodriquez's fellow Colombia international teammate and 2014 World Cup star Juan Cuadrado, who flopped at the Bridge.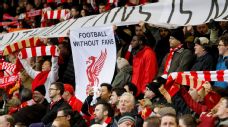 Ideal signing
The need to hit the ground running at Stamford Bridge is greater this coming January than it has ever been in the Abramovich era. Chelsea need to score more goals and Vardy has been doing that for Leicester.
Exit door
Had Mourinho still been in charge in January, the exit door might have been spinning off its hinges. Now, the only high-profile Chelsea player whom interim boss Hiddink may decide to cut loose is Costa. As last season proved, the Brazil-born Spain international has the ability to score goals but the fractious baggage that comes with him, coupled with a poor injury record, counterbalances his appeal particularly now the goals have dried up.
Mark Worrall is one of ESPN FC's Chelsea bloggers. You can follow him on Twitter: @gate17marco