Who could replace Jose Mourinho as manager of Chelsea?
This is what it's come to. One of the greatest managers in the world is suffering an unprecedented fall, and by far enduring the worst spell of his career. Some sources around Chelsea claim that Jose Mourinho has two games to save his job, but that the one reason they haven't sacked him yet is because they don't want to end up with a replacement that doesn't meet their standards.
There is doubt among the Chelsea hierarchy whether they can actually upgrade on Mourinho in the long term, although it is at this point possible that the short-term problems could get so extreme that they have no choice but to replace him. There is still no sign that the Portuguese is capable of fixing any of the side's problems right now, so it may well lead to Roman Abramovich trying to make the ultimate fix with the club. The wonder is who Chelsea will eventually go for to replace the Special One.
Carlo Ancelotti
His situation: Out of work and living in Vancouver after an unreasonable sacking at Real Madrid, the Italian has already been sounded out by Chelsea intermediaries, who of course know him from his first title-winning spell at the club from 2009 to 2011, and sources say he is open to even a temporary return.
The positives: A psychological master at soothing egos, which is what the current squad need given their aversion to Mourinho's confrontational style of management. Ancelotti is basically a guarantee of both attractive football and the type of football that at least gets you into the Champions League places. More than anything, the man to calm the current chaos.
The negatives: Has privately told people that Chelsea was the hardest club he ever managed, and has almost become the ultimate firefighter at big clubs. That might sound good in the short term, but he has never really been a man to offer a foundation of league success, having only won three domestic titles in almost two decades at the wealthiest clubs. When you properly consider it, though, Ancelotti is almost the perfect temporary replacement.
Odds: 4-1
Guus Hiddink
His situation: Also out of work, and very good friends with Abramovich, while still popular at Stamford Bridge after his stint there after taking over from Felipe Scolari in 2009. An easy choice for the club to make, especially as an interim.
The positives: An exceptionally clever man-manager and tactician with a supreme record, and well used to being dropped in difficult situations where good teams are going through a bad time. He did it at Chelsea in 2008-09, after all, having won the FA Cup that season and brought them to within a last-minute Andres Iniesta goal of beating Pep Guardiola's Barcelona in the Champions League semifinal.
The negatives: Hasn't actually done anything since Chelsea, having failed to get Turkey to the 2014 World Cup, and was sacked by the Netherlands halfway through a disastrous Euro 2016 qualifying campaign. May be past it.
Odds: 14-1
Brendan Rodgers
His situation: Recently sacked by Liverpool, partially because of bad results, partially because Liverpool realised they may lose a chance of signing Jurgen Klopp, since Chelsea were themselves interested in the German. Has a relatively strong association with the club after spending time there as a coach during Jose Mourinho's first spell from 2004 to 2007.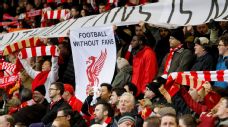 The positives: An exceptional training ground coach, whose sophisticated drills are capable of producing sensational football. Abramovich would certainly favour that. Came close to pulling off a modern football miracle by bringing Liverpool to the brink of the 2013-14 Premier League title.
The negatives: All that sophisticated coaching can be undercut by idiosyncratic man-management, and Rodgers couldn't sustain things at Liverpool. The wonder is also whether it's too soon after being sacked, and whether he's cut out for the pressure of a big job, and players of such quality. His final days at Liverpool suggests that the Chelsea job might be too big of a challenge for him.
Odds: 10-1
Diego Simeone
His situation: Recently signed a new contract with Atletico Madrid, but most close to the deal say it is one of those that gives him a better pay raise and gives the club a better negotiation position until a bigger club arrive for his services. Influential figures at Chelsea are known to like him.
The positives: Almost a modern Mourinho, having managed a similar feat to the Portuguese's at Porto in 2004 by bringing Atletico Madrid to the 2014 Spanish title. Has also upgraded Mourinho's reactive style of football, and builds what all say is an almost unbreakable bond with his players.
The negatives: Doesn't speak English, and it's not exactly the fantasy football Abramovich craves.
Odds: 8-1
Pep Guardiola
His situation: The most sought-after coach in world football, to the point he could provoke a figurative scramble for his signature. His uncertain future at Bayern Munich only intensifies that, because he himself doesn't want to take a definitive decision on what he will do after this season until January. The man Abramovich has long wanted above all else. That's the reason he's in this list, because the Russian will do the utmost to try get him. Contact has already been made with intermediaries but it's virtually impossible he will move midseason.
The positives: The kind of purist football the owner has long craved, and almost a closer guarantee of success than Mourinho, with the potential for a long-term dynasty if Guardiola really wants it. Many might question aspects of his career but, given his work with elite players, it's almost difficult to overestimate his qualities.
The negatives: From Abramovich's point of view, these are negligible. It's a negative to discuss him because it's so unlikely mid-season, but the Chelsea owner's craving for the signature means he must be here.
Odds: 4-1
Miguel Delaney covers the Premier League and Champions League for ESPN FC. Twitter: @MiguelDelaney.