Diego Costa is worth the trouble for Chelsea, goals or no goals
A few weeks after Diego Costa had first signed for Chelsea, and while Arsene Wenger was working as a pundit at the 2014 World Cup in Brazil, the Arsenal manager was asked off duty what he actually thought of the purchase. Did it concern him that it would move Chelsea onto a higher level?
Wenger paused, began to answer and then wryly raised an eye.
He obviously praised Costa's pure football talents, but didn't express too much worry about the signing because of aspects of the player's on-pitch personality.
The wonder is what Wenger thinks now, after Arsenal lost 2-0 to Chelsea on Saturday in a match in which Costa's personality was much more of a factor than his sparsely applied talent. The striker ultimately received a three-game ban for violent conduct after a clash with Laurent Koscielny that referee Mike Dean failed to see. But that was just one of many incidents of provocation that have sparked a debate about the notional morality of the game and Costa himself.
Speaking about that Football Association decision, as well as the rescinding of Arsenal's Gabriel Paulista's red card after he appeared to try to kick the striker, Wenger said: "It just shows they decided after the game what should have happened during the game. They repair 5 percent of the damage that has been done to us."
Costa, however, doesn't even have to begin repairing relationships at Chelsea. There's no doubt about what they think of him there.
The Brazilian-born Spain international may not be much liked beyond the club, but sources inside the club told ESPN FC that he is loved by all at Chelsea. There is deep affection for someone supposedly very unlike his on-pitch personality. If he is the root of so much controversy there, he is also the root of so much good humour off it. They love his "craziness," even though he doesn't know many of his teammates' names. He can't actually pronounce John Terry's name, so he just refers to him as "hay capitan." Before he left the club, Andre Schurrle used to just be "the German."
There is no shame about Costa's on-pitch behaviour for his teammates, nor rebukes for it. Kurt Zouma's comment about how the striker "cheats" did itself provoke a furore about what the young defender actually meant, but the fact that he was speaking about those antics in a positive light is not in question. That reflects the feeling of the squad, and many top-level footballers in general.
They love playing with Costa. Ultimately, they think he gives them a better chance of winning, and don't see his conduct as much worse than most players'.
That is the deeper point to much of this. Costa is often described as a personification of Mourinho's moral expediency but the reality is he is also an extreme extension of the game itself. As even someone as personable as former Tottenham Hotspur defender Ledley King said after Saturday's game, "any player in the league is aware that these things happen".
Speaking to ESPN FC, former Chelsea striker Chris Sutton echoed those words.
"I can't think of a single striker from my time who wouldn't throw an elbow at times. It was normal. The same with defenders. In team talks before the game, they'd be told to give the winger one, let them know you're there. They'd go straight through the back of them."
Of course, Costa goes way beyond obvious aggression or physicality. He tries to get into players' minds. He nudges tempers, needles and basically seems to delight in trying to do anything to put the opposition off. Much of the time, he isn't playing football -- he's disrupting it. He is always trying to get any possible advantage and doesn't care how it looks.
That is why all the public criticism won't matter a thing. It didn't cause him to change his game in Spain, and won't now. It is too ingrained.
Costa himself has admitted his behavior came from his background. He barely played any structured football as a youth, and learned his game in street football, which he has described as "war." For Costa, then, all is fair -- even if it inspires little love.
"What happens on the pitch stays on the pitch," he has said in the past.
Sutton still doesn't see why so much is made of this.
"The other thing, the provocation, it makes me laugh," the former Chelsea man says. "You're talking about grown men being paid vast amounts of money to win a game. Whether you'd call it psychology, I don't know, but there are fine margins at this level and people do what they can. It's what you can get away with."
This tallies with Mourinho's view, as he effectively made clear after the Arsenal game with a long monologue about what makes winners, and references to how those with a problem can play a "nice game" like badminton. Sources told ESPN FC that the Portuguese is "furious" with the FA's decisions regarding Costa and Gabriel, but not with Costa himself.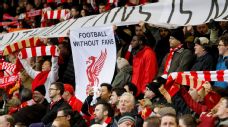 At the same time, it's hard not to think Mourinho has countenanced much of this. For one, the FA's decision allows him to whip up a sense of fury that had been missing this season. The early season crisis wasn't the usual drama, after all. Mourinho found it difficult to cast an external enemy. Now, he has an "injustice" to rail at, and one built around a popular teammate.
Secondly, it would be remarkable if Mourinho hasn't legislated for some Costa suspensions, given the public endorsement of what the player does. He must know they are inevitable. The attitude to that is surely the same as the attitude to the player. You accept a certain amount because the net gain is just about worth it.
Consider the current situation: Costa will miss games away to Newcastle United and at home to Southampton (he already missed a League Cup game he was likely to sit out anyway). Both are still very winnable, and far more winnable than a match against what had been an in-form Arsenal. Chelsea had been suffering all manner of doubt following their poor run in the build-up to that game, so what better way to skew things by one of your most abrasive players getting into the heads of the opposition? Getting back on track with a win against Arsenal was probably worth missing Costa for these matches.
Again, it's difficult not to think Mourinho actually relished this siege mentality.
That's not to say any of this is right. That is just the way it has gone.
It only becomes a big problem for Chelsea if they drop points in these winnable games or if Costa starts missing the really big games. That hasn't happened yet. Then again, something else that hasn't really happened is Costa scoring. He only has one in the league so far.
That is another conspicuous aspect of this controversy. This season, it has often seemed like Costa is more interested in getting into scuffles than actually scoring. There was also nowhere near the same level of nonsense at the start of last season, when he was striking at a relentless rate. Sutton has a theory on this.
"What would worry me more if I was Chelsea or Costa, is Chelsea haven't been free-flowing going forward and creating an abundance of chances. I don't think he's out of form. I think he's not getting the chances. Is he getting frustrated? Well, I don't know, because he's always been that type of player, but you're going to be far happier in a team where he's getting chances."
For now, goals or not, Chelsea and Mourinho clearly think Costa is worth the trouble.
Miguel Delaney covers the Premier League and Champions League for ESPN FC. Twitter: @MiguelDelaney.