Jose Mourinho's lengthy list of feuds from Portugal to the Premier League
Although the Premier League season is still more than a week away, Jose Mourinho already has begun sending verbal barbs in the direction of his competition.
In anticipation of what is sure to be a 2015-16 campaign filled to the brim with headline-grabbing remarks from the Chelsea manager, ESPN FC has compiled some of the best feuds of Mourinho's career.
Barcelona
Jose Mourinho's rivalry with Barcelona dates back 20 years, when he served as an assistant to Sir Bobby Robson and Louis van Gaal from 1996 until 2000. While Mourinho was tasked with opposition scouting and planning defensive tactics, his initial and perhaps primary role was as a translator -- something Barcelona fans would never let him forget after leaving the club in 2000.
In March of 2005, his Chelsea traveled to Barcelona for a Champions League round of 16 tie that the English would lose 2-1 after Didier Drogba was sent off in the 56th minute and the Catalans added a pair of quick-fire strikes 10 minutes later. Mourinho then proclaimed that referee Anders Frisk and then-Barcelona manager Frank Rijkaard had met at the half to determine the outcome of the match.
For his efforts, Mourinho was branded an "enemy of foobtall" by UEFA referee chief Volker Roth.
When the sides met in the same stage a year later, Mourinho was met with chants of "traductor" -- "translator" -- from the Catalan crowd. Following the tie, The Special One implied that Lionel Messi had simulated several fouls to help earn his side decisions. Mourinho then asked: "How do you say 'cheating' in Catalan?"
This rivalry only intensified once Mourinho was named as manager of Real Madrid, leading Los Blancos to perhaps the most heated period in the clubs' histories. This peaked in the 2011 Spanish Super Cup, when the Portuguese was caught on video gouging the eyes of Barcelona assistant Tito Vilanova.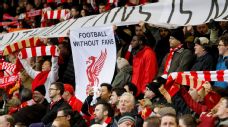 When questioned about his actions, Mourinho responded by saying: "Who is ... Vilanova? I don't know who ... Vilanova is." It should be noted that Mourinho used a Spanish slang for a man's genitalia that rhymes with Vilanova's first name when referring to the Barcelona manager.
Arsene Wenger
Among the first nemeses Mourinho encountered in his first spell in London was Arsenal manager Arsene Wenger. Before Chelsea were found guilty of "tapping up" then-Gunner Ashley Cole and subsequently fined £200,000 for it, Wenger was none too impressed with the way his counterpart conducted himself, and he let the press know at every opportunity.
This, of course, led to the famous "voyeur" nickname being applied to the Frenchman.
"I think he is one of these people who is a voyeur. He likes to watch other people," Mourinho said of Wenger in 2005. "There are some guys who, when they are at home, have a big telescope to see what happens in other families. He speaks, speaks, speaks about Chelsea. He should be worried about [Arsenal]. He's worried about us, he's always talking about us. It's Chelsea, Chelsea, Chelsea, Chelsea."
This rivalry has only intensified since Mourinho's return to Chelsea. After declaring his Blues to be out of the Premier League race in February 2014, Wenger claimed that the Portuguese had a "fear of failure." Mourinho promptly replied by saying: "If he is right and I am afraid of failure it is because I didn't fail many times. Eight years without silverware, that's failure. He's a specialist in failure."
Then came the shoving match.
Rafa Benitez
The relationship between Mourinho and Liverpool manager Rafa Benitez appeared from the outside to be a frosty one from the off as the Merseysiders proved to be Chelsea's primary antagonist throughout the Portuguese's first season in West London. But that wasn't always the case, said Benitez.
"Me and Jose were really good friends until Liverpool started beating them," Benitez said in 2007. "Since then, he seems to have changed his mind."
The best barbs were reserved for the pair's time in Italy, however. It was Benitez who was tasked with following up Mourinho's Treble success at Internazionale in 2010, to which The Special One quipped: "One thing is for certain: Benitez won't do better than me."
One trophy that Benitez earned for the Nerazzurri that Mourinho was never able to get his hands on was the Club World Cup. After Inter's success in that tournament in December 2010, the then-Real Madrid manager said of Benitez: "I expected at least a thank you for the success that I gave him. Ask all the Inter fans what they think of me and him."
Benitez's wife, though, thinks it's Mourinho who should be doing the thanking. "Real Madrid are the third of Jose Mourinho's old teams Rafa has coached," Montserrat Seara Benitez reportedly said on Tuesday. "We tidy up his messes."
In typical Mourinho fashion, the Portuguese had a stinging retort at the ready. "The only club where her husband replaced me was at Inter Milan, where in six months he destroyed the best team in Europe at the time," Mourinho said. "For her also to think about me and to speak about me, I think she needs to occupy her time, and if she takes care of her husband's diet she will have less time to speak about me."
Pep Guardiola
Try as he might, Mourinho was rarely able to get under the skin of his Barcelona counterpart Pep Guardiola. But that never stopped Mourinho from trying.
A full season removed from his spell at Real Madrid, in which the pair were in direct competition for three years, Mourinho continued to lob criticisms of the current Bayern Munich manager from the confines of West London.
"When you enjoy what you do, you don't lose your hair, and Guardiola is bald," Mourinho said in September 2014. "He doesn't enjoy football."
Claudio Ranieri
Mourinho's two seasons at Inter were perhaps the most entertaining of his career. Among the first verbal volleys he tossed out was in the direction of Claudio Ranieri, the man Mourinho replaced at Chelsea in 2004.
Ranieri suggested that the Portuguese showed Italian football a lack of respect by not showing up for news conferences just two months into his Inter career. Mourinho did not take kindly to being told what to do.
"I studied Italian five hours a day for many months to ensure I could communicate with the players, media and fans," Mourinho said in September 2008. "Ranieri had been in England for five years and still struggled to say 'Good morning' and 'Good afternoon.' Who is he to tell me what to do?"
Pietro Lo Monaco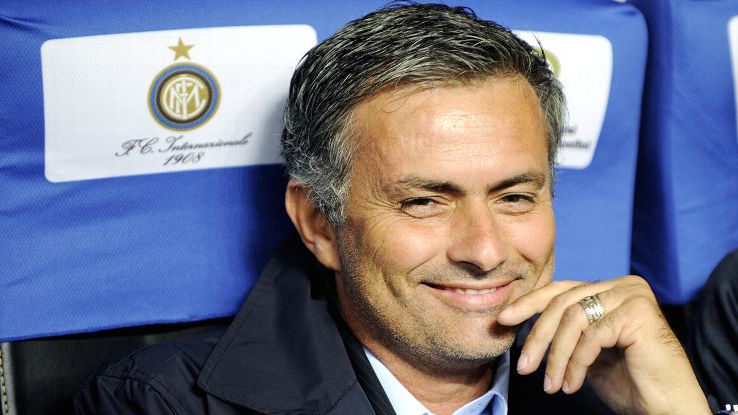 Mourinho's attitude in Italy won him few friends. After his Inter topped Catania 2-1 in his second match in Serie A, the Nerazzurri manager insisted that his side could've won even had he been playing in goal. Catania CEO Pietro Lo Monaco reportedly responded by saying that Mourinho could do with being "hit in the teeth with a stick."
"As for Lo Monaco, I do not know who he is," Mourinho said when asked about the Catania man's comments. "With the name Monaco, I have heard of Bayern Monaco (Munich) and the Monaco GP, the Tibetan Monaco (Monk) and the Principality of Monaco. I've never heard of any others."
Italian media
Heavily scrutinised for his antics, Mourinho raged at the Italian media for what he called "intellectual prostitution." The Portuguese cited the country's media as being hypocrites for grilling him while Carlo Ancelotti, Luciano Spalletti and Ranieri won "zeru tituli" -- "zero titles" -- and were not subject to the same criticism.
Jesualdo Ferreira
Long before Mourinho was The Special One, before he had even fuelled FC Porto to a Champions League crown, he was briefly manager of Benfica. When he first moved to the Lisbon giants, the club insisted on installing former Portugal under-21 manager Jesualdo Ferreira as Mourinho's assistant. Mourinho refused, having encountered Ferreira in his studies at the Lisbon Superior Institute for Physical Education.
Mourinho wrote in a 2005 column for Portuguese magazine Record Dez: "One is a coach with a 30-year career, the other with a three-year one. The one with 30 years has never won anything; the one with three years has won a lot. The one who has coached for 30 years has an enormous career; the one with three years has a small career. The one with a 30-year career will be forgotten when he ends it; the one with three could end it right now and he could never be erased from history. This could be the story of a donkey who worked for 30 years but never became a horse."
The Portuguese never referenced Ferreira in his column, but the then-Braga manager is widely believed to be the subject of The Special One's ire.
Austin Lindberg is a general editor for ESPN FC. Follow him on Twitter at @LindbergESPN.