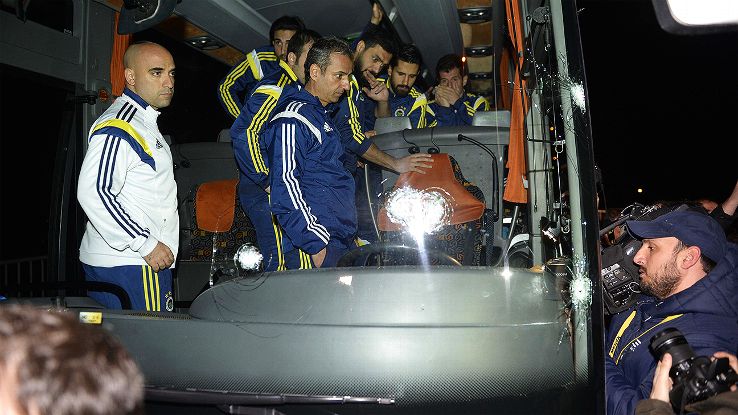 ANKARA, Turkey -- A bus carrying Fenerbahce players was shot at on a highway in northern Turkey on Saturday, the region's governor said.
The bus driver was wounded and hospitalised. Abdulcelil Oz, the governor of Trabzon, said the driver appeared to have been hit by a bullet, changing an earlier statement in which he claimed the driver was believed to have been hit by a stone.
"The latest situation is that it appears to be a gun," Oz said. "It is too soon to say anything definite, but it appears...