Mkhitaryan, Hummels perfect 10s in Dortmund's win at Gladbach
Borussia Dortmund started 2016 on the right foot against their direct rivals for a Champions League spot, Borussia Monchengladbach. The thoroughly deserved 3-1 win gives Dortmund a 12-point margin over Andre Schubert's team, who were in fourth place before the match-day.
Dortmund manager Thomas Tuchel can be satisfied with his team's performance in a tricky match on the road on Saturday night. BVB played breathtaking football after a stuttering start to the game, as initially, the final touch in attack was lacking.
The Black and Yellows were the most impressive team on the first Bundesliga match-day of the new year, as their promising start shows that there is yet more to come from the Westphalians. Whether it will be enough to give league leaders FC Bayern Munich a run for their money remains to be seen, but the eight-point gap to third-place Hertha allows Dortmund look up the table for now.
Borussia Monchengladbach

Borussia Dortmund
Game Details
Player ratings (1-10; 10=best; players introduced after 70 minutes get no rating)
GK Roman Burki, 7 -- The goalkeeper was quick off his line to block Ibrahima Traore in the second half -- a crucial save as there weren't many for Burki to make in the match. Burki also pre-assisted BVB's second goal by finding Gundogan in midfield -- a pass that also stands out because Burki still has to improve his distribution.
DF Joo-ho Park, 7 -- Park didn't have it easy on the left side matched up against Traore, who was easily outpacing the left-back. Yet Park showed a tidy defensive performance throughout the 90 minutes. He might not be as intelligent on the ball as Marcel Schmelzer, but he has used the winter break well to improve his form and be of good service.
DF Mats Hummels, 10 -- It was a commanding performance by Hummels, who was at his best. Twelve interceptions and a flawless tackling record, namely five out of five, speak for itself. The captain won the important tackles when leaving his back line to anticipate play and it paid off the most just ahead of Dortmund's second when his burst followed by an immaculate tackle to win the ball allowed Dortmund to initiate the textbook counterattack.
DF Sokratis Papastathopoulos, 8 -- Surely, Dortmund's defence still has a lot to improve but the Greek defender gave little reason to be nitpicky. His 60-meter sprint on the right side with the ball at his feet set up Dortmund's third.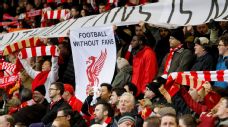 DF Lukasz Piszczek, 7 -- Piszczek demonstrated that he can defend. He blocked numerous crosses from Dortmund's right edge of the box before Gladbach could create danger. Defensively, he was certainly a key player in this match but gave away possession a few times too often. It was a performance that showed why Tuchel is putting his trust into the right-back ahead of Matthias Ginter.
MF Ilkay Gundogan, 10 -- Borussia Dortmund fans will urge the midfield maestro to extend his contract. Gundogan is more often than not the player who makes all the difference with his intelligent passes. He set up Marco Reus for the first goal with a brilliant pass and finally scored his first of the season after many tries to seal the match. Gundogan has reached world class level by now and is picking up where he left off in 2015. A glorious performance against Gladbach, especially in the second half.
MF Julian Weigl, 8 -- Obviously Weigl was the Dortmund player with the highest passing accuracy (89 percent). His football IQ often makes the difference and despite his frail physique, Weigl's well-timed tackles and professional fouls give Dortmund defensive stability.
MF Henrikh Mkhitaryan, 10 -- One goal, one assist and a lot of brilliance over all. Mkhitaryan has a lot of fun playing football and when he enjoys himself on the pitch, he makes football very much enjoyable to watch. Yet another top-notch performance; one must not forget that his defensive contributions are almost as crucial for Dortmund as his attacking threat. It is why he started out on the left to help out Park while Reus had to play on his less favoured right.
MF Gonzalo Castro, 6 -- If there was one small negative in Dortmund's otherwise strong midfield, it was Castro, who could not quite match the pace of his teammates. His first half was marked by a lot of clumsy giveaways and poor decisions. There were moments showing Castro's class, but this wasn't his best performance.
MF Marco Reus, 8 -- Mr. 1-0 opened the scoring for the 20th time in his Bundesliga career for Dortmund. Reus loves scoring against his old club, and did so on Saturday, netting for fourth time against the Foals. But while Reus had a goal and an assist, he couldn't quite reach the heights of Mkhitaryan, Hummels and Gundogan, mostly because he had to play on the right side.
FW Pierre-Emerick Aubameyang, 5 -- Strong off-the-ball-movement is the only thing that can be attested to Aubameyang's performance. The African Player of the Year couldn't quite find the right timing for his first touch and mis-controlled the ball time and again in promising scoring positions. He made a meal out of several chances that he usually would have scored in his sleep, but since Dortmund managed to put three on the scoreboard won't be of much consequence in the end.
Substitutes:
MF Erik Durm, NR -- Yes, your eyes did not deceive you. Erik Durm came on in the 71' minute to replace Reus and played in left midfield ahead of Park. The full-back made an unconventional comeback after being out for the entire first half of the season due to a knee injury.
MF Matthias Ginter, NR -- Was subbed in alongside Durm to solidify the midfield when it was still 2-1.
FW Adrian Ramos, NR -- It took Tuchel 75 minutes to put Aubameyang out of his misery. Ramos played with 15 minutes to go and Ramos did well to hold up the ball a few times.