Barcelona recent success down to Luis Enrique's influential leadership
Barcelona's unconvincing yet valuable away victory against Levante marked Luis Enrique's 100th game in charge of the Catalan giants, the perfect time to celebrate the Asturian's many successes and achievements since landing at the Camp Nou in the summer of 2014.
Back then, the Catalans were a team in decline. At the time, there was an obvious need to re-motivate a group of players who had already won every trophy in world football, to inject new talent in every line and to come up with alternatives to make their attack less predictable.
Despite having world-class stars such as Lionel Messi, Neymar, Xavi and Andres Iniesta at his disposal, Argentinean manager Gerardo Martino failed miserably in his attempt to not only take Barca to the very top of European football but also in bringing any silverware to the Camp Nou. After finishing as runners-up in La Liga, being knocked out of the Champions League at the quarterfinal stage and also defeated in the Copa del Rey final, the need for a change in direction was imperative.
Although managers such as Jurgen Klopp, Ernesto Valverde or even Frank de Boer were reportedly in the running for the Catalans' vacancy, the board unanimously chose Luis Enrique to lead the way. Having previously spent eight seasons as a player at the Camp Nou and managed Barca B for a further three, the Asturian was fully aware of the pressures that were inevitably going to come with the Barcelona job. His charisma and close personal relationship with then-sporting-director Andoni Zubizarreta made him the obvious and most exciting candidate to bring glory back to the club.
In clear contrast with well-spoken predecessor and fan favourite Pep Guardiola, Luis Enrique adopted an often stern, at times unapproachable attitude toward the media from the very moment he landed. Despite his best attempts to be pleasant enough when needed, the media quickly learned that the Asturian does not hesitate to snap back with brief, even sarcastic comments when feeling under pressure or uncomfortable.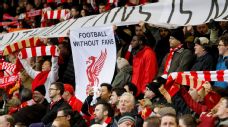 The most obvious example of the above came in January 2015, following Barca's embarrassing defeat at Real Sociedad in a match in which Luis Enrique left both Messi and Neymar on the bench. With both South American stars feeling misunderstood and reportedly making their views clearly known in the dressing room during and after the game, the manager was certainly not in the mood for the many questions that followed in the post-match news conference.
Looking back, however, it can be argued that Barca's disaster at the Anoeta stadium was actually a much-needed turning moment that ended up resulting in the Catalans conquering a historical Treble in Luis Enrique's first season in charge.
Fully aware that the relationship between Messi and Lucho had hit rock bottom, captains Xavi and Iniesta used their influence to convince the pair to be more understanding with each other and that, while it was clear they weren't going to interchange Christmas presents anytime soon, the team needed them both to bury the hatchet and work together toward the common goal.
From that point on, Luis Enrique decided to put a stop to his endless rotation policy and trust his preferred XI for the vast majority of matches until the end of the season. Having the chance to play together week in, week out helped players perfect their understanding of each others' movements, gain much-needed confidence in their own abilities and reach the optimal level of fitness they had been missing until then.
The rest, as they say, is history. Messi thrived in his new role as a right winger with absolute freedom to roam around the Blaugranas' final third in an attempt to destabilise rival defences and developed an almost telepathic understanding with Neymar. The outstanding contribution of Luis Suarez as a central attacking reference can not be overlooked either, as the Uruguayan's ability to attract markers freed many spaces for the No. 10 to exploit when in possession. Kudos to the manager for finding a system in which the three stars could not only coexist, but also enhance each others' talents.
While enabling the trident to make such a spectacular contribution is obviously one of Luis Enrique's major successes as a Barca manager, the team's vastly improved defensive play is another crucial reason for their impressive recent success.
After years of searching the market for a reliable, world-class centre-back, it turned out that the solution was not necessarily investing millions of euros on a new signing, but working alongside Gerard Pique to help him reach his former best at both physical and mental level. Lucho gave his No. 3 plenty of opportunities and even hard messages along the way, but the difficult journey certainly paid off in the end: Pique finally became the defensive leader the team so desperately needed.
Under the Asturian, full-backs Jordi Alba and the traditionally rebellious Dani Alves became disciplined enough to prioritise their defensive duties over their constant overlapping runs. The arrival of the relentless Ivan Rakitic added essential physicality to the team's midfield, as did Iniesta's increased defensive focus when not in possession. Despite many fearing Barca would never fully recover from Victor Valdes' departure, the manager's unequivocal trust in both Claudio Bravo and Marc-Andre ter Stegen resulted in the team conceding fewer goals than expected.
With 100 matches already under his belt, Luis Enrique can boast an impressive 80 victories, 11 draws and only nine defeats. Along the way, his side have scored a jaw-dropping 282 goals while conceding just 77. Most importantly, the Asturian can be proud to have conquered a fantastic five collective titles, including the club's fifth Champions League.
While it is doubtful that the Asturian (or anybody, for that matter) will ever fill the gap left by the inspirational Guardiola, his numbers and records are equally impressive. With Lucho's side currently on a 28-game unbeaten, run tying Pep's all-time record, Cules would not be surprised if the Asturian surpassed the remarkable achievements of his close friend and predecessor.
Francesc Tomas is a freelance Catalan columnist who writes for Barcablog.com, WeLoveBarca and ESPN FC. Follow him on Twitter @TomasESPN.