Lee Seung-Woo following in the footsteps of Lionel Messi at Barcelona
After three frustrating years on the sidelines, South Korean wunderkind Lee Seung-Woo returned to action for Barcelona on Jan. 16. Although the 18-year-old is yet to find the opponents' net in the two matches he has played for the Catalans' U-19s since, everyone at La Masia is certain that their promising youngster is destined for greatness at the Camp Nou in the not-too-distant future.
Following his outstanding performances in the 2010 Danone Nations Cup, the then-12-year-old Lee attracted interest from many major clubs around the planet. Fortunately for Barcelona, the talented striker chose the Catalan giants as the ideal place to continue his development, in the hope of learning alongside five-time Ballon d'Or winner and idol Lionel Messi one day.
Lee's impact at youth level was evident from the very moment he wore the Blaugrana for the first time. His jaw-dropping pace, exquisite technique and ability to easily dribble past rivals helped him progress through the ranks in style, terrorising rival defences and winning endless titles in the process. As if that wasn't impressive enough, the youngster's 39 goals in 29 matches in the U-13s helped him break goal-scoring records previously set by the great Messi himself, which has understandably sent Cules' expectations through the roof.
Regrettably, the Korean's progression came to a sudden halt when FIFA accused Barca of breaking rules regarding the transfer of youngsters. World football's governing body did not hesitate to ban Lee and a further eight La Masia youngsters from playing any games for their club until their 18th birthday. And as if that wasn't a severe-enough punishment, FIFA also banned the Catalans from registering any new players for two transfer windows.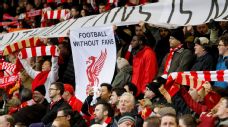 Being a regular with his national team at youth level helped Lee focus on his development -- despite his adverse situation at Barca -- and gave him an invaluable chance to remain competitive. While on international duty, the young striker led South Korea to runner-up finishes in both the Montaigu Tournament and AFC Championships in 2014 and was instrumental in their first-round victory over Brazil in the 2015 U-17s World Cup.
It certainly was not an easy journey, however. Without his South Korean safety blanket, his meteoric development could have slowed down dramatically, even to the point of no longer being a standout player after his 18th birthday. With thousands of teenagers trying to make a name for themselves at youth level, it is well documented that only a very select few will have the required level of desire, talent and luck to successfully progress through the ranks.
Fortunately for Lee, Juvenil A manager Gabri Garcia has welcomed him with open arms and is fully aware of what it takes to be successful in world football. The former La Masia graduate made a remarkable 129 appearances for the Camp Nou giants in the early 2000s, mostly alongside best pal Xavi Hernandez, and is no stranger to working alongside future and established stars on a daily basis.
Having said that, it is clear the South Korean prospect has plenty to learn if he is ever going to break into the Catalans' first team. Judging by the two appearances he has made for the club's U-19s following his three-year absence, the youngster still relies on his raw speed and positional intelligence to make a difference. However, he must undoubtedly work on regaining his full fitness and strengthening his lower body in order to battle against much more physical rivals in the ultracompetitive Division de Honor.
If Lee's progression is as positive as expected in the next few months, a promotion to Barca B would definitely be on the cards. While the Blaugrana reserves are far less competitive today than they were a mere five years ago, it is still the next natural step in the South Korean's journey toward the first team.
As it couldn't be any different given his quality, Cules expect Lee to fulfill his full potential and become a difference-maker at first-team level in the future. Understandably, Barca have recently extended his contract to July 2018, set his buyout clause at €3 million and included a clause to increase it to €12m from the moment he makes his Barca B debut.
Having repeatedly rejected approaches from Real Madrid and other major European heavyweights, it is clear Lee is fully aware that Barcelona is the right club for him to grow into the world-class player he has the potential to be.
Undoubtedly, being dubbed "The Korean Messi" will not help his development one bit. Every football lover on the planet knows that the Argentinean star has already secured his place in football history and achieved unparalleled success that will most likely be unreachable for several generations to come. While it is clear their career paths are fairly similar, comparing an aspiring 18-year-old to the greatest player in modern football is unreasonable, unfair and unhelpful in equal measures.
Let's hope the talented youngster can remain humble and demonstrate continued and sustained improvement in training and whenever trusted with the U-19s and, eventually, Barca B.
Francesc Tomas is a freelance Catalan columnist who writes for Barcablog.com, WeLoveBarca and ESPN FC. Follow him on Twitter @TomasESPN.