Barcelona should be able to cope with Malaga despite weakened XI
Barcelona will travel to Malaga on Saturday in round 21 of La Liga. The Blaugranas, who are currently two points behind leaders Atletico Madrid with a game in hand, cannot afford to drop any points at La Rosaleda if they are to continue applying pressure on Diego Simeone's team.
Fortunately for Cules, Lionel Messi is expected to start the game after completing training alongside his teammates both Thursday and Friday. Considering the five-time Ballon d'Or winner had to be substituted at half-time on Sunday with what was initially feared to be a severe hamstring injury, it is reassuring to see him smiling again and back in the team after just six days.
Messi's return should have meant the long-awaited return of the MSN trident to Luis Enrique's front line. However, one of his partners in crime has been ruled out of the game in Malaga at the last minute.
Barca's medical staff advised the manager to be cautious and grant Neymar some time to fully recover from the hamstring problem he has been complaining about in recent days. Although a serious muscular injury has been discarded, the club's latest medical tests revealed that the No. 11 would have risked a serious long-term injury if forced to make an appearance on Saturday.
Reassuringly, the Blaugranas have won the vast majority of the considerable 20 matches they have played without their world-famous front three at full strength. The balance of 14 wins, four draws and two defeats whenever at least one of their South American stars has been unavailable this season is a credit to the strength of the team behind them, the triumph of a well-oiled attacking machine.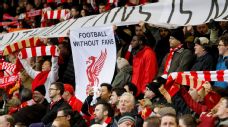 In what is a visible improvement, Luis Enrique now has enough attacking players at his disposal to cover unexpected absences or rotate the team whenever needed. Although it is obvious the squad would be more competitive if transfer targets Nolito and Denis Suarez had already sealed their return to Barcelona, the additions of Arda Turan and Aleix Vidal have already made an obvious positive impact.
Neymar's absence will inevitably force Luis Enrique into getting inventive up front once again. Given his increasingly effective performances since joining the team, the Asturian manager will more than likely trust Turan to cover the Brazilian's absence. While still understandably far from his optimal fitness, the talented Turkish international can boost Barca's attack with his creative passing and constant eagerness to connect with those around him.
Another option for the Catalans' left-wing is Vidal, despite the player being naturally right-footed. Having earned a return to the Camp Nou thanks to consistently outstanding performances at Sevilla, the No. 22 understands the role perfectly and would cause the Malaga back line all sorts of trouble. His impressive speed with or without the ball and accuracy when crossing into the box are two important factors that would advise his selection.
After a more-than-forgettable start to his second season with the first team, the five goals that Munir El Haddadi has scored in his recent appearances in the Copa del Rey also make him a contender for Neymar's spot. The cup's top goal scorer has certainly taken his time to make a worthy contribution, but his undeniable progression of late could convince Luis Enrique to trust him again in Malaga.
Gerard Pique will miss the match after being booked with his fifth yellow of the season last time out. Recent performances indicate that Thomas Vermaelen would be his ideal replacement, especially if, as expected, Javier Mascherano is selected for the remaining centre-back spot. The Belgium international has missed countless games in the past four years because of injury but, when fully fit and confident, he has remained calm under pressure, built well from the back and been fully efficient when tackling.
Having said that, a large section of the Catalans' fan base would love to see La Masia graduate Marc Bartra trusted from the initial whistle instead. With only seven starts to his name this season, many feel the 25-year-old has not yet been given a fair chance to prove his worth at the highest level. The club's refusal to allow Bartra to leave on loan despite his inability to break into the starting XI would make very little sense if not followed by a significantly improved amount of playing time -- with the trip to Malaga being the perfect opportunity to kick-start the season.
Jordi Alba will be unavailable for selection, unfortunately. The courageous left-back is recovering from the hamstring injury he suffered in the 6-0 home win over Athletic Bilbao on Sunday. Although Adriano should in theory be Alba's automatic replacement, do not be surprised if the versatile Sergi Roberto were included in the XI instead. Having already played in seven different positions and excelled in each and every one of them, it is clear why Luis Enrique's go-to player of the season would be preferred.
Barca have struggled to dominate Malaga in recent times. Los Boquerones came away with a shocking 0-1 victory at the Camp Nou last season and, if they failed to get a positive result last time around, it was thanks only to Vermaelen's late strike. With Malaga well organised in defence and always dangerous when breaking on the counter, the Catalans will have to dig deep to obtain the three points against the team astutely lead by Javi Gracia.
The absences of Neymar, Alba and Pique undoubtedly weaken Barca's starting XI. However, the many other quality options that Luis Enrique has at his disposal at this moment in time should ensure that the Catalans' starting XI are strong enough to return to Catalunya with another three points under their belts -- a result that would be crucial ahead of their clash against leaders Atletico Madrid next Saturday.
Francesc Tomas is a freelance Catalan columnist who writes for Barcablog.com, WeLoveBarca and ESPN FC. Follow him on Twitter @TomasESPN.