Neymar ready to lead Barcelona in absence of Messi and Suarez
Barcelona will travel to Bilbao on Wednesday to face Athletic in the first leg of the Copa del Rey quarterfinals. While the Blaugrana managed to destroy their Basque opponents, 6-0, at the Camp Nou on Sunday, those expecting an easy ride in their upcoming clash could not possibly be more wrong.
If there is a side in Spanish football capable of bouncing straight back after such a severe humiliation, it is certainly Athletic. Los Leones' supporters are not used to losing in such a devastating fashion and will definitely expect an instant reaction from their team -- with the Copa del Rey, which they have lifted an impressive 23 times, being the perfect scenario to do so.
Athletic are the only club alongside Barcelona and Real Madrid to have played every Primera Division season since the competition started in 1928, a fact which clearly exemplifies their club's continued success, ultra-competitive attitude and undeterred winning spirit. With that in mind, the Blaugrana better be ready for a titanic, physical battle at the San Mames.
Undoubtedly, the attention of Cules is fully focused on whether Lionel Messi will be fit enough to help his team on Wednesday. While the club's medical department confirmed that the five-time Ballon d'Or winner is not injured but merely suffering minor discomfort in his hamstring, it would make very little sense for manager Luis Enrique to put La Pulga's long-term health at risk by fielding him unless fully fit.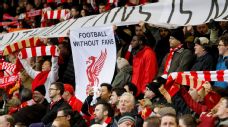 In normal circumstances, Messi's likely absence would not be a huge problem given the excellent performances which both Neymar and Luis Suarez have delivered whenever their No. 10 has been unavailable this season. However, the two-match ban that the Uruguayan striker picked up in the previous round means that Neymar will miss both his South American partners in crime on Wednesday.
Barca have only played five matches without Messi and Suarez since the Uruguayan joined from Liverpool back in the summer of 2014 and, interestingly, they have achieved a total of four wins and a draw, scored 22 goals and only conceded twice in the process. Although they faced second and even third-tier teams such as Huesca, Elche and Villanovense in those games, it is reassuring to know that the team was capable of successfully completing the job in hand without two of the best forwards in world football.
Fortunately, the arrival of both Arda Turan and Aleix Vidal has given Luis Enrique much-needed flexibility, a factor which could be decisive not only in the match at the San Mames, but also from a long-term perspective. Considering how limited the Asturian's options for rotation upfront have been until this point, the addition of the two ambitious signings could not been any more decisive.
If Luis Enrique decided to move Neymar to a more central position, then the inclusion of Arda and Vidal as wingers would make perfect sense. The Turkish international would bring his creative flair; the Catalan would return to the position he excelled at while fighting for his career at Sevilla. Having already made a hugely positive contribution whenever trusted, it is reassuring to see that both newcomers have enough skill and desire to make an immediate impact. Most encouragingly, early signs indicate their best is yet to come.
Another option which the Asturian manager could consider is allowing his Brazilian star to continue making life difficult for rival defenders from the left wing, a decision which would make total sense based on his jaw-dropping performances of late in that position. In that case, the inclusion of a striker would be needed, with Sandro Rodriguez or even Munir El Haddadi being the most natural options. However, neither La Masia graduate has done enough to justify a hypothetical selection.
Cules should be hugely proud to have reached a point in which they feel fully confident in their team's attacking ability even in the absence of two-thirds of their world-famous MSN trident. While it is obvious that the fantastic improvement of Neymar is a huge factor, the importance of the far more robust structure behind the front-three should not overlooked either. Fortunately, the days in which the Catalan fan base lost their minds whenever Messi missed the odd game are long gone thanks to the overall strength of the team as a whole.
As has been the case in the Copa del Rey since he joined Barca, Marc-Andre ter Stegen is expected to be trusted between the posts once again. Returning to the San Mames won't be an easy challenge as, undoubtedly, the German's embarrassing mistake in his previous visit to the Basque country is bound to play up in his mind during the match. The hope is that none of the Athletic players are given a chance to score from the halfway line this time around and, even more importantly, Barca can come out of the stadium with their heads held high and not a 4-0 defeat under their belts.
Understandably, Athletic players face their quarterfinal tie against the current domestic, continental and world champions with a point to prove, an immediate opportunity to put Sunday's terrible defeat behind them under the watchful eyes of their passionate home fans. Without Messi and Suarez, Barca will have to rely on Neymar's magic and the huge strength of their collective to come away with a positive result. It is not an impossible task, but certainly a tough challenge which the Brazilian and his teammates are already relishing.
Francesc Tomas is a freelance Catalan columnist who writes for Barcablog.com, WeLoveBarca and ESPN FC. Follow him on Twitter @TomasESPN.