Arda Turan and Aleix Vidal should boost Barcelona against Espanyol
Barcelona will host city rivals Espanyol on Wednesday in the first leg of the Copa del Rey round of 16. The game, which comes only four days after the goalless draw recorded when both teams met in the domestic league, is expected to cause sparks to fly once again.
As it couldn't be any different, the ultra-aggressive approach that the Espanyol players adopted on Saturday has been the talk of the city since. Regardless of which team they may support, everyone in the streets has an opinion on one of the most hard-fought derbies in recent history: Cules complaining that the referee should have done more to stop the constant tackling; Periquitos arguing that the Blaugrana are far too prone to play-acting to be taken seriously.
Although Barcelona manager Luis Enrique publicly refused to condemn Espanyol's excessive intensity during their previous meeting and opted to comment on his team's need to correct their own mistakes instead, it is clear that the Barca dressing room was full of frustration after the final whistle -- directed more towards the referee's permissive attitude than their opponents' approach, it must be said.
While revenge is perhaps too strong a word to use ahead of their Copa clash, the Blaugrana definitely have an even more burning desire to knock their city rivals out of the competition, given Espanyol's collective attitude in their previous clash.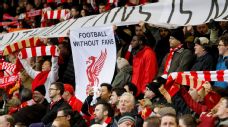 It is expected that Espanyol will once again stick to their ultra-defensive game plan when travel to the Camp Nou, aiming to hold the current Treble holders to at least another goalless draw. While any result other than a loss would be welcomed by newly-arrived manager Constantin Galca, the ambitious Romanian will also be hoping to go one better and capitalise on any sporadical chances created after quick counterattacking movements.
With that in mind, Barca have no option but to ensure that they speed up their attacking transitions in order to create gaps within their rivals' well-organised defensive system. Improved dynamism in the final third, whether it be in the shape of quicker one-two combinations or simply increased success when dribbling, is absolutely essential.
In their previous meeting, Luis Enrique's men failed to convert any of the 10 shots they attempted. While they were frustratingly denied by the woodwork twice, such misfortune cannot disguise the fact that Lionel Messi, Luis Suarez and Neymar were unable to create any clear looks to truly trouble Espanyol goalkeeper Pau Lopez. If they are truly serious about helping their team progress into the next round, the MSN trident must do their utmost to improve their shot accuracy and composure in front of goal.
Despite having fought against the clock in order to recover from the minor thigh injury suffered on Saturday, Sergi Roberto will be unavailable for selection. With Rafinha still recovering from a torn ACL in the sidelines, Luis Enrique will be left with limited midfield options once again.
Fortunately for the Asturian, Barcelona have finally been able to register both Arda Turan and Aleix Vidal after the 14-month imposed by FIFA expired on Monday. Given their ability to adapt to different attacking positions, both internationals will immediately provide the manager with much-needed options to rotate his squad whenever appropriate -- with the clash against Espanyol being the perfect opportunity to reward their patience with a long-awaited home debut.
To say that Turan was influential in the resurgence of Atletico Madrid is an understatement. With his magical touch and unpredictable inspiration, the talented Turk ensured that the plan masterminded by Diego Simeone was implemented to perfection on the pitch. Whether deployed as a commanding playmaker at the heart of midfield or creating superiority for his team thanks to his ability to run past defenders from the wings, Turan's leadership gathered deserved admiration from teammates and rivals alike.
Following his €34 million transfer from Atletico, the 29-year-old has enough skills and experience to challenge both Andres Iniesta and Ivan Rakitic for their starting spots. Perhaps more importantly, Barca's new No. 7 can also provide much-needed rest for either Messi, Suarez or Neymar whenever Luis Enrique sees fit. After an agonising four months being forced to trust the under-performing Munir El Haddadi and Sandro Rodriguez upfront, the manager will finally have a reliable, quality back-up plan if needed.
While Vidal made his name playing as a right winger for Sevilla, it is expected that the 26-year-old Catalan is used as an alternative to Dani Alves at right-back. With the Brazilian still going from strength to strength, however, the new arrival may end up being granted playing time in other positions before eventually becoming a regular in Barca's first XI.
The prospect of seeing both summer signings making their Blaugrana debut against city rivals Espanyol is hugely exciting. Hopefully it is a sign of better things to come in the future once they regain full match fitness and become more used to the pressures than come with playing under Barca's ultra-demanding spotlight.
The hope is that the new arrivals can help an already successful team reach an even higher level of performance and, if they can add a good enough result to virtually knock city rivals Espanyol out of the Copa del Rey after the first leg in the process, even better.
Francesc Tomas is a freelance Catalan columnist who writes for Barcablog.com, WeLoveBarca and ESPN FC. Follow him on Twitter @TomasESPN.